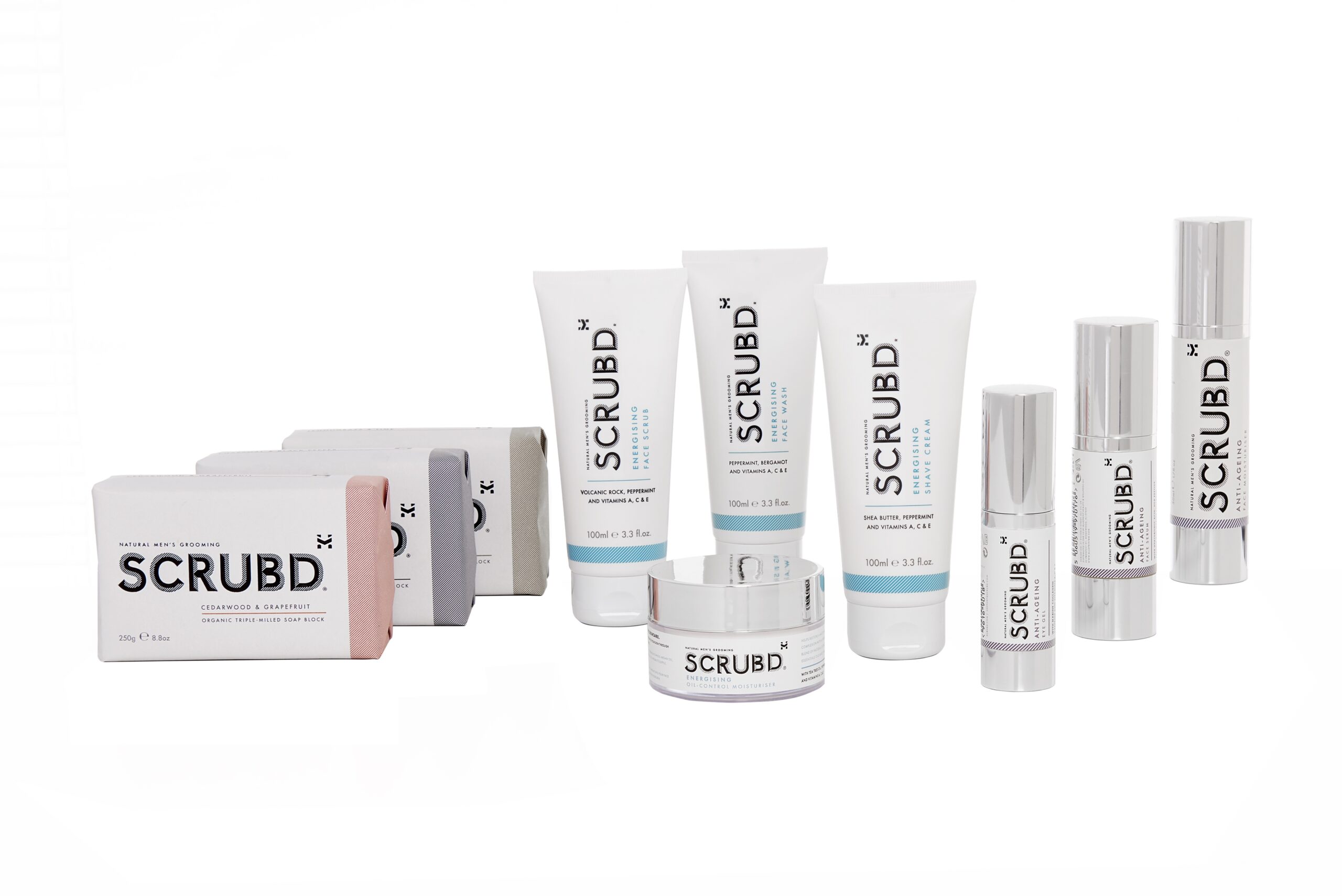 Strategic retail property consultancy Harper Dennis Hobbs (HDH) has been appointed by natural men's skincare brand, SCRUBD, to support the global launch of its sustainable cosmetics products into the travel retail sector.
This award-winning SCRUBD brand trades in nine markets worldwide in the domestic luxury sector, most notably in the US, with Nordstrom currently its largest customer.
With all ingredients sourced from environmentally friendly and sustainable sources, SCRUBD products are produced in England. SCRUBD combines age-old artisanal methods with cutting-edge techniques to create effective, natural grooming products designed for men's skin.
The brand is keen to establish its leading products, including the hand-crafted all-natural, organic triple-milled soap block, alongside Energising and Anti-Ageing ranges, in the duty-free and travel retail arena.
Following the launch of its new wholesale distribution channel, HDH's expert travel retail team will assist the expansion of the brand and all-natural products to new travel and duty-free audiences, including airports, luxury cruise ships and international train stations.
Simon Black, executive managing director at HDH Travel Retail, said:
"We are delighted to be working with SCRUBD to promote the launch of this fantastic brand into the global travel retail sector.
"More brands are seeing the significant benefits of a presence in travel retail, which offers vast expansion opportunities. Our wholesale distribution channel offers brands a complete solution to enter a sector that may not have considered previously.
"We are all looking forward to travelling when restrictions are lifted, and SCRUBD's products are perfectly aligned to a growing, environmentally-focused demographic of customers that will be eager to explore the globe once again."
Darren Williams, executive chairman of SCRUBD, added:
"We are thrilled to be launching our products into the travel retail sector with HDH. There is a gap in the market for sustainable, effective, and natural products designed specifically for men's skin. We're confident that our much-loved vegan soap blocks and Energising and Anti-aging ranges will be a huge hit with travellers of all ages."
For more information about Harper Dennis Hobbs, visit www.hdh.co.uk
For more information about SCRUBD, visit www.scrubd.com