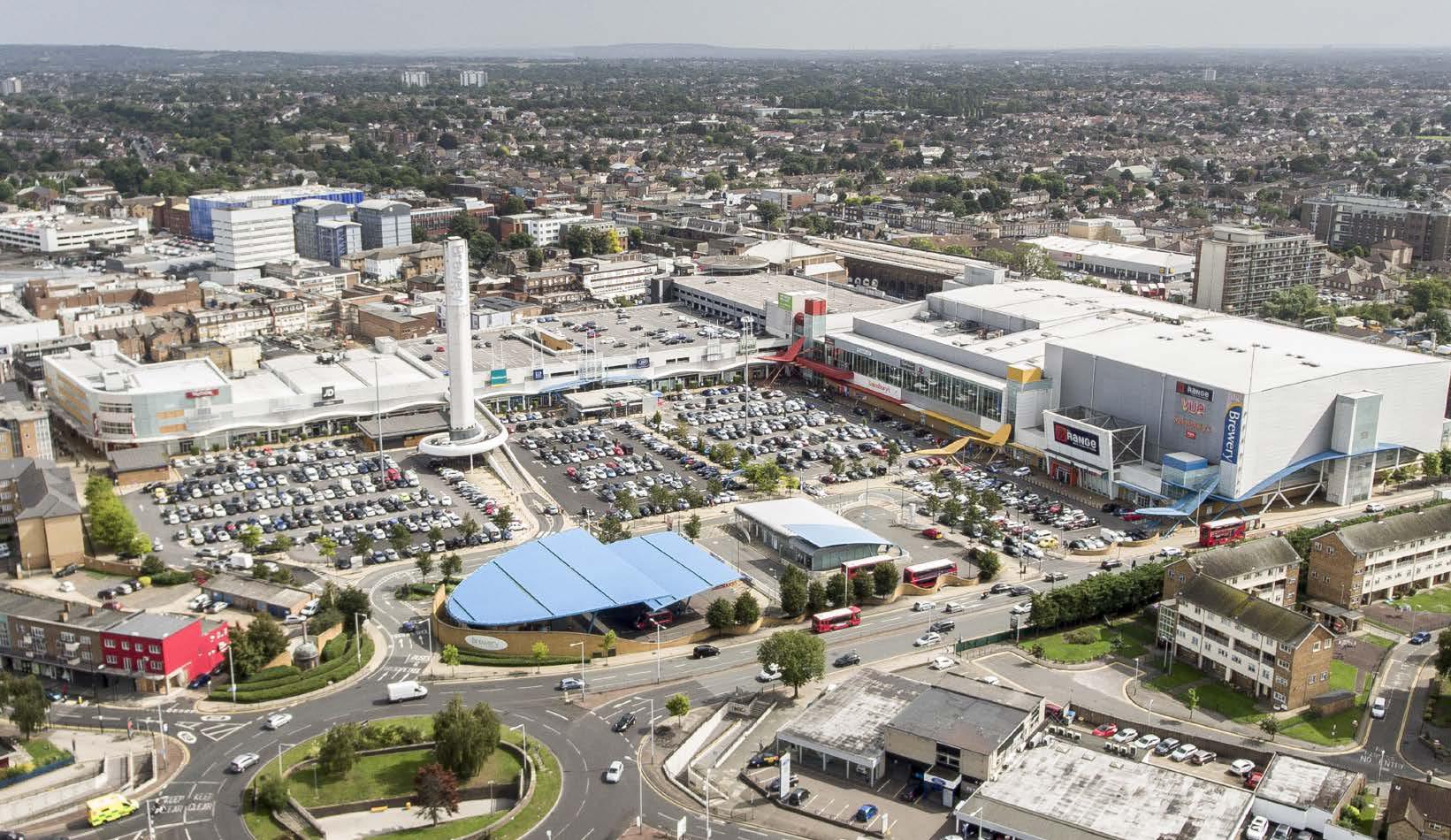 Two new F&B brands are set to arrive at Schroders Capital UK Real Estate Fund's The Brewery
These deals evidence the continued demand for retail warehousing space in South East England
Schroders Capital UK Real Estate Fund (SCREF) has completed lettings to major restaurant brands Wagamama and Turtle Bay at The Brewery, its recently-acquired prime supermarket anchored, retail warehouse and leisure scheme in Romford, Essex.
The new lettings, as well as a lease extension with existing tenant Cosmo, come after SCREF announced in May the completion of 121,000 sq ft of new retail and food and beverage (F&B) lettings across its retail warehousing assets across the East of England. Deals were signed in Kent, Essex, and Norfolk, highlighting the continued strong demand for space in well-positioned schemes in this market.
The deals take The Brewery to 98% let by Estimated Rental Value following SCREF's £162m acquisition of the scheme in January in partnership with Zurich Investment Foundation Immobilien Europa Direkt (IED, a Schroders Capital-managed pan-European strategy).
Turtle Bay, the Caribbean restaurant and bar chain will occupy a 3,773 sq ft unit on a 15-year lease and is set to be open in the coming weeks. The rapidly expanding Barbados-founded chain, which offers Caribbean cuisine as well as exotic cocktails, has over 40 restaurants in the UK.
Meanwhile Wagamama will move into a 3,478 sq ft unit, also on a 15-year lease, with the popular Japanese chain set to open its first Romford outlet later this year. Famous for its fried noodles and curry dishes, the restaurant has become an in-demand occupier for many UK retail and leisure assets with over 150 outlets across the UK.
As well as the new arrivals, Cosmo, the all-you-can-eat buffet restaurant, has signed a seven-year lease extension for its 8,298 sq ft unit. The family-friendly restaurant offers over 150 dishes from around the world and has been a popular F&B outlet for The Brewery since it opened in the 2000s.
The 21-acre site with 545,478 sq ft of retail and leisure space is already home to well-known brands such as Sainsbury's, Nuffield Health, The Range, Boots, Pure Gym, and a 16-screen Vue Cinema as well as other popular F&B outlets such as McDonalds, Zizzi, Nando's, Frankie & Benny's and TGI Fridays.
The Brewery also benefits from 1,750 car parking spaces, its proximity to Romford railway station, which is served by National Rail and the new Elizabeth Line, and strong sustainability credentials including BREEAM[1] in-use accreditation.
Since SCREF's acquisition of the site, it has used the considerable experience and expertise of the wider Schroders Capital team to add value with these new lettings, drawing on existing relationships with occupiers across the sector. The Schroders Capital team will continue to identify further ways it can enhance
The Brewery also has plans to install better signage, improve the roofs, increase the number of electric vehicle charging points, add solar panels, and introduce better contactless payment for parking.
Tom Woolven, Asset Manager at Schroders Capital, said: 
"In recent months we have been delighted to announce 120,000 sq ft of new F&B and retail lettings across our portfolio. It is testament to our partnership approach with tenants that gives us a strategic insight into how best to mould our assets to provide the physical real estate modern occupiers need to improve their trading performance and tackle the challenges brought about by the pandemic and online shopping. With affordable rents and near full occupancy, our retail warehouse assets continue to create long term sustainable income growth and strong returns for SCREF investors." 
SCREF was supported by its retail leasing partners at Curson Sowerby Partners, Starka Property and McMullen Real Estate.
[1] BREEAM, published by the Building Research Establishment, is a science-based suite of validation and certification systems for sustainable built environment.
Share this story