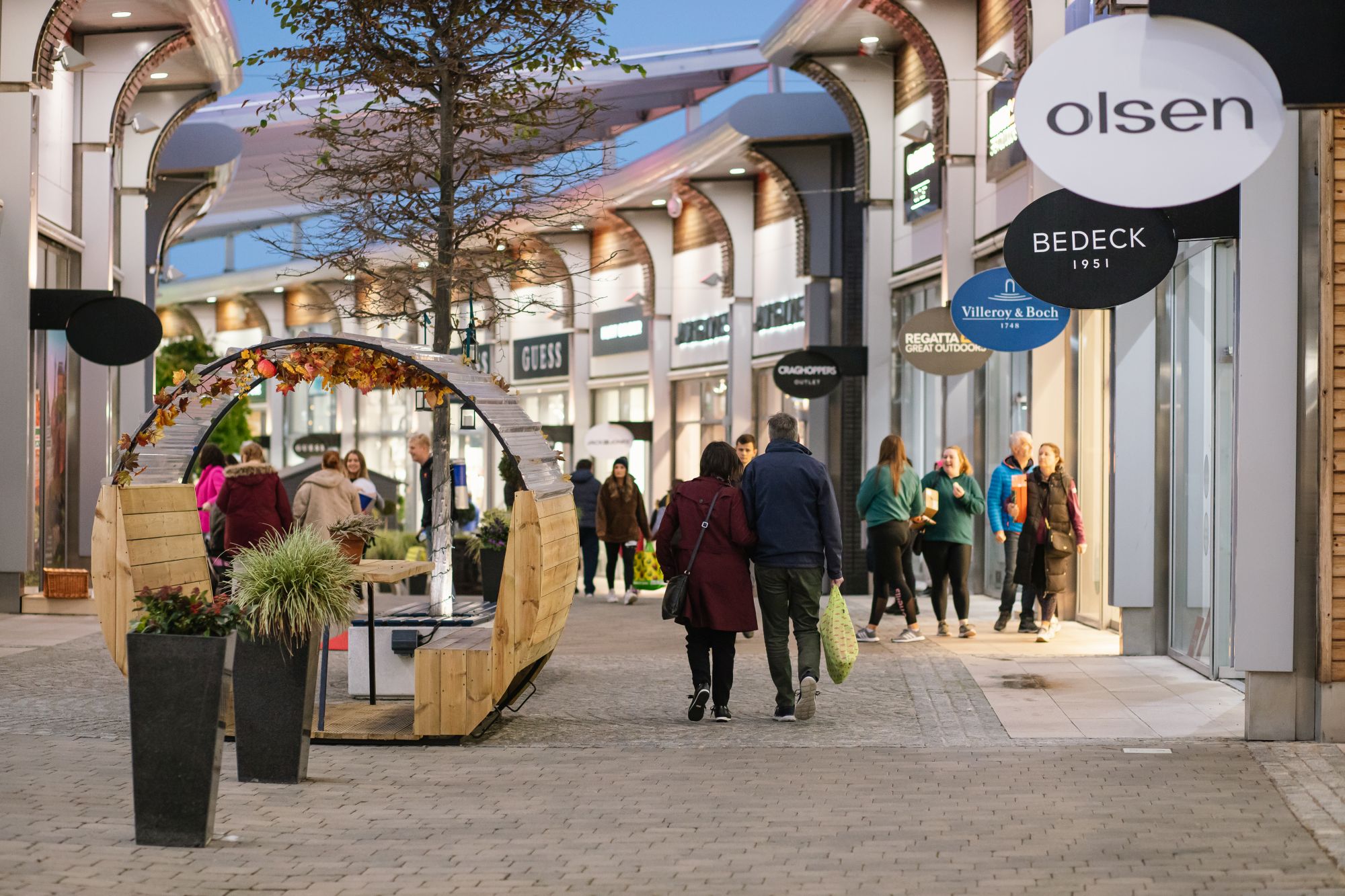 On the back of the latest Springboard data which revealed a nationwide drop in shopper footfall on high streets, shopping centres and retail parks, a Northern Irish outlet is bucking this UK and Ireland-wide trend reporting that shoppers continued to visit The Boulevard in large numbers resulting in an 11% increase in sales growth on 2021.
The Boulevard, Northern Ireland's only designer outlet, has enjoyed continuous growth as it evolves its tenant portfolio and enhances its on-site experiences, up 17% on 2020 and 27% on 2019. Overall the scheme is up on sales value by 15% on 2019 and up 7% on footfall for the same period.
This latest increase in footfall when its counterparts locally and nationally struggled to entice shoppers to visit and spend can be attributed to the hotly anticipated arrival of children's clothing brand, Frugi, who 'popped-up' at the scheme for a two-week Sample Sale and an experiential Student Night.
A novel approach in the Northern Irish marketplace, a sample sale allowed the brand to trial the scheme and understand customer reaction to the brand, which was extremely favourable. A mum-and-baby event was held on-site to complement the pop-up and build and nurture a community of brand advocates for The Boulevard and Frugi as well as further drive the strong kids clothing category at the scheme.
Frugi's Store Manager, Oscar Mitchell, commented: "We have been blown away by the positive response to our pop up shop, it seems there are a lot of Frugi fans in Northern Ireland. It's been wonderful to see so many faces over the last few weeks and to meet a lot of our online community too! The Boulevard has been a fantastic partner, and we have loved being part of this expertly run scheme. We hope to be back in the future!"
The Boulevard's Student Night, hosted by local radio presenter Jordan Humphries, included a catwalk with local models showcasing the best of student fashion, accessories and beauty as well as supporting F&B tenants on site. Special offers helped to drive sales on the night.
Chris Nelmes, Retail Director said: "The Boulevard just keeps going from strength to strength with the right mix of tenants, on-site experiences and exciting new brand experiences from the likes of Frugi, which doesn't have a standalone store in Northern Ireland but has a huge online community of fans. Being able to bring that in-store experience to NI shoppers is a unique selling point and a large reason we continue to welcome large swathes of shoppers to the scheme – even when nationally, other shopping destinations are seeing a decline.  
"We're really encouraged with how well received our initiatives are and of the continued confidence of the NI consumer, even in spite of rising costs. The Boulevard is known locally for quality items with up to 70% discount and this resonates with our target consumer, who has disposable income but is still in the market for a good deal."
Share this story