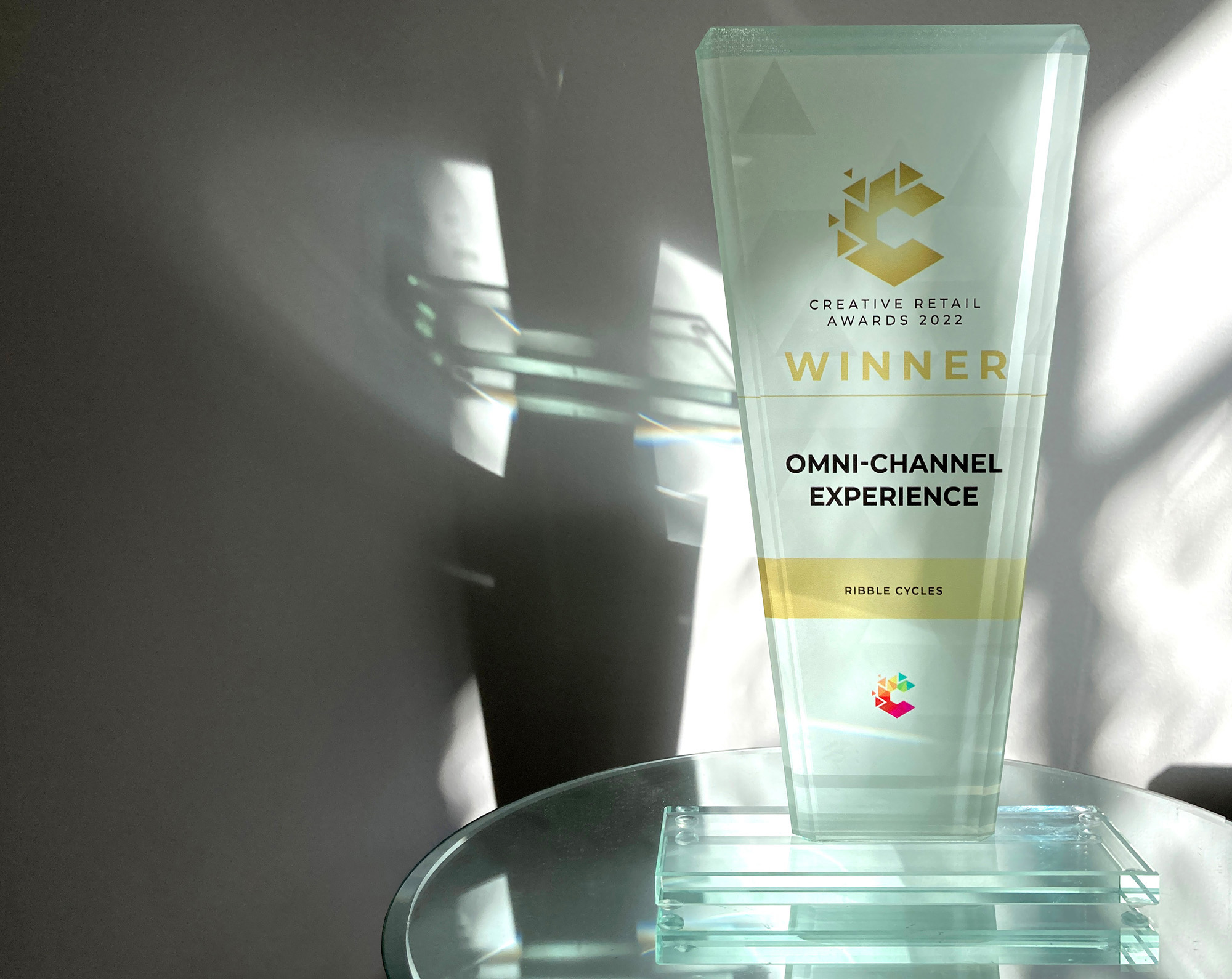 Ribble Cycles wins the Omni-channel Experience award at the Creative Retail Awards 2022.
The Creative Retail Awards 'is a dynamic and exciting annual event designed to recognise and reward innovation and excellence in retail design and experience. The awards showcase the very best talent across the full spectrum of the industry and from across the globe'. 
Shortlisted in three categories: Technology, Retail Experience and Omni-channel Experience – Ribble is a premium award-winning bike brand and digital first business. Established in 1897 and trading across three centuries, the brand continues to innovate and disrupt the marketplace. Pioneering 'phygital' within its sector and reimagining cycling retail to provide a seamless omni-channel service and fully immersive customer brand experience. 
"This award is a true reflection of the drive and passion of the entire Ribble Team, who all work incredibly hard to keep the Ribble brand at the forefront of Omni-channel retail, continuing to innovate and lead from both a technology and experience perspective which makes winning a Creative Retail Award a very proud moment for us – and it will sit nicely in our trophy cabinet." States Andy Smallwood, CEO, Ribble Cycles
Experience the award-winning Ribble Omni-Channel Experience for yourself online or at one of their showrooms at Clitheroe, Bluewater, Birmingham, Nottingham or Bristol.
More information about Ribble can be found at: ribblecycles.co.uk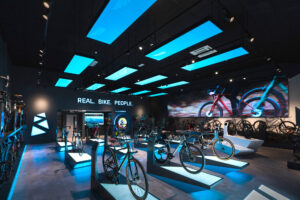 Share this story