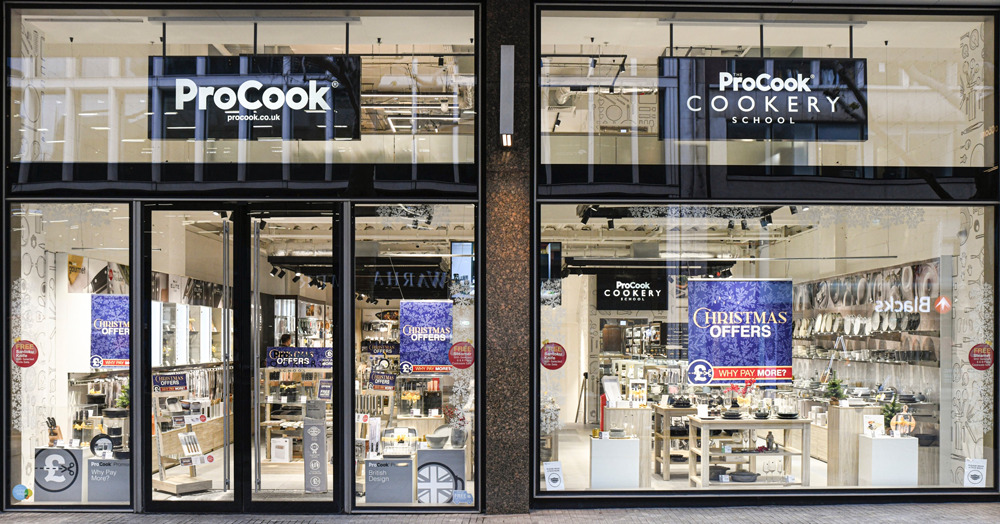 ProCook, a UK direct-to-consumer specialist kitchenware brand, has announced its certification as a B Corporation (B Corp), acknowledging its membership of a select but growing group of companies committed to creating value for all stakeholders.
The certification follows a rigorous assessment set by B Lab, the non-profit organisation behind the B Corp movement, whereby ProCook was required to reach a benchmark score by providing evidence of socially and environmentally responsible practices including energy consumption and emissions, waste and water use, employee compensation, diversity and corporate transparency.
In the UK there are currently just over 1000 B Corp certified companies across a broad spectrum of industries and sizes. Well-known UK brands include innocent, Graze and The Body Shop. Globally, brands such as Patagonia and Ben & Jerry's pioneered the movement.
Daniel O'Neill, CEO of ProCook, said: "We're incredibly proud to be at the forefront of this movement in our sector, in which only a select group have been certified as B Corps. ProCook is one of very few companies, and the first retail brand which is listed on the London Stock Exchange, to have achieved B Corp status. This is an enormous achievement by everyone at ProCook.
"With our long-held commitment to building a responsible brand with a strong purpose, we have already celebrated many milestones including eliminating Scope 1 and 2 emissions, committing to the Real Living Wage, and being recognised as one of the UK's Best WorkplacesTM. We are also committed to responsible sourcing, people diversity and our community activities including our support to Life's a Beach and the Going the Extra Mile project.
"Alongside our sustainability goals, and the roadmap we are creating to reach Net Zero emissions, our membership of B Corp provides a stringent framework by which we can measure ourselves."
Chris Turner, Executive Director of B Lab UK, said: "We are delighted to welcome ProCook to the B Corp community. This is a movement of companies who are committed to changing how business operates and believe business really can be a force for good. We know that ProCook is going to be a fantastic addition to the community and will continue driving the conversation forward."
"We are pleased to have B Corps of all shapes and sizes as part of our community – from startups to multinationals and across many different industries. Business is a powerful force and B Corps demonstrate that you can do good in any sector. Welcoming ProCook is an exciting moment because it has an opportunity to lead the way within the retail industry. We and the rest of the B Corp community are really pleased to support ProCook in paving the way for a new way of doing things."
Share this story