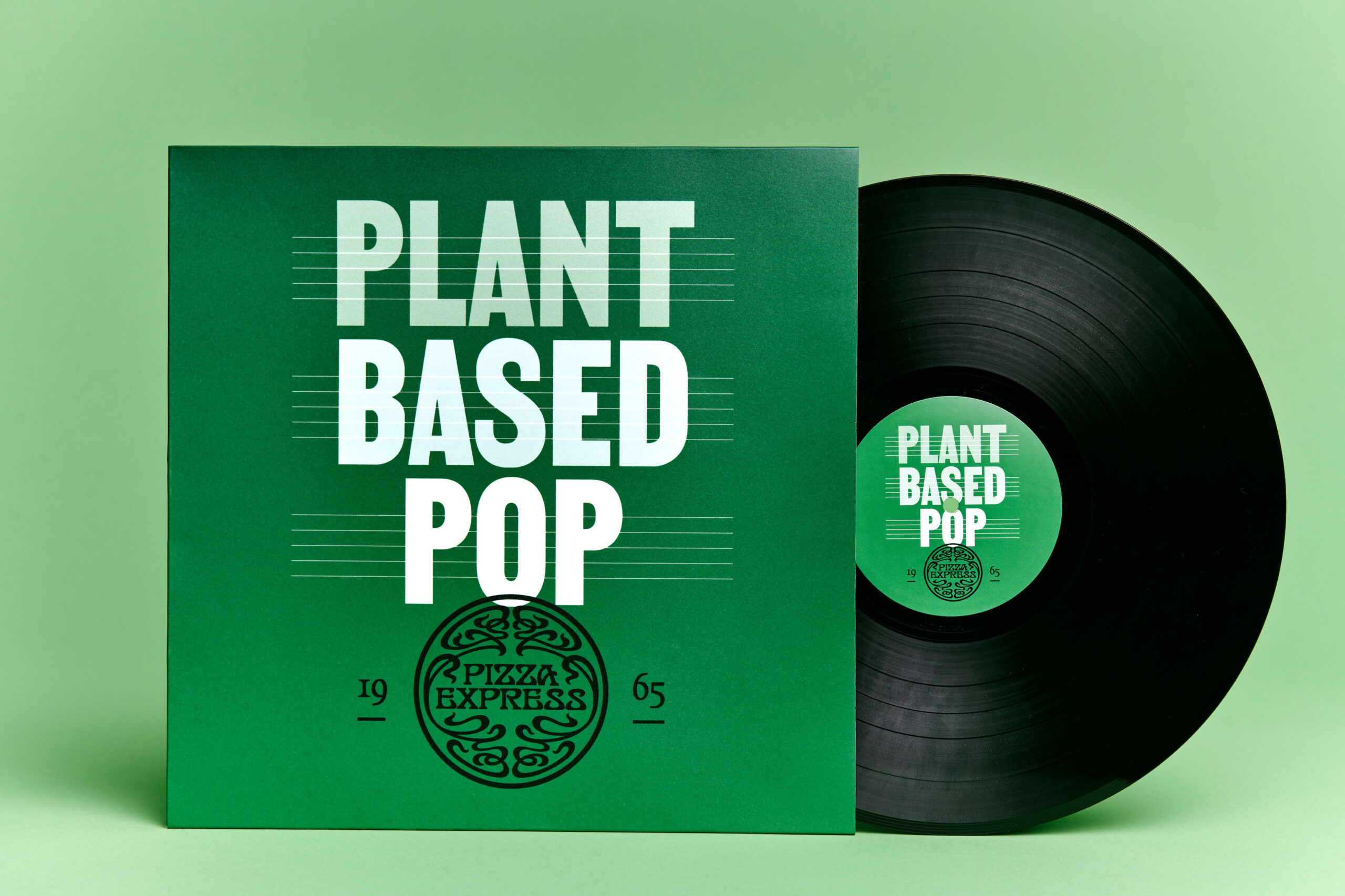 Above: © Mikael Buck/PizzaExpress.
Veganuary is a big month for PizzaExpress and hot on the heels of the launch of its vegan version of garlic butter, it has today announced that every pizzeria in the UK will play vegan-only music for the rest of the month.
The curated 'Plant-based Pop' playlist features only vegan artists and is a vibey mix of soul, funk, R&B, pop and jazz – a nod to the rich musical heritage of PizzaExpress.
No songs containing any references to animal products are included in the playlist, which means no "Milkshake", no "Honey Sweet" and absolutely no "Meatloaf".
The playlist will play proudly in over 360 restaurants from today, including in the vegan-only PizzaExpress pizzeria in Aldwych.
Alongside the playlist, PizzaExpress has announced the next artist to star in the January edition of Behind the Base, an interview series from PizzaExpress and music therapy charity Nordoff Robbins. The series sees the UK's music talent talk about the power music has had on their lives whilst recreating their favourite pizza from the menu.
January's vegan-focused episode of Behind the Base will go live on Monday 24 January and focuses on vegan artist and rising star, Asha Gold. The 19-year-old from West London is known for blending silky pop melodies with contemporary R&B production.
Ross Dines, Music Manager at PizzaExpress, says, "This Veganuary we're proudly playing vegan-only music from popular vegan artists around the globe. This, along with the launch of our new vegan garlic spread, is part of our commitment to making our menus and pizzerias even more inclusive and enjoyable for everyone. We're also really excited to announce a 'vegan special' of our Behind the Base series, allowing us to shine a spotlight on a rising star whilst supporting a great cause in Nordoff Robins."