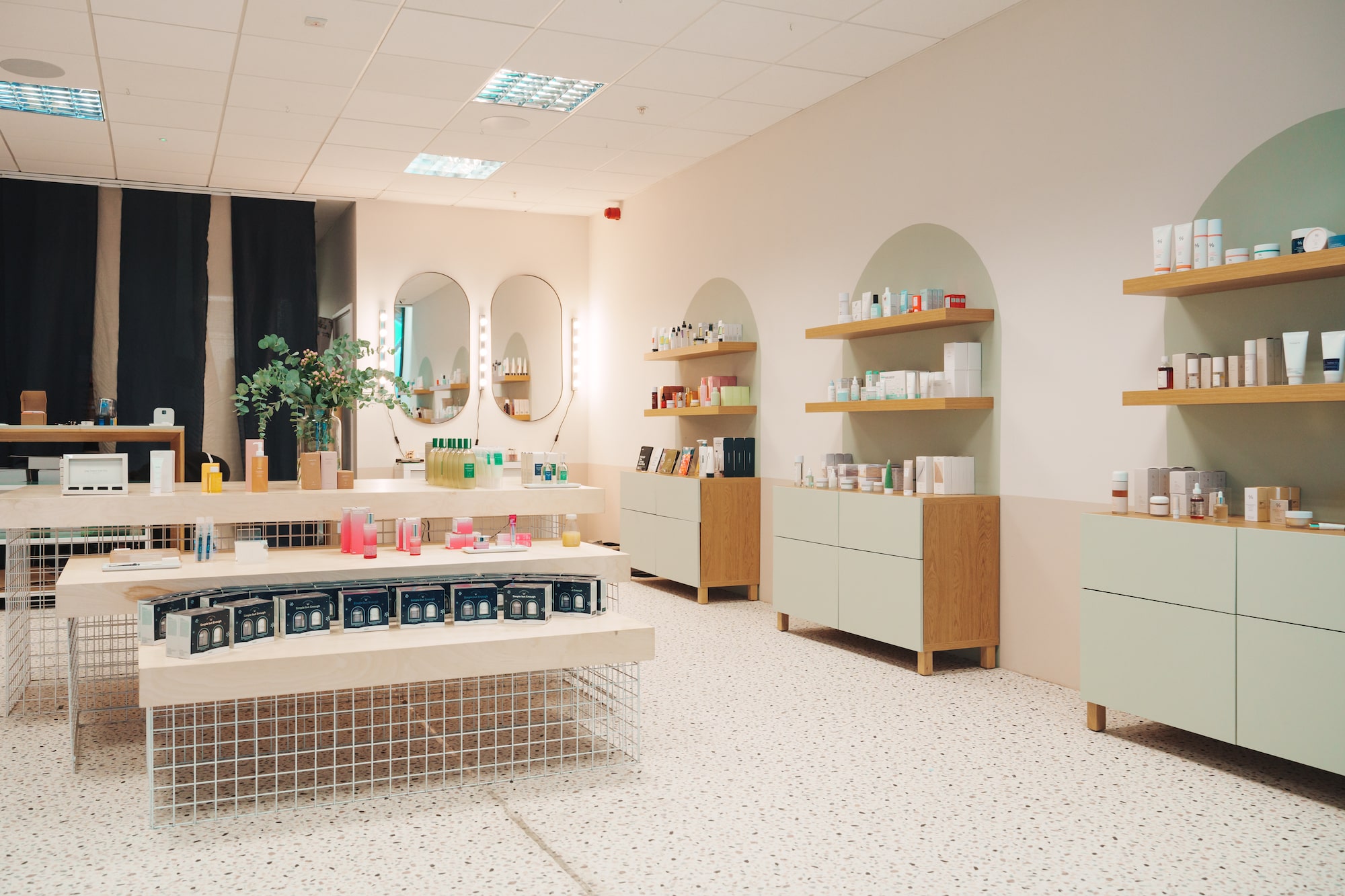 CBRE Investment Management destination, Angel Central, welcomes Korean beauty retailer, TONIC15, following a successful pop-up during the scheme's 'East in Angel' festival
CBRE Investment Management has announced TONIC15, the Korean beauty destination, has opened its second pop-up within Angel Central following success earlier in the year.
With K-Beauty significantly rising in popularity, TONIC15 has chosen Angel Central to host a dedicated space as the retailer strives to continue to capture the attention of beauty-conscious consumers. The 801 sq ft store is located opposite the recently refurbished MUJI store near the central plaza, designed by the TONIC15 in-house team, and will be in situ until the new year. It features a wide range of Korean beauty and skincare brands such as CORSX, Klairs, Dr Ceuracle and AROMATICA, as well as offering curated workshops and experiential events to engage the consumers.
Jin Kwon, Founder of TONIC15, said: "Following our successful pop-up during the East in Angel festival in Islington, we were able to captivate the local community and share the attraction of Korean beauty. We are thrilled to return to the destination and open a store in such a prominent location and continue to showcase the best of Korean beauty and provide exciting workshops for consumers."
Ciara Daffy, Asset Manager at CBRE Investment Management, added: "The launch of TONIC15 demonstrates our successful strategy in providing unique brands and experiences for our local community, and how these activations continue to deliver for months ahead. Due to the success and popularity of TONIC15's pop-up earlier in the year, we saw an opportunity to collaborate once again and extend our retail offer within Angel Central. With community remaining front-of-mind, we are confident that this store will be yet another success."
Share this story