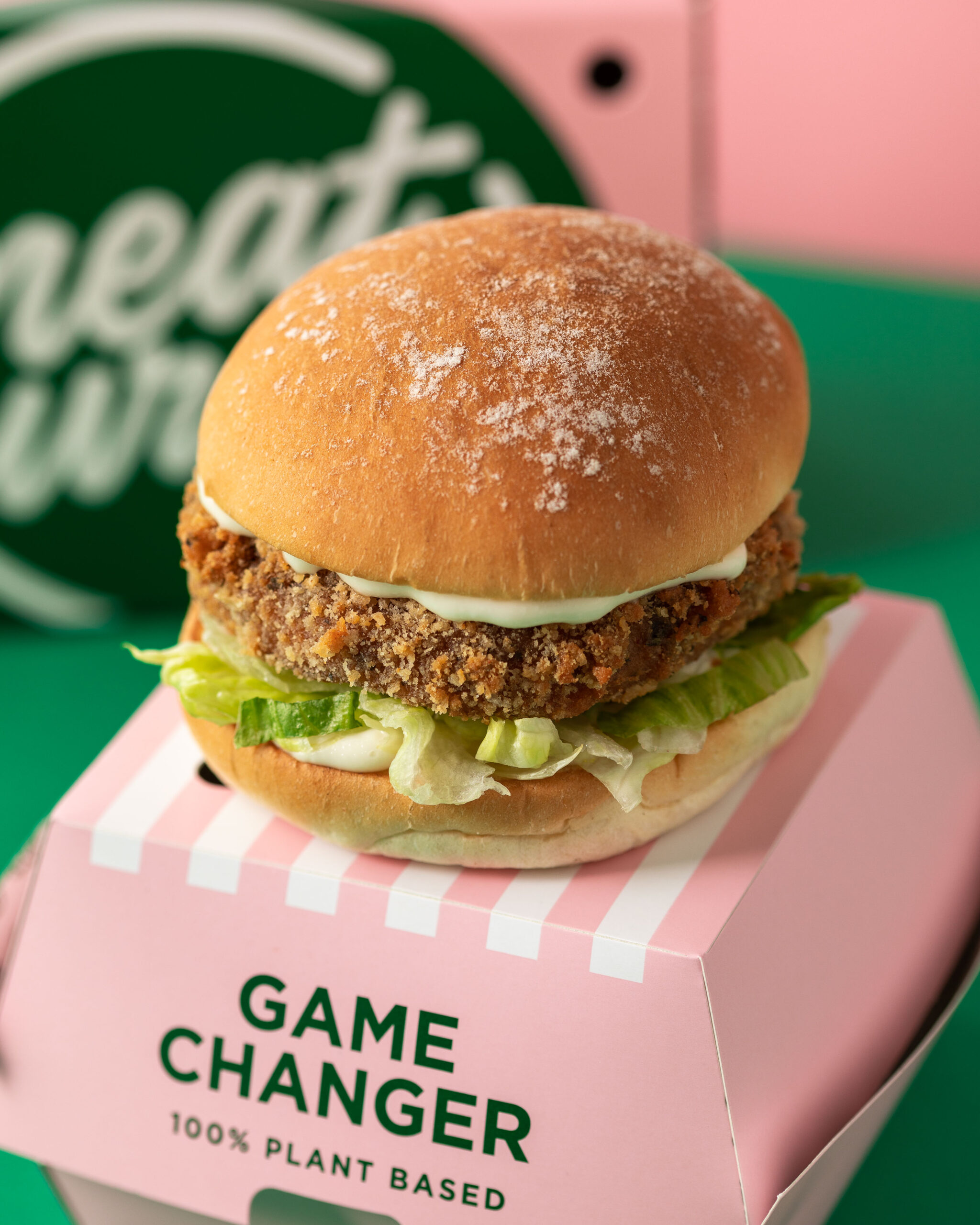 Sloane Stanley has announced the signing of plant-based food group, Neat Burger, at 312-314 King's Road in the heart of Chelsea. Set to open this summer, the King's Road restaurant will debut Neat Burger's latest concept store and a bespoke menu, as the operator gears up for several new site openings throughout 2022.
Totalling circa 4,000 sq ft, and spanning two floors, the Lewis Hamilton backed Neat Burger will offer its entirely plant-based menu, featuring an array of meat-free burgers alongside a vegan hotdog option, and a selection of sides. The King's Road restaurant will feature an exclusive secret menu, only available upon request, to add to the unique offer. The brand will also have takeaway and delivery options as part of the overall concept, providing the local Chelsea community with more sustainable, healthier, and ethical options.
Designed by Harrison's, the King's Road site will be the first to debut the brands latest concept store centred around a secret theme and featuring a Theatre of Food experimental room hidden within the venue – something to be discovered and experienced.
"Neat Burger is a brilliant addition to our dining line-up offer on the King's Road. Now more than ever, consumers care about where their food is sourced from and how it impacts the environment." Hannah Grievson, Property Director at Sloane Stanley said.
"Our choice of operators must evolve and adapt to consumer trends and working with Neat Burger is evidence of Sloane Stanley's continued efforts in this vein. Brands like Neat Burger create additional reasons for visitors to continue enjoying the Estate and we're thrilled they have joined our community."
Zack Bishti, Co-Founder and Managing Director at Neat Burger, added: "The King's Road is the ideal location from which to launch our new store concept and expand our brand. As the UK's fastest growing plant-based food group, we are committed to championing sustainability and playing our part in positively impacting the environment. We are very excited to be opening this restaurant with a landlord that shares our ethos and look forward to welcoming visitors to enjoy our delicious plant-based menu."
The signing highlights Neat Burger's ambitious 2022 expansion plans which includes seven new restaurant openings in London.
Davis Coffer Lyons acted on behalf of the Sloane Stanley estate and Neat Burger.