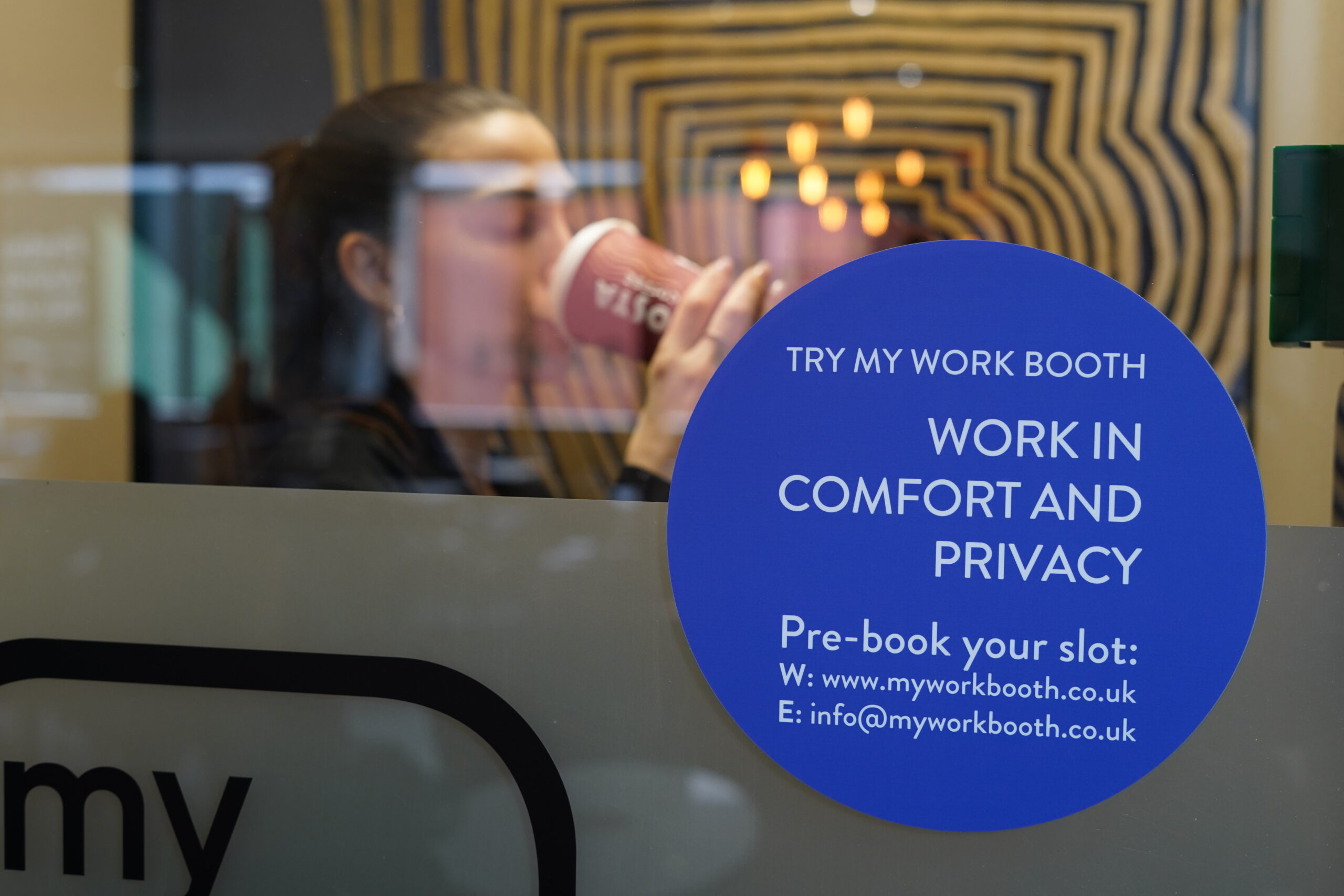 My Work Booth collaborates with Costa Coffee to fulfil the need for confidential meeting spaces in public areas, as a response and solution to the new working paradigm, where tech and mobile devices enable many of us to work from anywhere.
The pilot scheme sees the introduction of the 4 Framery Pods into Costa locations in London and Manchester, providing a sound proofed environment for concentrated working and confidential meetings/calls bookable via the My Work Booth app.
Neil Jenkins founder of My Work Booth explains: "The way people are working has changed, with the number of people working the traditional 5 days a week based in an office no longer the norm. I personally was spending all my time between appointments in cafes, looking for the nearest power point and finding that making professional calls was impossible with all the loud music and chatter. I saw a gap in the market for a rentable quiet space where you could get some proper work done."
My Work Booth use the award winning Framery pods that are used in office spaces, the first time you step into a Framery booth in a busy noisy space and close the door you get a sense of tranquillity, allowing you to focus on your work and calls.
The booths have charging points for mobile devices and because they are soundproof, users can sit and make confidential calls in peace. As well as individual concentrated work, it's also possible to participate in video conferences. Each booth has a comfortable stool, a table, light, power socket and constant fresh filtered air.
Access to the space is quick and easy. After installing the My Work Booth app, users can simply select the date, time, and length of their booking at a choice of Costa Coffee branches that have My Work Booth. After payment with a debit or credit card, users are emailed a QR code which is used to access the booth.
My Work Booth are initially located in 2 Manchester branches of Costa Coffee – Portland Street and Media City Salford along with 2 sites in London – Broadgate in The City and Tooley Street, London Bridge.
There will be further sites added in March/April 2022.