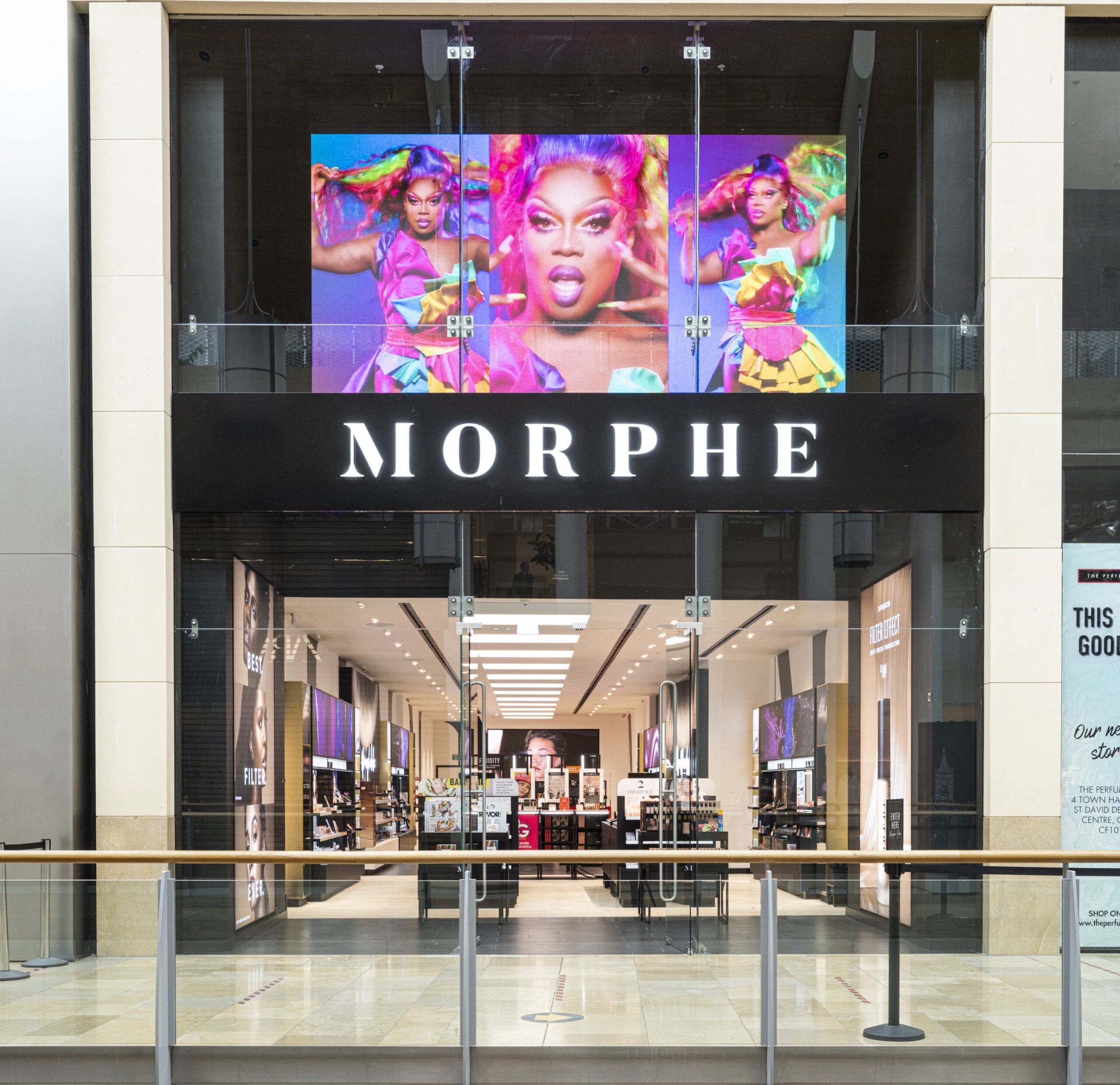 The St David's Partnership, owners of St David's in Cardiff, one of the UK's premier retail and leisure destinations, has announced the launch of global cosmetics company Morphe, marking a regional debut for the brand.
Founded in 2008 among the artists and influencers of Los Angeles, Morphe earned its reputation for a bold approach to makeup that honours individuality and self-expression. Morphe continues to inspire creativity with an unparalleled selection of high-performing products at an incredible value.
The approximate 3,500 sq. ft of trading space forms the brand's first store in Wales, joining St David's in time for the destination's beauty and wellbeing focused event 'Be Your Beautiful', taking place in mid-July.
Kahla Broussard, Vice President, Retail Sales and Operations at FORMA Brands, said: "We are thrilled to have opened our first Welsh store here at St David's, alongside so many other premium international brands. Cardiff is a key UK city for Morphe, and we look forward to welcoming even more Morphe fans to our growing brand family."
Speaking on behalf of the St David's partnership, Russell Loveland, Senior Portfolio Director for Landsec, added: "The beauty industry remains one of the fastest growing sectors, and the opening of Morphe at St David's highlights our ongoing commitment to deliver here exactly what our customers want. We are very pleased to have welcomed yet another dynamic and influential brand to our retail portfolio; opposite the equally exciting ZARA, Morphe is an excellent addition to the line-up at St David's."
JLL and Cushman & Wakefield advised St David's Partnership. The McDevitt Company acted for Morphe.