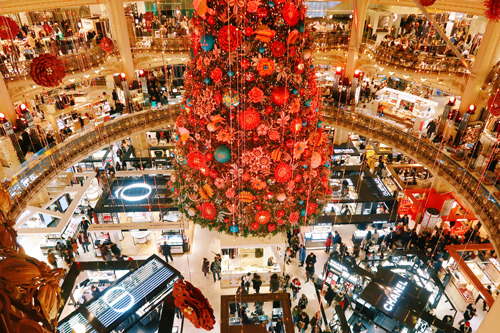 Less than half (48%) of shoppers feel there is the right amount of shop floor staff available 
Staff shortages most likely to make retail workers stressed or worried at work
42% of retail employees feel 'overworked and underappreciated' due to staffing issues
63% of retail leaders expect to hire more staff in the remainder of 2022 with the Christmas trading period fast approaching. This is according to market research conducted by the leading retail and hospitality technology company Fourth.
This comes as staffing issues are having a profound impact on customers' perception of retailers. Less than half (48%) of shoppers surveyed felt that there is the right amount of shop floor staff available. And it is not just customers who are feeling the impact of understaffing.
When asked about what challenges are most likely to make them stressed or worried at work, 44% of retail workers said that staff shortages were the main reason, with 37% stating demanding or rude customers. In comparison, 28% said hitting sales targets was the primary cause of stress and worry at work.
The research also highlighted the damaging consequences of understaffing on employees' morale, with 42% of retail employees stating that feeling 'overworked and underappreciated' is the major impact of staff shortages.
Hopes of a return to normal for retail leaders this Christmas have certainly been crushed by the ongoing cost-of-living crisis, rising inflation, and looming recession. And with Covid cases starting to rise across the country, it comes as no surprise to find that half (53%) of grocery business leaders are anxious about Covid infections exacerbating the current issues they face.
Responding to this latest data, Sebastien Sepierre, Managing Director – EMEA, Fourth, said: "Forecasting must become a top priority for retail leaders looking to manage staffing levels in an uncertain and disrupted market. Forecasting helps avoid costly instances of over and under-staffing by informing managers of when and where a store should increase or decrease staffing levels. By predicting demand, managers can also optimise rotas and schedules for staff, offering them  an improved work-life balance, while ensuring high productivity and retention over an important trading period for retailers."
To download Fourth's latest whitepaper Navigating the Retail Industry Today, please visit: https://www.fourth.com/en-gb/resource/navigating-the-retail-industry-today/
Image courtesy of Unsplash. Photo credit: Bing HAO.
Share this story