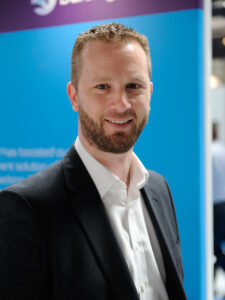 By David Jeffrey, Director of Product, Barclaycard Payments
It's no secret that ecommerce saw exponential growth over the past year, as many housebound Brits did all their shopping online. The latest data from Barclaycard Payments shows that 50 percent of our transactions now come through ecommerce, up from 40 percent pre-pandemic.
In some sectors, the digital shift was particularly dramatic, with supermarkets seeing an almost 90 per cent year-on-year upsurge in online payments in 2020, compared to rates that had been growing at only 6.1 percent before the first national lockdown in March last year.
The remarkable rise of digital wallets and payment services
To adapt their business to this new landscape and meet changing consumer needs, many retailers have had to adopt new payments technologies, often at a rapid pace.
For example, Barclaycard Payments research shows merchants have increased their acceptance of digital wallets. In 2020 use of e-wallets grew by around 50 per cent, with one in five online payments now made using this method.
Approximately 42 per cent now accept Apple Pay, with a further 29 per cent of businesses saying they are considering adopting it. Apple Pay is also the payments service that grew the fastest, with transactions made using this format nearly doubling – from 3.6 per cent to six per cent – between 2019 and 2020.
Perception vs reality: understanding transaction costs
The speed with which these online payments services have been deployed may help to explain why, for many businesses, the costs involved remain confusing.
A new report from Barclaycard Payments, The True Cost of Payment Acceptance, shows that while two in three retailers (65 per cent) consider the cost of their payment provider when shopping around, only one in three (35 per cent) understand the component parts of payment acceptance fees.
The research also revealed some misconceptions about how much different online payment systems charge the merchant. For example, businesses perceive e-wallet and new payment types as less expensive than traditional methods. In fact, traditional card payments, new e-wallets and incumbent wallets like PayPal all utilise the scheme rails for processing transactions, so incur the same costs from Visa, Mastercard and American Express.
Looking at a specific service, PayPal provides a one-stop solution to clients, incorporating ecommerce platform integration, a simplified shopper experience, transaction processing and settlement. Therefore, it typically charges a premium to merchants for this simplified service. However, the newer e-wallets, Apple Pay and Google Pay, run directly on existing gateway and acquiring services, are simple to set up and require no additional costs on top of what is charged for card-only transactions.
On average, merchants are already spending £2,600 a month processing ecommerce payments. With the growth of ecommerce set to continue even after restrictions are lifted, it is vital that retailers do their homework when it comes to the fees, particularly those processing a high number of transactions.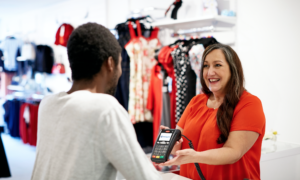 Keeping up with the pace of change: regulation, security and privacy
Beyond transaction fees, merchants who want to reduce online basket abandonment and ultimately boost sales, need to keep up with the changing payments landscape. This year is particularly significant for payments regulation as Strong Customer Authentication (SCA) becomes mandatory across almost all European markets.
As such, merchants will need to plan to ensure they protect their customer experience. Combined with the fact that fraud in the UK rose by 37 per cent in the first half of 2020, it's vital that merchants understand how to balance compliance with fraud management, payment acceptance and customer experience.
To help businesses prepare for the changes required by SCA, we launched Transact, a suite of tools designed to improve payment acceptance rates and reduce friction for shoppers. We've also partnered with the leading, AI-driven, fraud prevention solution, Kount, to develop Transact's state-of-the-art fraud protection module.
Final word
With the boom in ecommerce set to continue, we want to support merchants in their understanding of the cost of acceptance and ensure they are ready for upcoming changes in regulation.
Understanding the different types of fees and how the transaction costs break down will help merchants choose the most cost-effective arrangement for their business. Protecting customer experience while ensuring compliance with the latest regulation will help protect revenue. And although both the cost of payment acceptance and SCA can be complex areas, they are issues businesses can't afford to ignore.