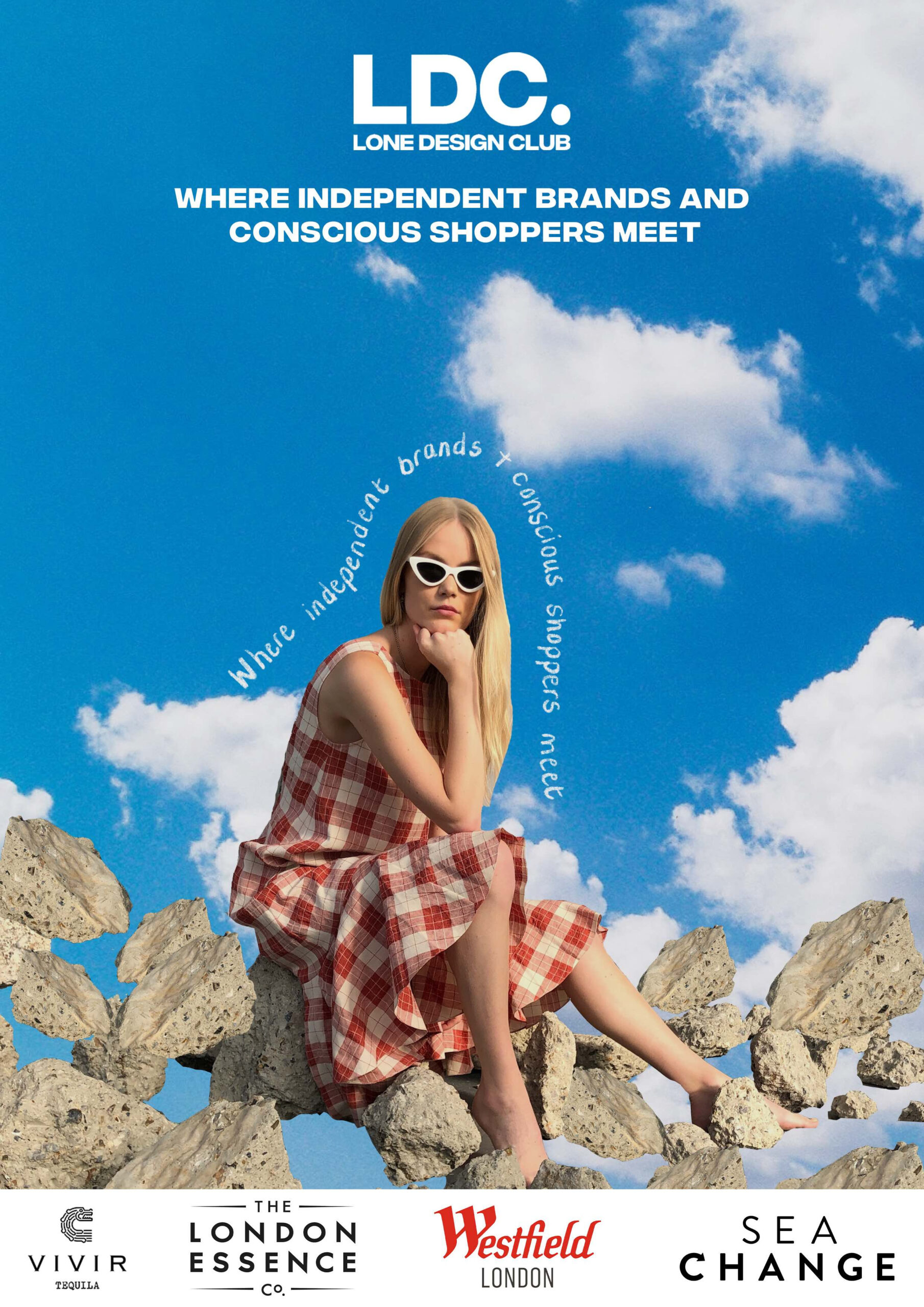 Putting human connection and storytelling back at retail's centre, Lone Design Club has partnered with Westfield London, to launch the LDC X Westfield London pop-up retail experience.
The pop-up experience has been designed to empower independent and sustainable designers to engage directly with a new audience,  highlighting to consumers the exceptional talent of a new generation of artisans and makers pushing the boundaries of sustainability. Trailblazing new production methods and integrating technology into all areas of their business really paving the way for a greener future.
Launching with opening night fizz from sustainable winemakers, Sea change, and premium cocktails courtesy of Vivir Tequila X London Essence, celebrating the return of physical retail. The store will showcase an array of the best ethical fashion, beauty, and lifestyle brand talent out there. With exclusive in-store pieces from one of the UK's most exciting and daring designers, Dylan Joel, who challenges and redefines the boundaries of Menswear and Womenswear with contemporary androgynous garments. This store will be introducing a new range of sustainable accessories from Amadeus and Stephanie Grace Jewellery, along with one-off upcycled outerwear from the unique London-based brand Hoh Pabissi and so much more.
"The future of shopping IRL is discovery, not distribution. Go online for convenience buying sure – but to be inspired, to have a truly new and unforgettable experience – get out on the high street.
At LDC, we believe experience starts with people; we position our independent and sustainable designers, these incredible storytellers and makers – right at the forefront of the sales process – why? Because not only do you get the best experience possible, but you are speaking to the person who created it, and we should all know where the products we buy genuinely come from, who made them and the story behind them," said Lone Design Club, CEO, Rebecca Morter.