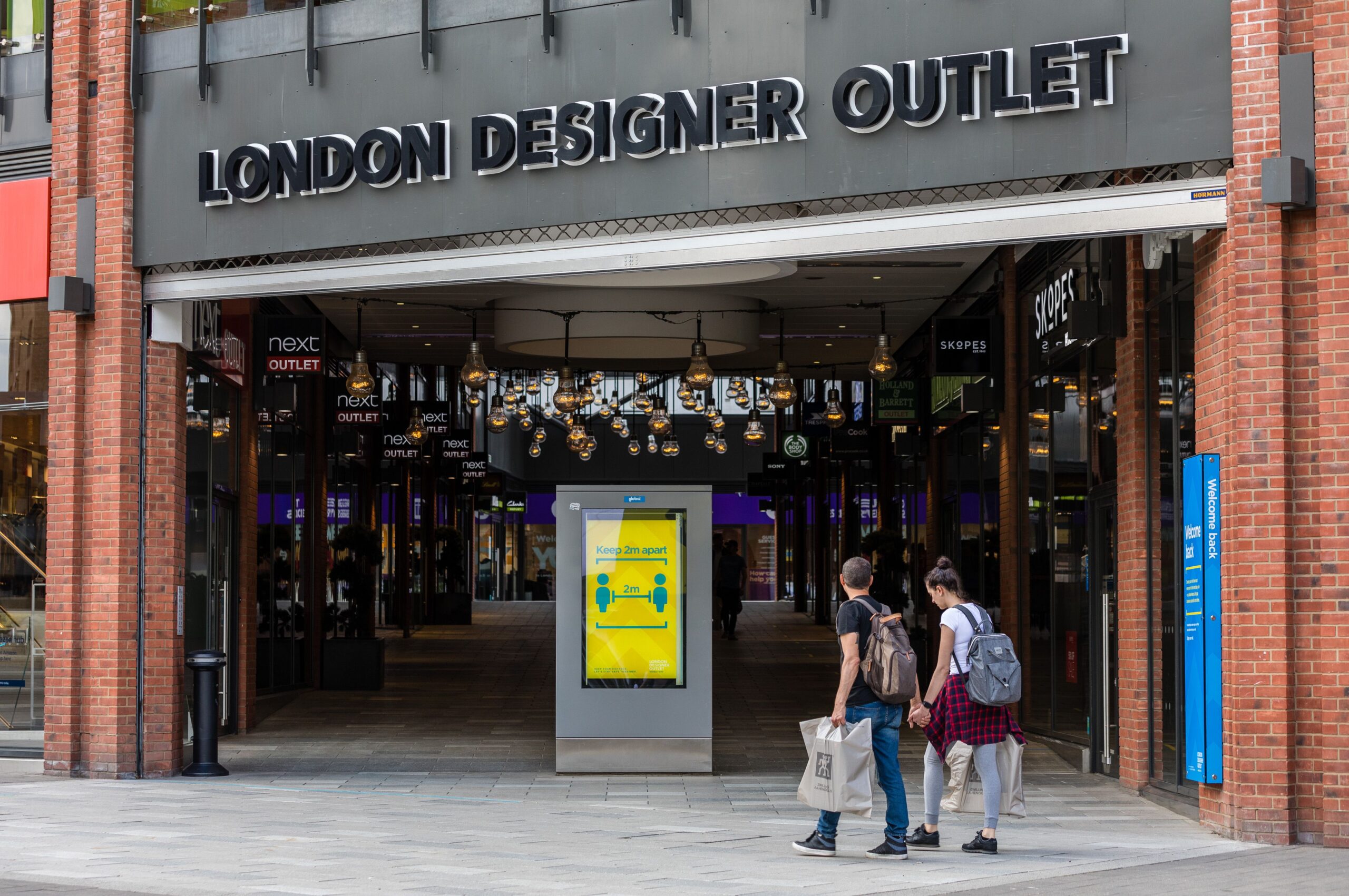 Nike store at London Designer Outlet is set to expand its footprint from 9,200 sq ft to 15,500 sq ft 
Comes after newly-upsized Calvin Klein store opened at the iconic retail destination earlier this month 
Tommy Hilfiger has also opened a larger store, more than trebling its total footprint to 7,800 sq ft   
London Designer Outlet (LDO) has today announced that global sportswear brand Nike is set to increase its footprint at the centre by more than two thirds, as the fashion and lifestyle destination prepares for a bumper year of new brand arrivals.
Following nearly eight years of successful trading, Nike will this month take possession of the new unit, increasing its store size by 68% from 9,200 sq ft to 15,500 sq ft at London Designer Outlet – part of developer Quintain's transformation of the 85-acre Wembley Park neighbourhood.
Featuring the recently-launched Nike Unite concept – which helps locals connect more closely with sport – the newly-upsized store will boost Wembley Park's world-renowned reputation for sports and leisure. Customers are welcomed by an in-store community wall highlighting the store team and local partnerships, with design elements incorporating local landmarks and hometown heroes – encouraging shoppers to take pride in their roots.
The expansion comes just months after adidas expanded its store at London Designer Outlet, increasing its footprint by 63%. Last year, global fashion brands Tommy Hilfiger and Calvin Klein also announced substantial expansions, with the former having also trebled its footprint from 2,500 sq ft to 7,800 sq ft last week and the latter having expanded by 50% on 27th January, from 2,700 sq ft to 4,100 sq ft.
While Nike's expansion works are underway, the brand will continue to occupy a pop-up space in the upper mall – taking approximately 10,000 sq ft – before the new, permanent store launches to the public in Q2 2022.
The new and improved Nike store will enable London Designer Outlet to continue meeting the ever-changing needs of consumers, including an increased emphasis on health and wellbeing. With the centre already being home to PUMA, Converse, Champion, New Balance, Vans, The North Face and ASICS, London Designer Outlet also stands ready to meet the continued surge in popularity of athleisure.
Matt Slade, Retail Director at Quintain, said: "Nike's desire to dramatically increase the size of its store is a sign of how compelling London Designer Outlet is as a retail destination to some of the world's best brands and its longstanding excellent centre performance.
"Further to decisions by Nike, adidas and Tommy Hilfiger to upsize, we are proud and fortunate to offer such a strong mix of premium, lifestyle, sports, high street fashion, homeware and F&B brands that enable our guests to enjoy a wonderful day-out, shopping their favourite brands, enjoying a meal at our many restaurants or having a coffee or a drink in one of our cafés and bars.
"That so many of our brands, including Nike, have been with us since London Designer Outlet opened – and have expanded at the centre – is a source of deep pride and helps to ensure our guests have a consistently excellent experience every time they visit."