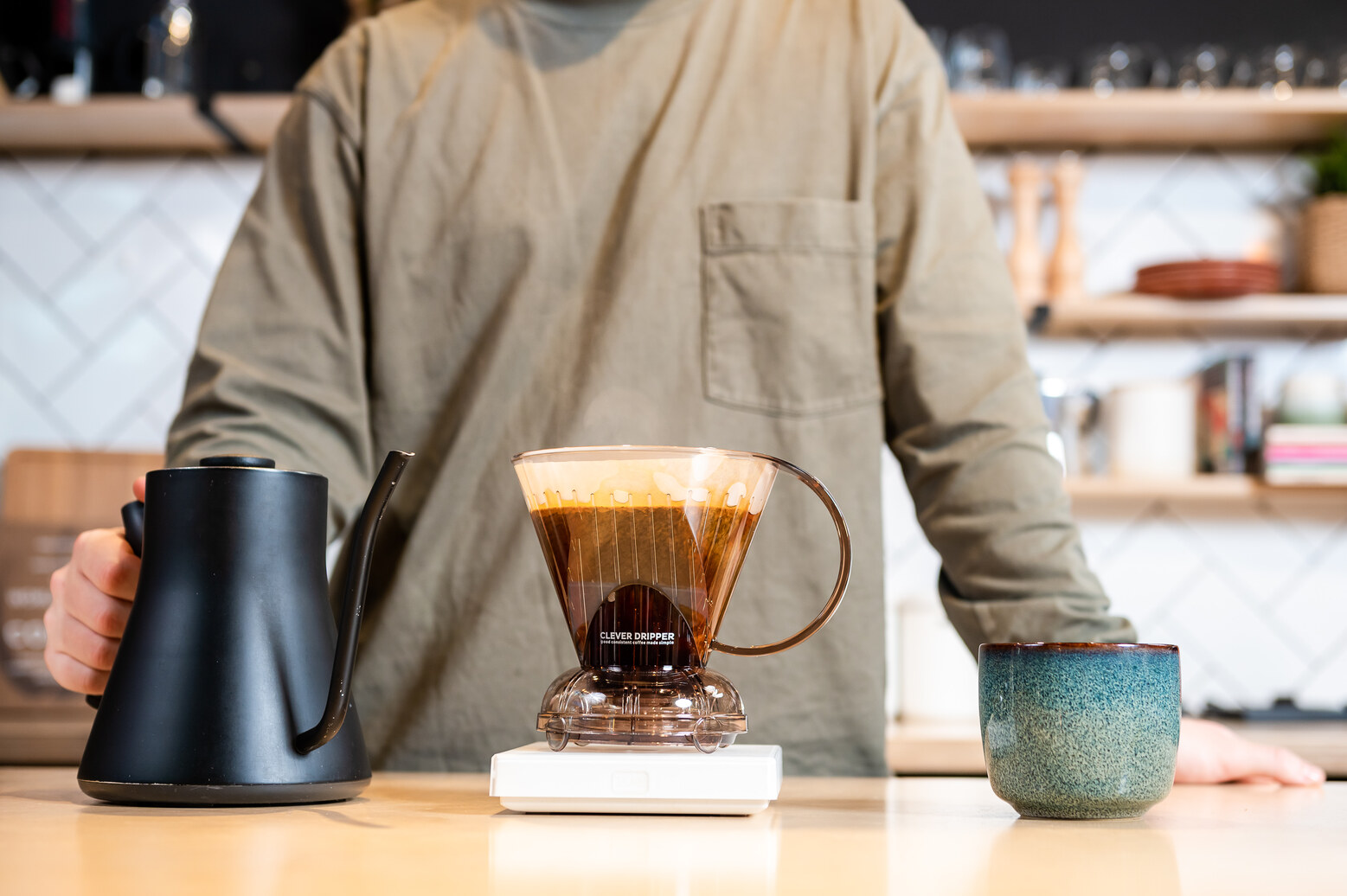 Grosvenor has announced that independent, Liverpool based coffee company, Bean Coffee Roasters, will be significantly upsizing and relocating within Liverpool ONE. Launching its new brand concept on College Lane, this latest commitment by the brand, is a milestone moment for both Bean and the destination. Demonstrating Liverpool ONE's continued commitment to supporting and nurturing local businesses, the announcement marks Bean's second upsize at the destination within the space of a year.
Having evolved from an initial pop-up at Liverpool ONE in 2021, to debuting its first permanent space last year, Bean is now set to build on the success experienced at the destination, upsizing into a 4,361 sq ft space. Due to open in May, the new location will enable Bean to meet consumer demand, deliver an optimised customer experience and implement its new sustainable practises. It will accommodate up to 150 guests set out over two floors and feature distinct areas including relaxed dining and co-working zones. A new brew bar will play a central feature, serving Bean's selection of single origin coffee using brewing methods such as V60, Syphon, Chemex and AeroPress, as well as enabling customers to spend time with a specialty barista, learning about the coffees origins, processes and new recipes to try at home. A selection of fresh sandwiches made on-site and ice-based drinks will also be available.  
In line with Liverpool ONE's ESG values, the new Bean site will implement the brand's sustainability strategy, which includes commitment to ensuring an eco-conscious supply chain from crop to cup. This encompasses coffee being sourced directly from farms where possible, the use of fully recyclable and biodegradable coffee cups and championing reusable cups via a customer discount initiative. These initiatives align with Liverpool ONE's various sustainable-focused and waste reduction advances, from the Greener Futures Fund, which provides grants for local action on climate change, to achieving 100 percent diversion from landfill, as well as their always on approach of consistently working with occupiers, visitors and staff to reduce waste and recycle more.
Rob Deacon, Senior Asset Manager, Grosvenor commented: "It's been a pleasure for Liverpool ONE to play a role in the local success story that is Bean and to have had the opportunity to not only support their growth operationally, but also their impact environmentally. The brand's continued recommitment to the destination is reflective of the supportive environment we strive to cultivate, and we are excited to see the brand continue to go from strength to strength in its new College Lane location."
Jon Whyte, Co-Founder of Bean, added: "Over the last two years, Bean has been able to flourish at Liverpool ONE, consistently growing and developing our concept. With the support of Liverpool ONE, we have been able to learn so much from our two previous locations, enabling us to deliver an even bigger and better experience for our customers. We look forward to being able to open the doors to our brand-new space in May and continue to deliver our locally roasted specialty coffee to the destination's visitors."
Metis and CBRE acted for Liverpool ONE. Bean dealt direct.
Share this story