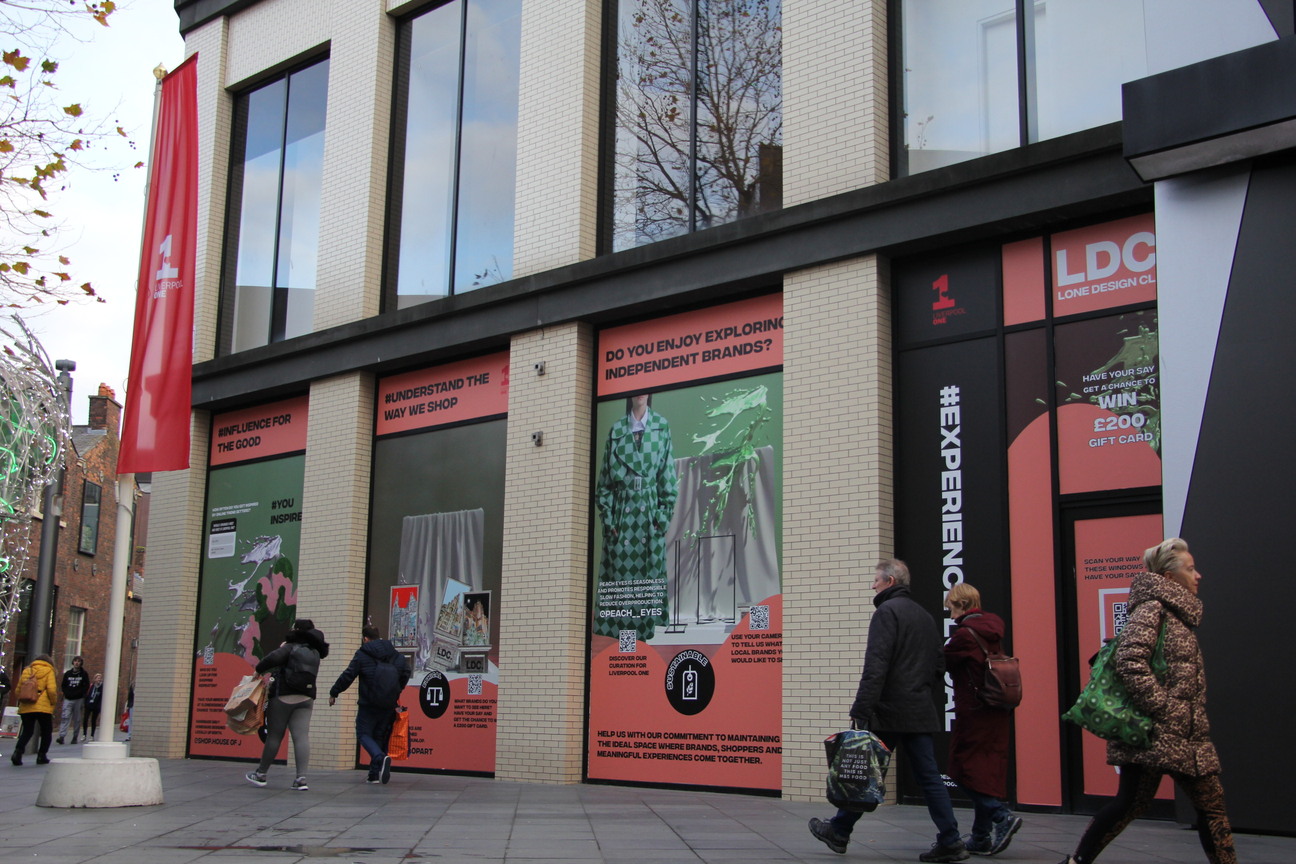 Liverpool ONE has reiterated its commitment to independent brands and innovative concepts with a pop-up by MerseyMade celebrating local artisans and artists' work in a celebration of the community's creativity.
Located on Peters Lane, the 3,200 sq ft MerseyMade pop-up showcases and sells the work of a selection of artisans from the Merseyside region.  Items include original artworks, handmade cushions and bags, baby accessories and bath products, by artists including Jenny Dunlop, graphic artist Sophie Green, and textile specialist, Alistair McCready.
Established in Liverpool in 2019 and renowned for providing a hub for local artists, MerseyMade aims to grow and support the vibrant and diverse community of creatives within the region, and, together with Liverpool ONE, connect with a wider and more engaged audience.  MerseyMade is on Peter's Lane until the end of January before moving to a second pop-up on Liverpool ONE's Manesty's Lane.
Chris Jukes, Liverpool ONE Director at Grosvenor, commented: "Innovation and independents have always played a role in the success of Liverpool ONE, creating additional reasons to visit, building engagement with consumers, and supporting the local community.  MerseyMade has proved incredibly popular, but is just the beginning for 2023.  We will be introducing more pop-ups throughout the year to complement the established, and highly successful, retail, food and drink, and leisure offer at Liverpool ONE."
Jenny Dunlop, creative director of MerseyMade, added: "We have been overwhelmed by the success of MerseyMade Liverpool ONE, with the gallery introducing so many new customers to so many local artists and artisans.  The ability of Liverpool ONE to amplify our business is significant, and has been a great boost to the region's creative community."
Liverpool ONE has also collaborated with Lone Design Club to create LDC Activates, a creative initiative that utilises the façade of the soon-to-be Cricket flagship, replacing traditional vinyls with tech-enabled windows using QR code surveys to capture customer sentiment.  The technology provides a cost effective alternative to traditional hoardings that adds significant value to Liverpool ONE's marketing and understanding of visitors.
Share this story