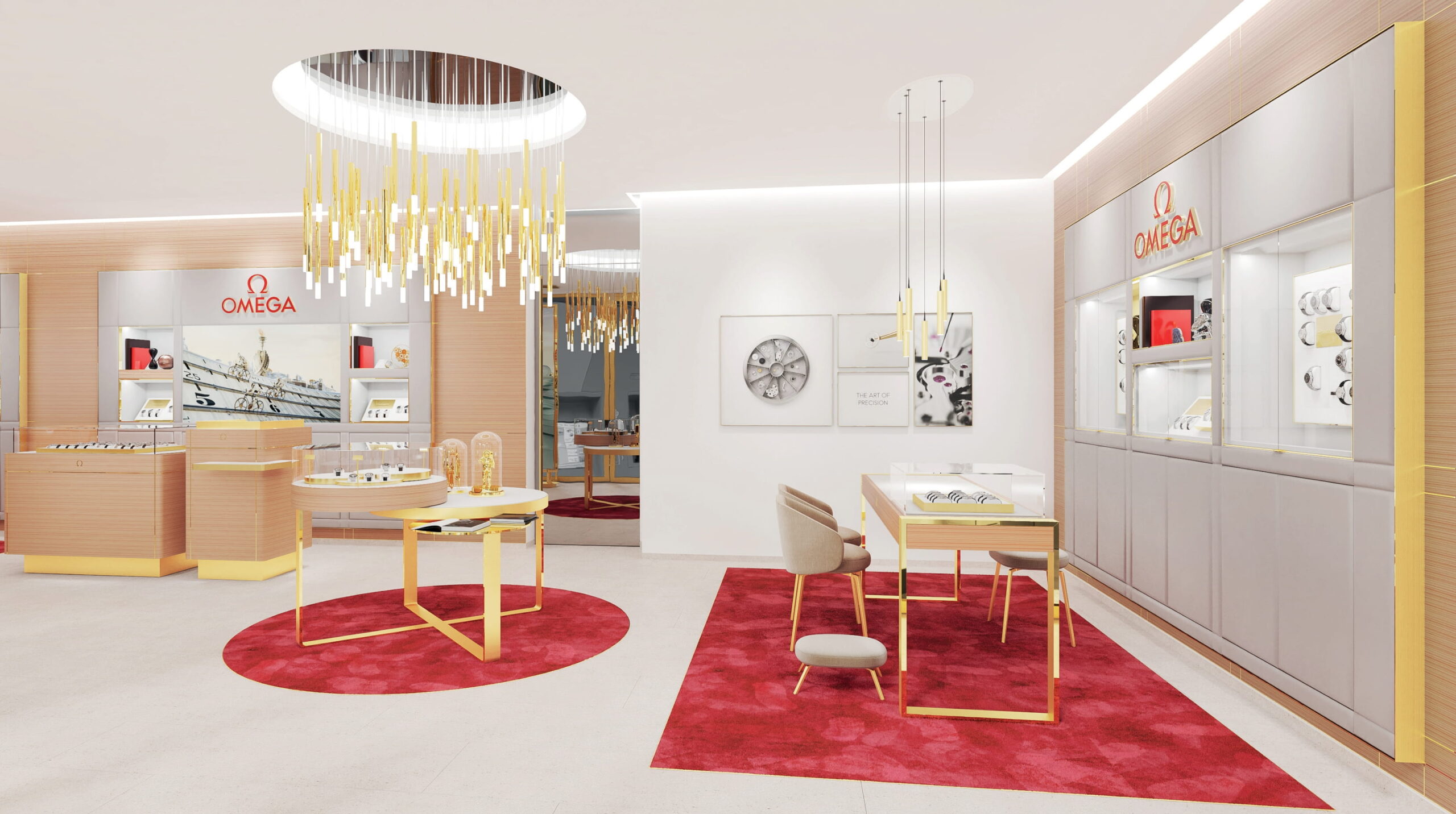 Landsec, part of The St David's Partnership, owners of St David's in Cardiff, has announced that award-winning luxury watch and jewellery retailer, Laings The Jewellers, is to open its debut mono-brand OMEGA showroom, at the destination.
The 838 sq ft unit will be operated by Laings and presented as OMEGA, the brand it will exclusively stock. Set to open in Spring 2022, the showroom will complement Laings' other recently launched store at St David's, which underwent a £3 million investment last year and houses brands such as Rolex, Patek Philippe and Fabergé.
This signing is a direct response to the demand from St David's guests for luxury watches and jewellery, a sector that has performed incredibly well over the course of 2021.
Commenting on behalf of the St David's partnership, Pablo Sueiras, Head of Retail Channels for Landsec, said: "We've seen high demand for luxury jewellery and watches across our retail destinations in recent months. With Laings' existing store already a huge success, we're delighted to be able to build on our partnership with them and offer guests more of the experiences that they love."
Stuart McDowell, Managing Director of Laings, said: "We firmly believe that creating immersive luxury brand environments is key to unlocking the full potential of our retail experiences. Reaffirming our commitment to St David's and Cardiff, the OMEGA showroom will add another touch of luxury to the destination. We're looking forward to welcoming the St David's guest in to experience the world of OMEGA, in what will be a truly engaging environment."
Andrea Nunziata, Brand Director at OMEGA UK, said: "OMEGA has enjoyed a 60-year relationship with Laings and we are delighted to raise this to the next level with a beautiful showroom in Cardiff, where OMEGA customers and enthusiasts will be able to access and enjoy the full collections and spirit of OMEGA."