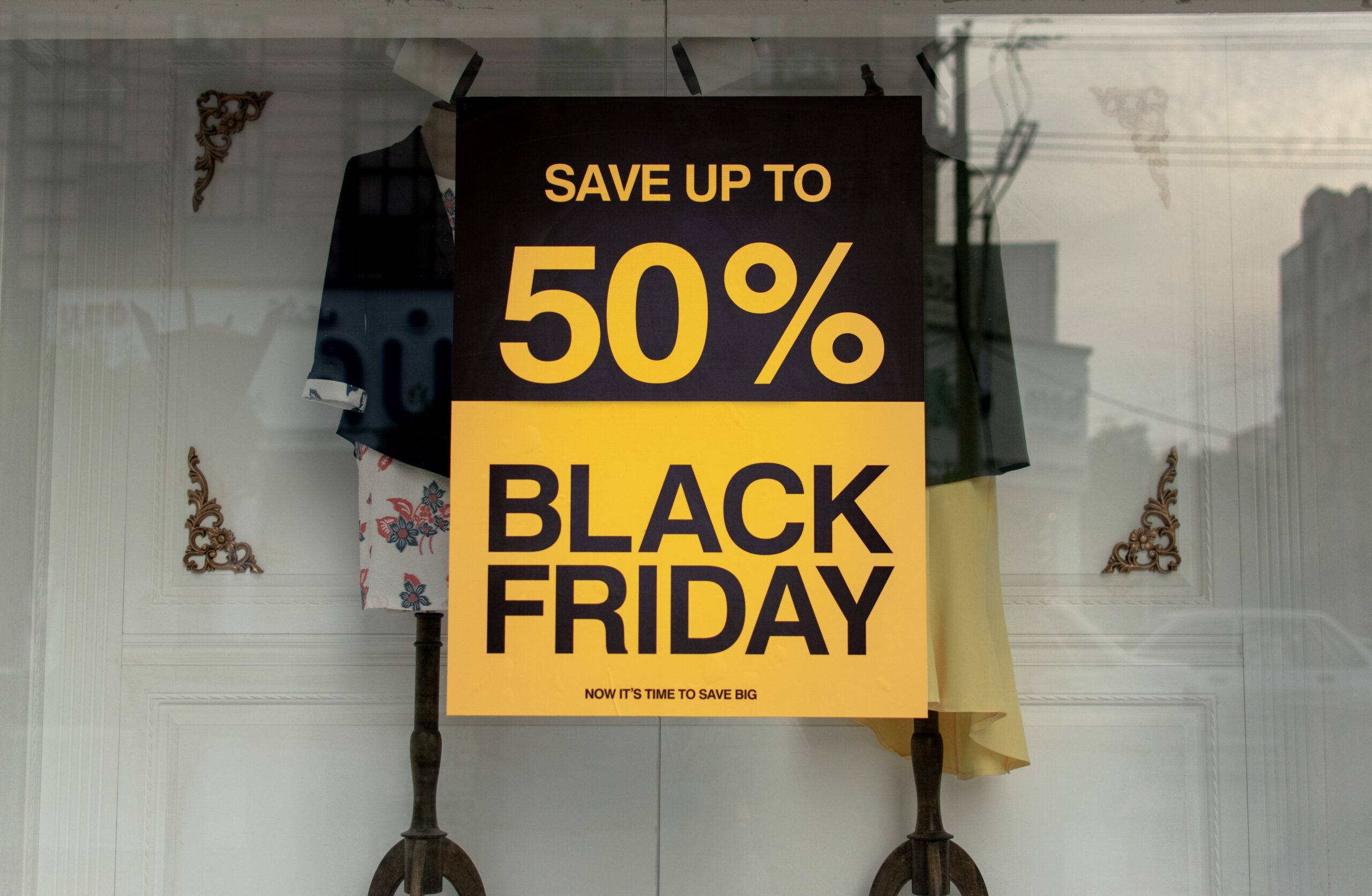 Real-time data for Monday, Tuesday and Wednesday morning reveals consumers are taking advantage of the Black Week deals as sales rises by 37% compared to last year
Klarna, a global leader in the generational shift away from credit cards, has released data revealing that Black Week shopping has increased by a third compared to last year as consumers hunt for cost-saving deals.
Compared to last year's Black Week, at this midpoint sales have increased by 37%, with Wednesday being the busiest day so far with a 59% increase. This suggests that the current economic situation is influencing consumer behaviour as shoppers are keen to find deals that could help them save in the long run.
According to data from Pricerunner, the price comparison site which Klarna acquired earlier this year and recently integrated into its own shopping app, the most searched-for products are iPads, air fryers and AirPods.
According to live sales data from Klarna, across 26,000 retailers in the UK:
The product category showing the biggest change in sales compared to a normal day are leisure, sport and hobbies.
Generation X (42-57) have been the biggest bargain hunters, showing the highest increase in purchases compared to a normal day, and accounted for 26% of this week's sales so far.
The North East, Wales, and Northern Ireland are the regions with the highest increases in sales during Black Week compared to last year.
A survey of Klarna consumers found that almost three-quarters (73%) of consumers are trying to make a larger share of holiday gift purchases during the Black Friday and Cyber Monday sales period this year.
This Black Week follows the launch of Klarna's new unbiased search and compare tool, which compares prices across thousands of retailers to help consumers find what they love for less. The search and compare tool provides consumers with a credible alternative to Google or Amazon as a starting point for their online shopping journeys and builds on last year's acquisition of PriceRunner, Klarna's largest acquisition to date.
Data tables
Overall sales
| | |
| --- | --- |
| | Increase compared to last year |
| Monday | 42% |
| Tuesday | 26% |
| Wednesday morning | 59% |
| Overall Mon – Weds | 37% |
Product categories increasing the most in popularity compared to a normal day
| | |
| --- | --- |
| 1. | Leisure, Sport & Hobby |
| 2. | Health & Beauty |
| 3. | Jewellery & Accessories |
Image courtesy of Unsplash.
Share this story