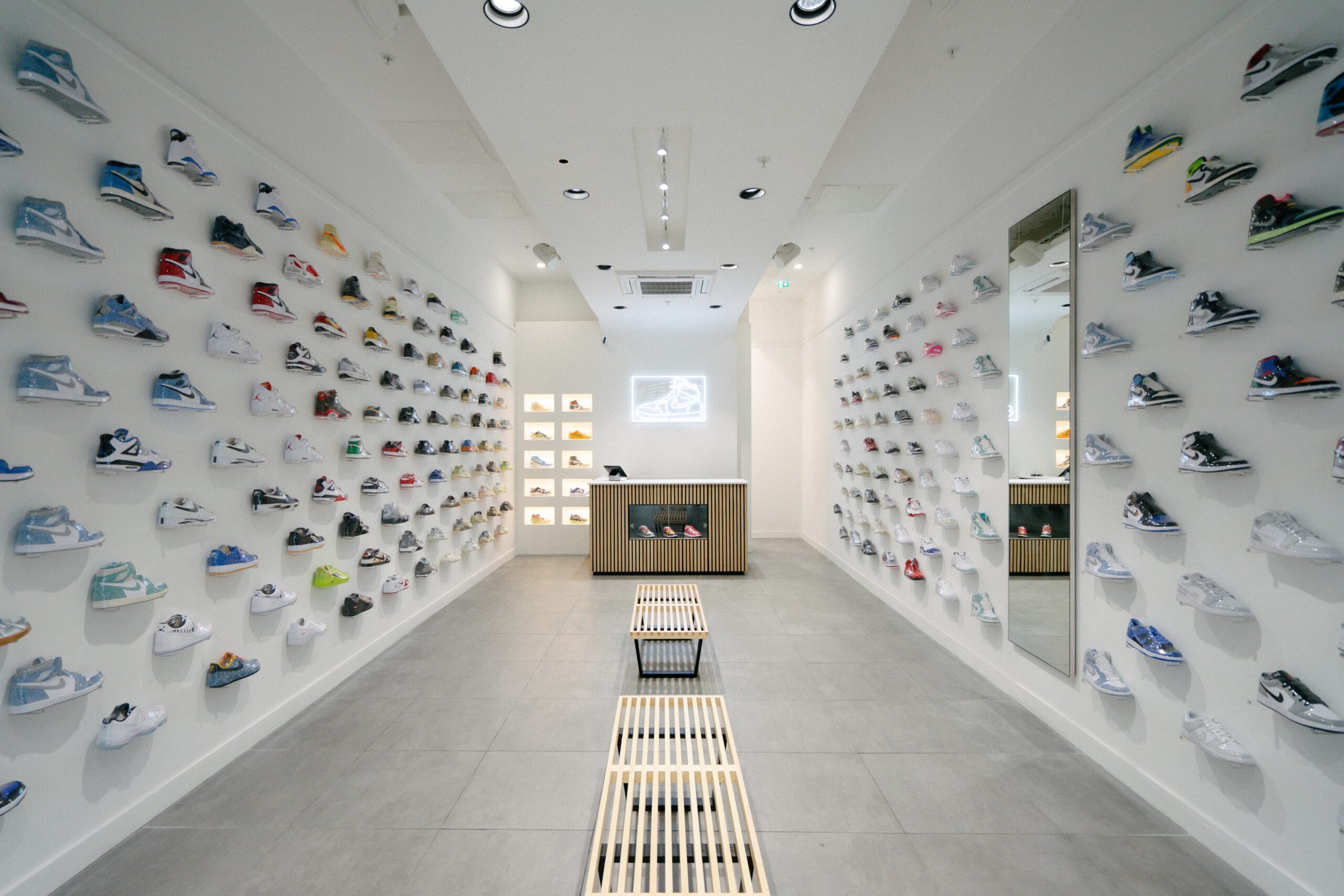 The luxury streetwear retailer, which specialises in rare and exclusive sneakers, will occupy the 1,662 sq ft Unit 5 space on New Cannon Street at Manchester Arndale
Kick Game's move to the football loving city is the latest in the retailer's UK expansion plans following store openings in London, Birmingham, and Leeds
Manchester Arndale is delighted to announce that luxury streetwear retailer Kick Game will be moving into a 1,662 sq ft space at the centre in December 2021.
The London-based retailer was founded by sneaker enthusiast brothers Rob and David Franks in 2013 and has become a destination-retailer which stocks rate and sold-out trainers and streetwear from brands.
Kick Game has capitalised on the rising demand for limited edition sneakers and streetwear and is targeting sales of £50m by the end of 2022. The retailer has a strong online presence with nearly 50,000 YouTube subscribers to its channel which regularly hosts well-known sneakerheads from the world of music and fashion.
However, Kick Game is keen to increase its presence on the UK high street and Manchester Arndale will be the fifth new store it has opened in the past 12 months, after recently arriving at Leeds Trinity Shopping Centre and Birmingham's Bullring & Grand Central, and is planning for further stores across the UK over the next two years.
Scott Linard, Portfolio Director at M&G Real Estate, said: "We want to ensure that Manchester Arndale continues to retain its status as the home of leading fashion brands in the region so that it remains an exciting place for all of our customers to visit. The arrival of an ambitious retailer such as Kick Game helps strengthens our position as the premier shopping destination in the North West, especially after recent lettings to a number of other popular high-end fashion brands.
"We are looking forward to working with Kick Game on its exciting plans for its opening in December, and the new store further increases our tenant mix ahead of the busy Christmas trading period. In the coming weeks we hope to share more exciting news about other new occupiers as we continue to make Manchester Arndale home for a diverse set of retailers alongside leisure and lifestyle operators, supported by a wide-ranging food and beverage offer."
Robert Franks, co-founder and COO of Kick Game, said: "Manchester is a hugely diverse city – with people from all walks of life, with different cultures and backgrounds. But one thing that unites them is a mutual love of streetwear and sneaker culture. Kick Game is thrilled to become a hub for the community of sneaker lovers in Manchester, and we can't wait to meet you all."
Manchester Arndale is one of the UK's largest city centre shopping malls, welcoming over 42 million visitors in an average year. It boasts an impressive line-up of more than 200 shops and restaurants, including international, national, and local brands.
Time Retail Partners and Metis Real Estate are Manchester Arndale's retained letting agent.