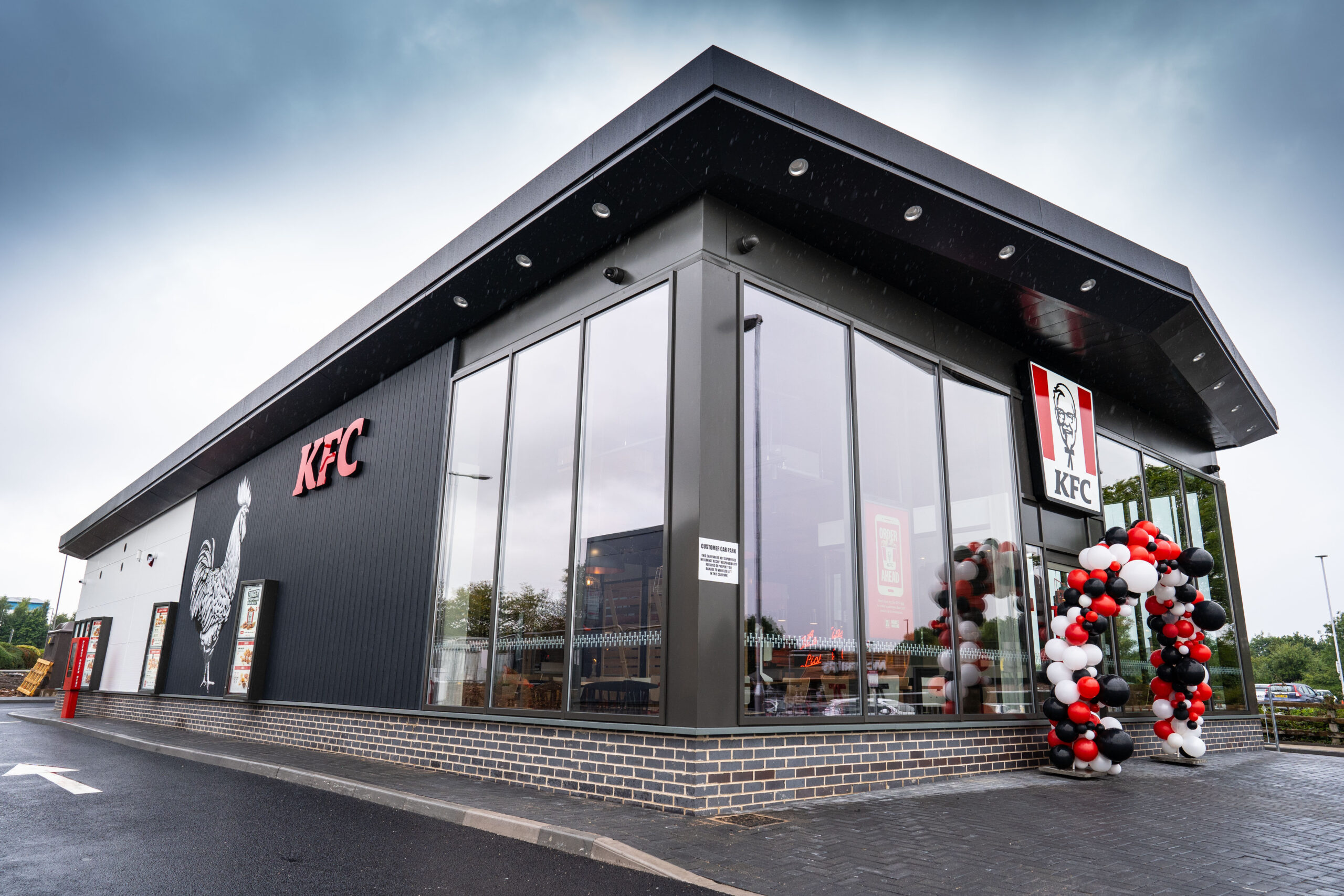 KFC is celebrating hitting the 1,000th restaurant milestone meaning more investment for local communities and people across the UK & Ireland
The Finger Lickin' Good restaurant chain opened 160 new restaurants nationwide in the last five years, with a further 300 expected to open over the next five  
KFC has seen a five-year transformation journey to becoming a thriving, vibrant and connected brand with 1,000 restaurants in 2022
KFC is celebrating a new milestone after opening its 1,000th restaurant during the first quarter of the year. The nation's favourite fried chicken restaurant is now serving and supporting more local communities than ever before in the UK & Ireland.
Despite a challenging two years for the hospitality sector, KFC has been committed to reviving the UK high-street. Utilising a growth in sales largely down to increased demand for delivery, KFC has opened 160 new restaurants nationwide in the last five years, with a further 50 expected this year and another 300 over the next five years.
The brand now employs over 27,000 team members in the UK & Ireland with a potential of 1,500 new job opportunities set to be created across 2022.
The journey to 1,000 restaurants has been underpinned by a solid business strategy over the past five years, focusing on estate and growth of sales, backed up by a brand transformation to attract a new audience through cultural relevance and bold communications, increasing demand and sales. Business growth has been supported by greater investment in people and skills, with over 15,000 team members trained in 2021 and nearly 1,100 young people having now joined apprenticeship programme
KFC's transformation has also been fuelled by the power of its unique franchise model. The brand's 33 different franchisees, many of which are family run businesses, have managed to maintain growth despite the unique set of challenges they have faced over the last two years – making KFC in the UK and Ireland one of the fastest growing markets outside of China and the US.
Aside from a wider geographical spread reaching more people via delivery, the role KFC plays in the wider economy through job creation, regeneration and operating a responsible business has been an important factor underpinning its success. 2021 saw KFC UK & Ireland bolster its responsibility credentials across environment, chicken welfare, and social purpose, further cementing its position as the nation's favourite fried chicken restaurant in the local communities it serves.
Daniel Gardner – Acquisition & Estates Director, KFC UK&I said: "We've always been bold in our ambition to grow our restaurant estate across the UK & Ireland to bring finger lickin' chicken to towns and cities across the country – and have been working flat out to reframe the brand to attract new audiences. The past few years have been exceptionally difficult for the hospitality sector and high streets up and down the country so we're extremely proud to be able to say we're open and serving fans in 1,000 restaurants at this critical moment in KFC's growth trajectory. 
Every new KFC will bring with it a range of local investments – in jobs and training, as well as a commitment to work alongside local partners to make a real difference in every community through our work with The KFC Foundation's local charity partners."
Integral to the fried chicken experts' community impact is the KFC Foundation, which has also been monumental in KFC's journey to 1,000 restaurants. Over the past few years, the KFC Foundation has helped young people in local communities across the UK and Ireland through serving over £6.55 million in community grants and donations to grassroots organisations, which has helped to champion thousands of young people to build a positive future and improve their chances to gain meaningful employment. In the past year alone, the KFC Foundation has supported nearly 2,000 young people and paid over £125,000 in community grants.