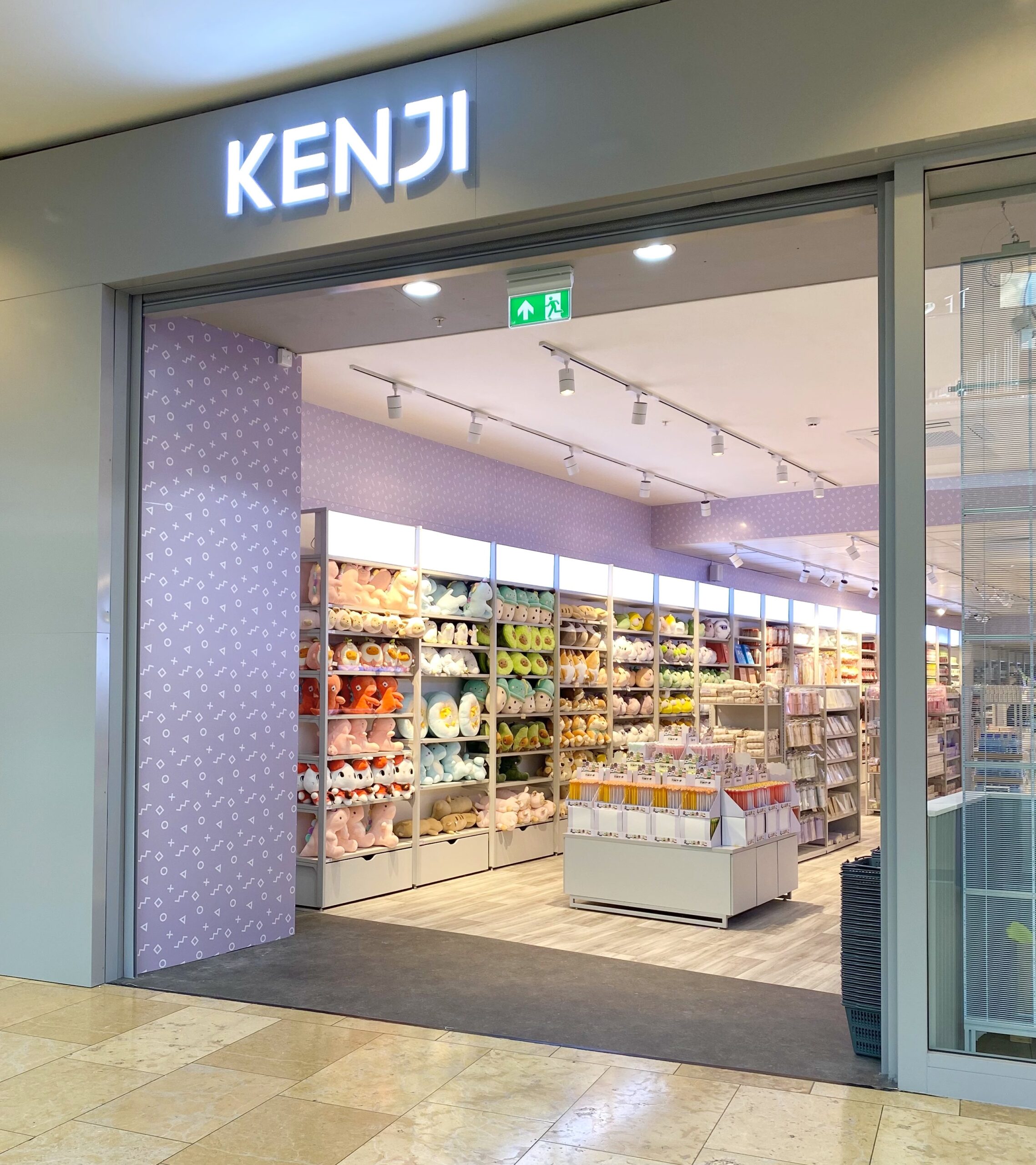 Hammerson has announced that KENJI, the East-Asian inspired homeware and stationery brand, has opened its debut location in the West Midlands at the Bullring.
Located on the Bullring's middle level, the 3,250 sq ft West Midlands flagship showcases KENJI's full range of eclectic homeware, collectable plushies and kawaii stationery ranges, alongside the brand's extensive selection of East-Asian snacks and confectionary.
Coinciding with the launch of its debut location in the West Midlands, KENJI has also unveiled its app, KENJILand. The immersive virtual experience enables users to interact with a digital community and experience an array of virtual worlds. Interactive displays, KENJILand game merchandise, and a seamless connection with social media sharing are all part of the brand's blending of offline and online.
Toby Tait, Director Asset Management at Hammerson, said: "The fact that KENJI has decided to open its West Midlands flagship at Bullring is testament to the strength and popularity of the destination, and the work we've done to make the Bullring Estate as attractive and engaging for consumers as possible. We are happy to see KENJI open ahead of the festive period and are sure the brand will trade exceptionally well during this time."
Stacey Lynch, Head of Operations at KENJI, said: "Experiencing significant growth in the last 24 months, our Bullring location is KENJI's fifth concept store in the last two years. This particular opening is a huge moment in time for the brand and positioned in the heart of the UK's second city, the Bullring was the obvious choice for our regional West Midlands flagship."
Share this story