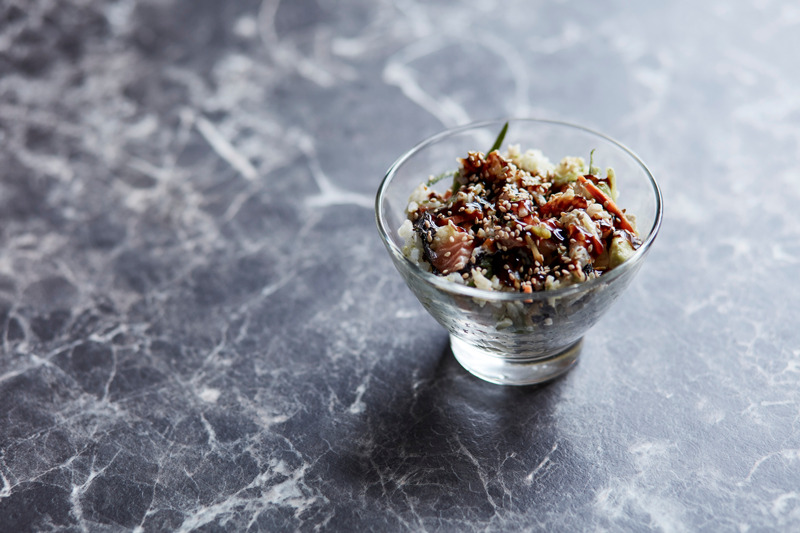 KellyDeli, parent company of Asian food brand Sushi Daily, has helped more than 10,000 malnourished children in India, thanks to its fundraising for charity Action Against Hunger.
Products such as Forgotten Ends and Veggie Goodness, where a donation is made for each sale, have raised a grand total of nearly £400,000 for Action Against Hunger to date.
KellyDeli, which has a long-held commitment to combating food waste, hunger and climate change, first partnered with the international hunger charity in October 2020 to help fight child malnutrition.
The company has pledged to support United Nations Sustainability Goal 2: Zero Hunger and KellyDeli hopes to reach its fundraising target of £850,000 for Action Against Hunger by 2026.
This September, a team from KellyDeli visited the Gujarat state of India to see how its fundraising initiative is changing lives through Action Against Hunger's Project Vruddhi programme.
During the trip to several districts in the state, including Sabarkantha and Bhavnagar, KellyDeli team members met members of Action Against Hunger's team in India as well as healthcare professionals, representatives from local community partners, and mothers and children who are benefiting from the projects.
The aim of the visit was for KellyDeli staff to see first-hand the challenges remote communities face when trying to access healthcare and nutrition services. The Project Vruddhiinitiative is on target to reach more than 540,000 children under six and 400,000 women.
KellyDeli's corporate responsibility manager Celine Ricord said: "The trip enabled us to better understand the many challenges faced by the Project Vruddhi team such as floods and cultural beliefs, and their determination to reach and support remote tribes all around Gujarat.
"The Project Vruddhi team select and train local 'block coordinators' – originally from the tribal communities they are responsible for – so they speak the dialect and understand the cultural barriers to change.
"We were able to hear from young mums, who did not know who to turn to when their children were ill because of severe malnutrition and how the team saved their children's lives and regularly checked on them to provide useful advice on breastfeeding or weaning. Their work is absolutely amazing, thanks to this programme, more children's lives will be saved."
Executive director of Action Against Hunger UK Jean-Michel Grand said: "Around the world, 2.3 million children under the age of five die every year because they don't have the food they need to keep them healthy.
"In just six weeks, Action Against Hunger is able to get a malnourished child back on the path to recovery and educate families on nutrition and good hygiene practices to ensure their children stay healthy."
Vinay Iyer, Chief Executive of Action Against Hunger in India said: "It was wonderful to host KellyDeli to show them the positive impact their fundraising has on families who have experienced life-threatening hunger. KellyDeli's commitment to tackling hunger through the Project Vruddhi is invaluable to so many lives; we can't wait for the partnership to continue to blossom."
KellyDeli employees have also been embracing the charity partnership, raising funds by running the London Marathon and organising many other events.
Annabel Brimacombe, Marketing Manager, KellyDeli said: "I'll never forget meeting a 28-year-old mum of four in the tribal community in Poshina. Despite dealing with hardships such as seeing her child malnourished, she was so warm and positive while she took care of her family. It was humbling to meet a strong woman surviving in a tough environment and embodying life's most important values. I'm so glad that KellyDeli has been able to support a project that is making a real difference to the health and welfare of families facing hunger related challenges."
The Global Network Against Food Crises, founded by the UN World Food Programme and the European Commission shows levels of hunger worldwide are at a record high.
The 2022 Global Report on Food Crises indicates close to 193 million people are acutely food insecure and in need of urgent assistance across 53 countries and territories.
This represents an increase of nearly 40 million people compared to the previous high reached in 2020.
Share this story