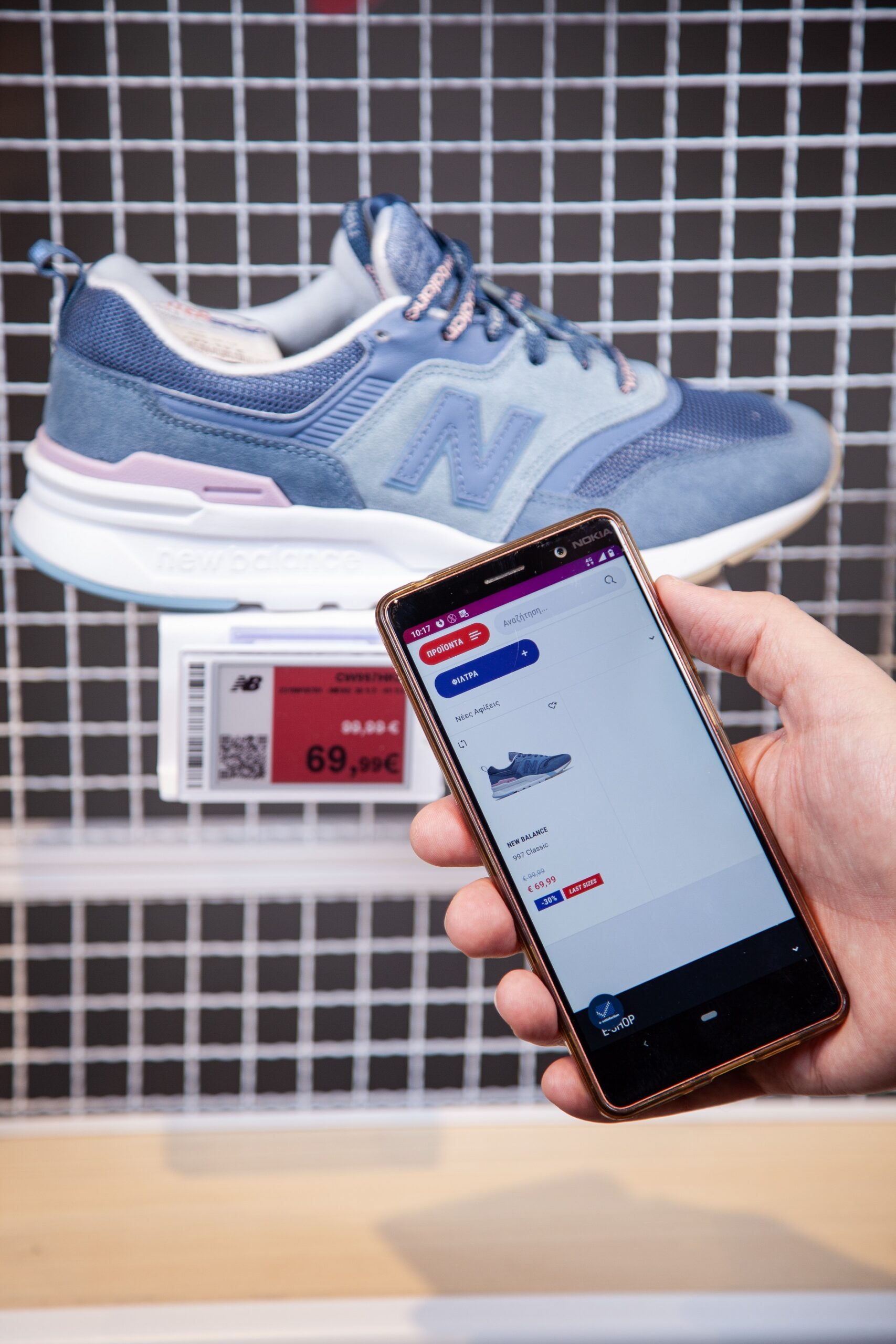 INTERSPORT, an international sports retailer, has improved customer experience as well as the efficiency of in-store operations using a solution from Pricer, the world's most reliable provider of ESLs (Electronic Shelf Labels).
Founded in 1968, INTERSPORT, with retail sales of €11.9billion in 2019, now has more than 6,000 affiliated stores in 57 countries, including UK & Ireland where it operates 131 outlets, Europe, Australia and China.  Each INTERSPORT store is independently owned and run, so it can offer the best advice, guidance and value for its products and services with an understanding of the local customer and community in mind.
INTERSPORT recognised that manual in-store pricing was becoming a time-consuming task for its employees, with markdowns on goods, such as footwear and trainers, applied manually and often during busy sales periods.  This not only led to inefficient price management, but it took store associates off the shop floor and away from serving customers, as Aggelos Stefanou, IT Manager at INTERSPORT Greece, Cyprus and Balkans, explained:
"The huge amount of hours spent only on changing the prices, with everything from checking the prices, printing the paper labels and putting everything up in the right place was a big issue for us.  We realised that the employees could spend their time better serving our customers and doing other in-store tasks."
For INTERSPORT, price changes are driven by different factors, such as discounting periods, like Black Friday or seasonal sales, as well as online pricing, digital marketing initiatives and competitors' campaigns.  It wanted to be able to synchronise in-store prices with online activity, allowing it to quickly react and actively manage pricing strategies, while reducing pricing errors or inconsistencies.
The modern ESL solution from Pricer, which delivered around 1,000 SmartTAG HD per store, now provides instant price changes, with pricing now automatically managed in seconds on a daily basis.  This not only ensures accuracy and consistency of prices across its sales channels, but it also frees up store associates' time so that they could focus on value-added tasks, serving customers and enhancing the in-store experience for shoppers; it estimates that every store saves one month of shop staff's working hours per year thanks to the solution.
The ESLs are also enhancing the experience at the shelf-edge, as they feature a QR code which benefits both store staff and customers.  Scanning the code, store associates have real-time visibility of stock, allowing them quickly see what inventory is available and in which size, while shoppers can benefit from endless aisle capabilities, using the QR code to find out more information about the product on display, or place an order should the size or model they are looking for be sold out in store.
Stefanou added: "For stores like INTERSPORT – and the whole retail industry – price management is extremely critical. Today, we perform price controls every morning before the opening to ensure that the prices are up to date. At the same time, we now never have pricing mistakes."
Duncan Potter, CMO at Pricer, commented: "By digitalising its shelf-edge, INTERSPORT has not only been able to make its pricing more dynamic and accurate, it has also unlocked the value from its store associates, by diverting their efforts into customer-focused activities that improve experience and increase conversions.  The ESLs have given INTERSPORT a future-proof and scalable solution that will enable them to continue to improve in-aisle experiences, while improving the efficiency of in-store operations."