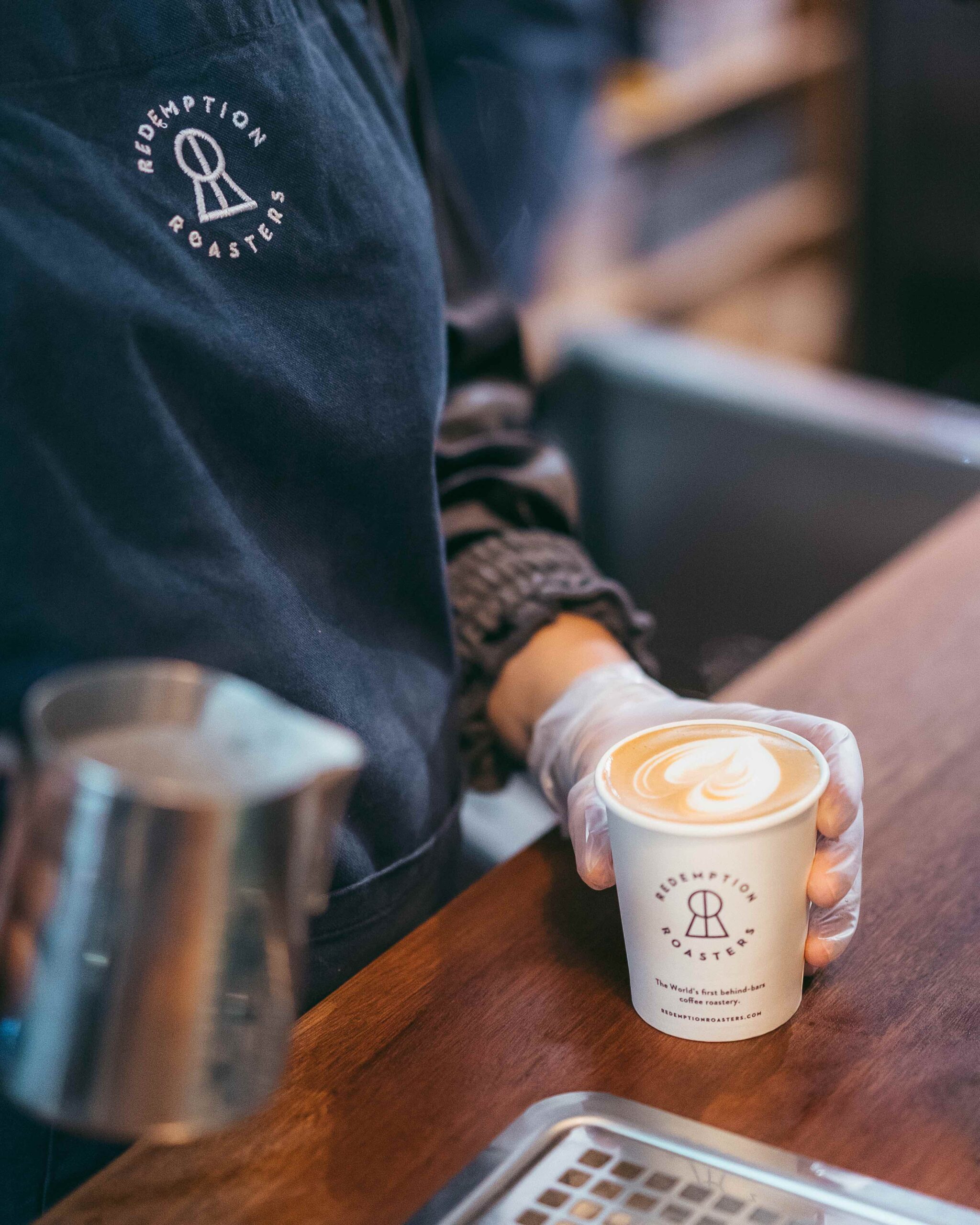 The Mercers' Company has announced that two independent F&B brands have selected the Mercers' estate for their debut locations in central London. The world's first prison-based coffee company, Redemption Roasters, has signed for its first location in the West End, whilst authentic Italian gelato brand Badiani, has officially opened its doors to their first central London store.
Built on a mission to up-skill and reduce prisoner re-offending, Redemption Roasters has selected 40 Drury Lane, Covent Garden, for its latest London location and will bring its ethical speciality coffee to the West End for the first time. Using coffee to change lives, the brand runs barista training academies across eight prisons, and its industrial-scale roastery sits within the walls of HMP the Mount, Hemel Hempstead. Redemption Roasters' store managers are true coffee connoisseurs and curate the offering based on the products available at any one time, ensuring a unique experience from store to store.
Bringing its high-quality Italian gelato to central London for the first time, Badiani has now opened its doors at 2 Mercer Walk and offers its full range of gelato in a cone, gelato cups, compostable gelato boxes and gelato cakes, alongside a selection of traditional sweet crêpes. As with all the brands' current destinations across London, Badiani's latest store design is bold and unique, centered around the colour yellow, comprising 56 covers where visitors can enjoy the brand's signature flavours.
Ted Rosner, Co-Founder, Redemption Roasters, commented: "It has been proven that prisoners are 50% more likely to re-offend if they leave prison without skills and employment, whilst only 17% of ex-offenders manage to get a job within a year of release. As part of our goal to help previous offenders successfully reintegrate into society, we train them in professional roastery and barista skills. On release, we help our graduates find work, either in our own coffee shops, or within our network. It is imperative to work with like-minded people who believe in our mission, and the Mercers' Company's impressive history of philanthropy, paired with their high-quality property portfolio makes for the ideal opportunity. We can't wait to bring Redemption Roasters to the West End for the first time."
Massimo Franchi, CEO of Badiani, added: "We have been wanting to expand our presence into central London for some time and have been on the hunt for the right location. Positioned within the heart of the iconic Covent Garden, Mercer Walk offers everything we need and more and we are proud to offer a fun and experiential gelato experience to our new neighbourhood."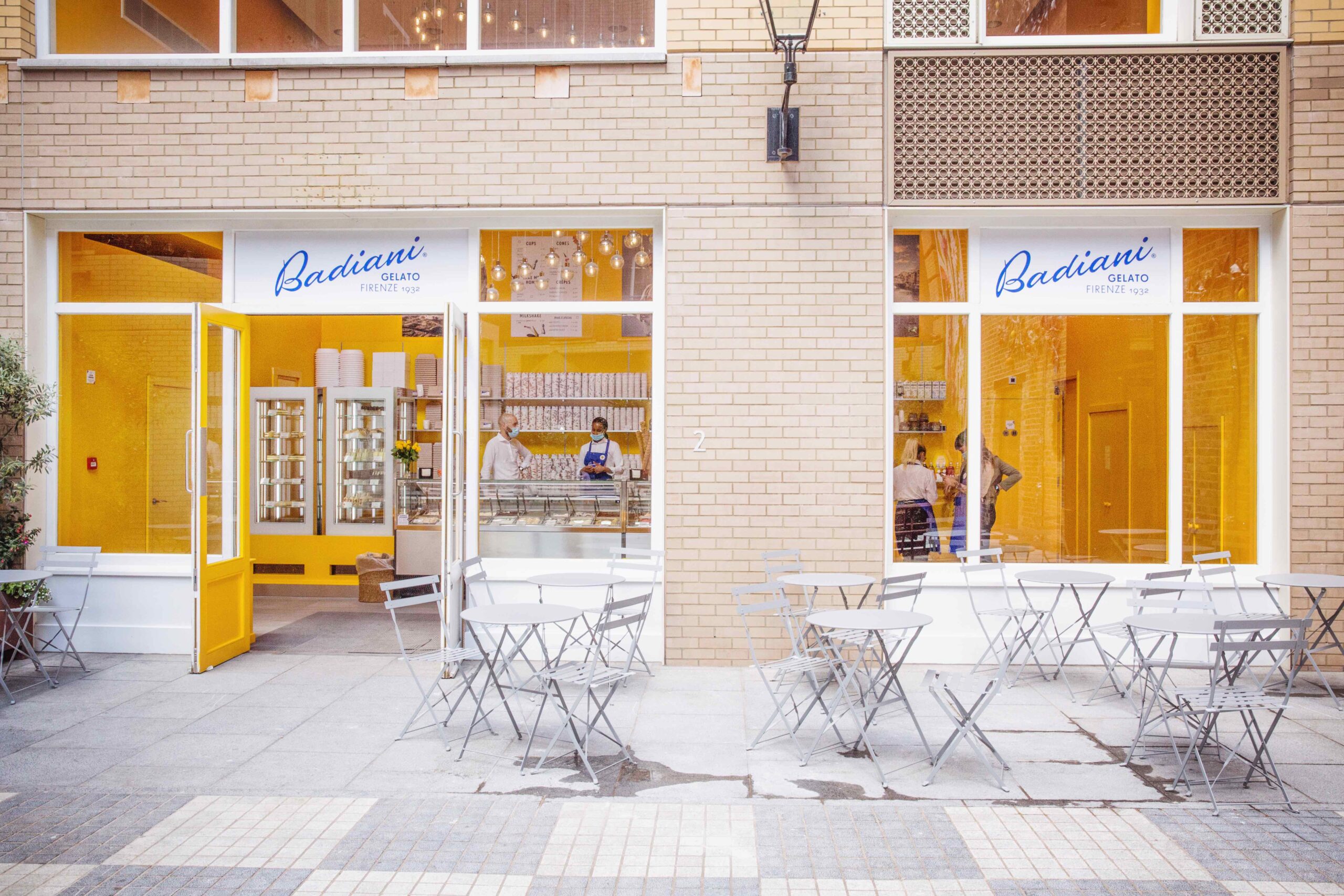 Simon Taylor, Property Director at the Mercers' Company, added: "We constantly strive to create a real point of difference within our portfolio, offering firm favourites alongside unique concepts in order to curate a distinctive line-up among our streets. Redemption Roasters' admirable mission married with their high-quality products, and Badiani's authentic and innovative offering both make for brilliant additions to our portfolio, and we are honoured that they have selected their locations with us for their first sites in the West End."
Hanover Green acted on behalf of the Mercers' Company, Etch represented Redemption Roasters and Chiara Ciroldi represented Badiani.