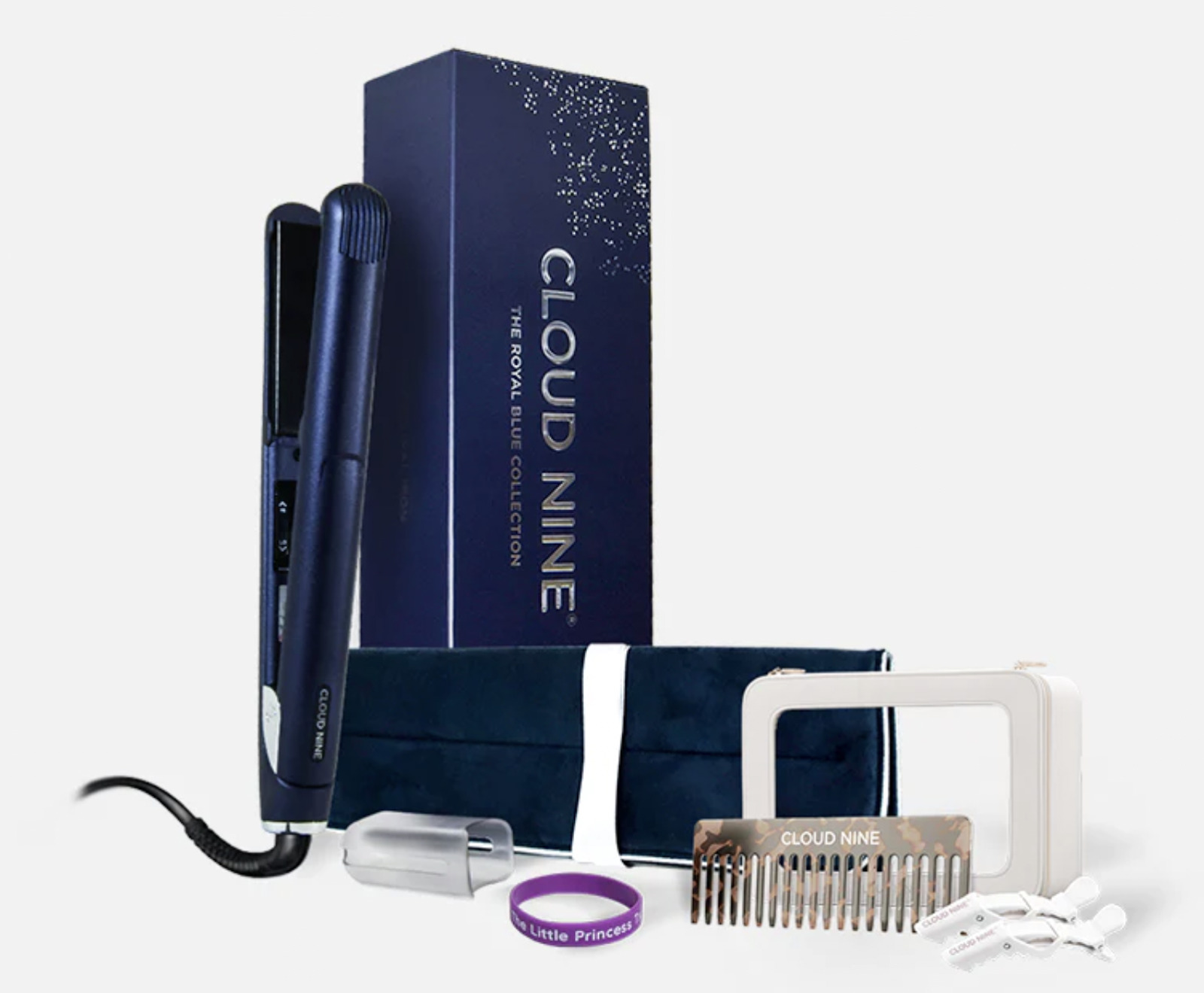 Hair and beauty brand CLOUD NINE has announced the launch of The Blue Collection in partnership with The Little Princess Trust charity.
This collaboration forms part of the brand's Power of Good campaign and arrives during Childhood Cancer Awareness Month.
The Little Princess Trust is a charity which provides free, real hair wigs and support to children and their families through childhood hair loss. The Little Princess Trust makes around 2,000 free wigs every year with a service available for all genders up to the age of 24.
The limited-edition collection comes in a beautiful, Royal Blue colourway with the option to personalise; a velvet style case and a little thank you keepsake from The Little Princess Trust.
Available in both Original and Wide Iron options to suit all hair types, the products feature kinder to hair technology, including variable temperature control and mineral-infused plates. For every Blue Collection iron sold, £10 will be donated to The Little Princess Trust.
CLOUD NINE will also be providing a series of posts with inspirational tips on how to style new shorter looks using The Blue Collection.
Martin Rae, CEO at CLOUD NINE, said: "The Power of Good campaign aims to raise awareness of the positive and life-changing impact a hair donation can make to a child's life."
"We are proud to be helping to raise vital funds for The Little Princess Trust through our new partnership. The money raised will provide real hair wigs to children and young people who have experienced hair loss and fund vital research into all childhood cancers."
Phil Brace, CEO at The Little Princess Trust, said: "We are so grateful to CLOUD NINE for this fantastic support, which will help the charity provide free wigs to children and young people that really need them. It costs around £550 to make and supply each of the 2,000 wigs we will provide this year. Plus, there is a great reliance on our funding within the childhood cancer research community. The money which this campaign will raise will make a real difference to children and young people with cancer."
To find out more about The Blue Collection, visit https://www.cloudninehair.com/pages/the-blue-collection
Share this story