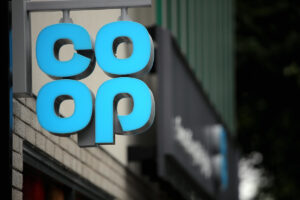 Grocery Girls are set to host a series of summer events designed to educate, inspire and empower talent in the grocery sector.
Grocery Girls is a not-for-profit organisation launched by Jo Whitfield, Co-op Retail CEO, in 2018 with the aim of inspiring more women to join the industry and to set their sights for leadership.
Running between 16 – 25 June, the sessions provide a unique opportunity to meet industry leaders, influencers and authors to share stories and knowledge.
The summer sessions include: a Q&A with the Grocery Girls Steering Group; a wellness workshop with Odyssea Yoga Studios; and Cate Sevilla will be joining to discuss her book "How to Work Without Losing Your Mind" – drawing on lessons learnt during a career at some of the world's largest tech and media companies including Google; BuzzFeed and Microsoft.
Sessions continue with the S&E Consultancy sharing their story about unlocking the key to work life balance through job sharing; a careers workshop with Squiggly Careers and, a conversation with Joanna Allen, CEO, Graze.
Jo Whitfield, Co-op Retail CEO, said: "Throughout the pandemic we saw how co-operation and collaboration was key to overcoming the unprecedented challenges we faced, and we have also seen many opportunities which have been created across different workplaces and industries which match the diversity and needs of today's society. Our exciting sessions over the coming weeks will continue our work to grow an effective network which inspires, enables and empowers talent in the grocery sector."
Tickets are limited and are available by visiting: #GGFest: Summer Series – The Grocery Girls (grocerygirlsuk.com)