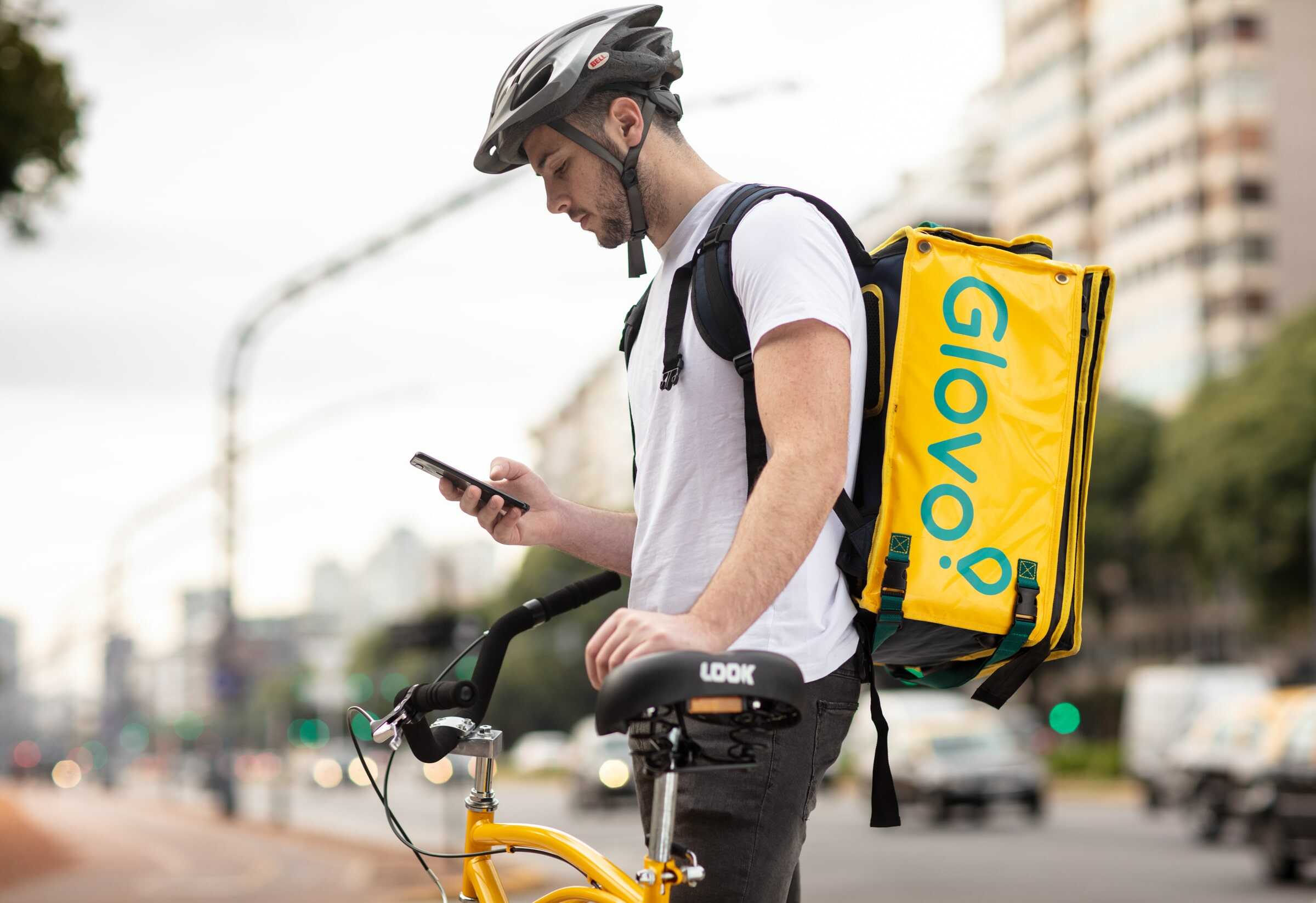 Through the Glovo Access program Glovo has delivered over 2 million meals to vulnerable people, and over 480,000 orders with a social purpose
Glovo Access has contributed to saving over 935 tonnes of food waste across all 25 countries where Glovo operates
In 2022, Glovo opened two food redistribution centres in Madrid and Barcelona to support vulnerable people in their local communities
Glovo, a pioneering multi-category app, has delivered over 2 million meals on behalf of a mix of NGOs, city councils, charitable foundations and social enterprises. More than 480,000 orders were delivered to people and families in need, elderly and disabled persons as well as NGOs. In total, this has led to a saving of over 935 tonnes of food waste so far. The initiative is now also being supported by two food redistribution centres that Glovo opened this year in Barcelona and Madrid. Glovo has supplied food to nearly 800 families since the launch of both centres in January  – among them more than 300 children and young adults under the age of 16.
Glovo is running this initiative in a strategic alliance with Fundación Altius, a non-for-profit that allocates food donations as well as food surplus from Glovo's partner restaurants and stores to those in need. Fundación Altius also cooperates with partners such as Amazon Fresh, Supercor (El Corte Inglés), Lidl, and Maison Kayser who supply food surplus for the food redistribution centres. In addition to managing contributions from local NGOs and Fundación Altius, the SDCs are also participating in managing food waste at Glovo's local Micro-Fulfillment Centres (MFCs), supermarkets closed to the public.
"We have provided free access to logistics for food surplus donations and worked closely with NGOs since 2019. Especially during the holiday season, we want to give people in need access to food. At the same time, Glovo Access helps us double down on our commitment to preventing  food waste since most of our social projects involve managing food surplus from our Micro-Fulfillment Centres or from our partners," says Sébastien Pellion, Head of Impact & Sustainability, Glovo.
"Through our social impact work, Glovo is playing an integral role in the food value chain in cities, and these centrally located distribution hubs allow us to fulfil our goal to help NGOs solve logistical challenges. Our long-term vision is to remove 'hunger lines' by digitising food distribution – we gather the food surplus, create food boxes for the most vulnerable, and our couriers deliver them straight to their door."
Pablo Aledo, Director of 1 Kilo de Ayuda at Fundación Altius, added: "In the current environment, established cooperations between NGOs and companies that are committed to improving civil society are essential to achieving high-impact results. The development of innovative processes allows us to improve our management capabilities and optimise our response capacity to the needs of the beneficiaries – in this case, food support programs for families in situations of social vulnerability."
Following its centres in Barcelona and Madrid, Glovo is looking to bring the initiative to several other countries where it operates. This initiative is part of the  Glovo Access program, Glovo's last-mile logistics service for good. By opening-up its technology to NGOs and local governments, Glovo makes it faster and easier for essential goods, including surplus food and meals, to be accessible to everyone.
As well as embodying the company's vision to generate a positive impact in society, the food wastage saved by the initiative is also a major contributor to Glovo's sustainability commitment to cut emissions by more than 42% by 2030.
Share this story