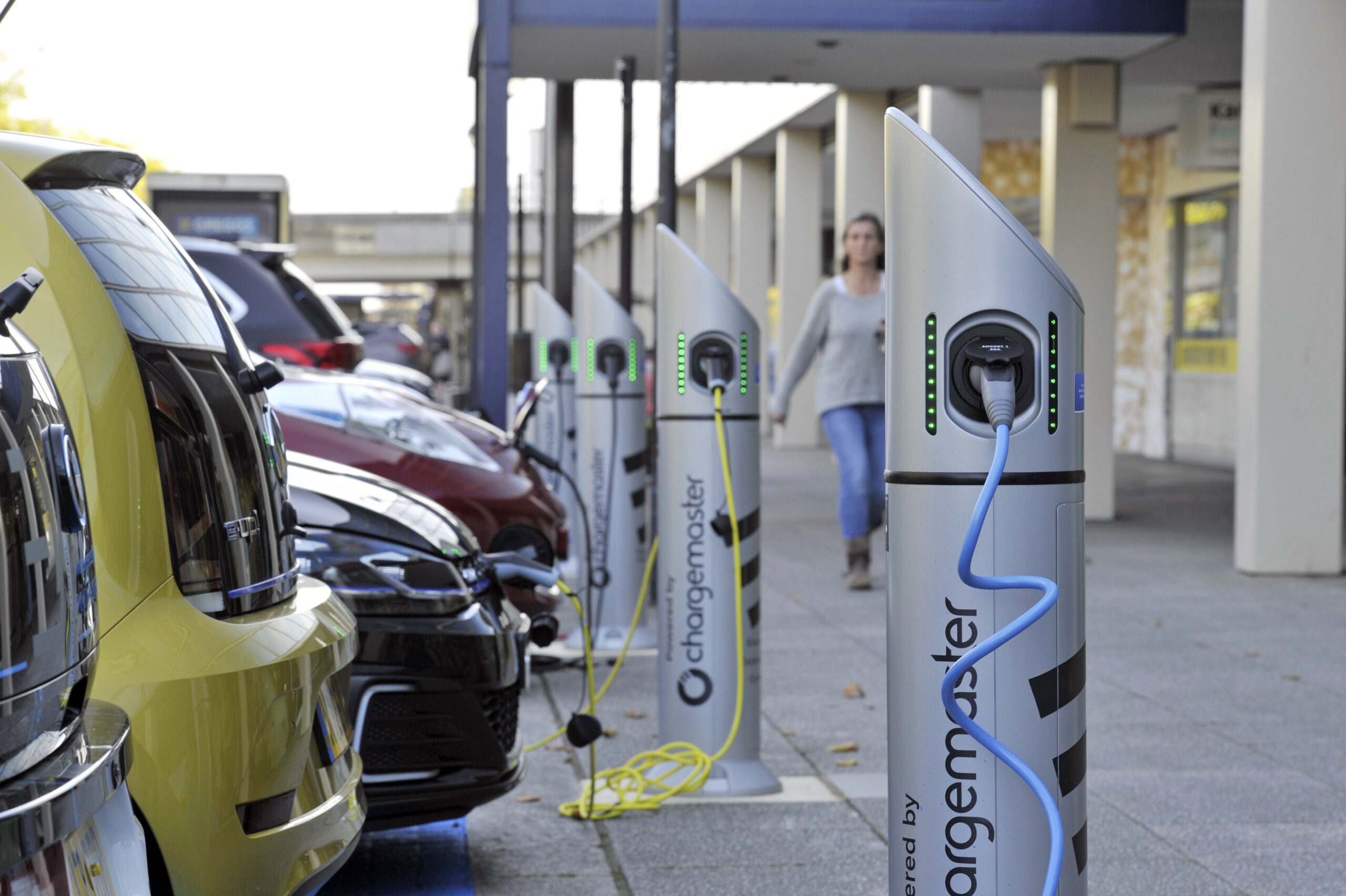 Photo credit: Adrian Brooks/Imagewise.
CACI, the consumer and location intelligence specialist, has revealed the potential volume of additional footfall that retail and leisure destinations can expect if they implement electric vehicle (EV) charging points now.  According to their recent survey, 68% of people who intend to own an EV will visit retailers and businesses more frequently if they provide the right charging facilities.
Bolstered by Governmental legislation banning the sale of new petrol and diesel cars by 2030, and greater environmentally conscious public sentiment, EV purchases continue to grow rapidly (up 180% in 2020 and up 76% in 2021 in the UK*).
The survey also found that:
48% of existing EV owners – itself an ever-growing number – have engaged with charging infrastructure at a public car park
33% have charged their EV at a supermarket
42% said their next car would be an EV, and nearly two-thirds (27%) expect to purchase an EV in the next two years
By 2025, most major manufacturers expect to have over 50% of models as EV
In a new market, with no blueprint to guide strategy or action, CACI's research provides a strong indication of why businesses need to act now to maximise their footfall potential from the growth in EV adoption. CACI's research highlights that EV offerings will influence the way shoppers behave as they expect retail locations to meet their electrification needs.
Commenting on the research, James Debenham, Principal Consultant at CACI said: "We know that by 2030 sales of new ICE cars will cease in the UK and EVs will be the future. However, what our data reveals is just how important it is to get ahead of the market on charging infrastructure.  As organisations start to strategise beyond the pandemic, delivering appropriate EV infrastructure now will allow them to reap enormous rewards in the long term. What's more, businesses that take the extra step to invest in educating drivers and make owning an EV easier, will benefit twofold in the evolution of transportation."
"That said, the findings do not mean a nationwide roll out is right… yet. Organisations need to build their EV infrastructure in accordance with the data. It is crucial that they understand consumer and environmental data that show current perceptions, intentions, opportunities and barriers to EV uptake in their local market. This fundamental insight will ultimately put them in the driving seat for the inevitable EV evolution."
2021 was described as the most successful year in history for electric vehicle uptake with Tesla's Model 3 becoming the UK's second best-selling new car. Unsurprisingly, the growth of the EV market is expected to accelerate further in 2022, with the likes of Bentley launching five electric models in the next five years. By 2025 most major manufacturers expect to have over 50% of models as EV. The acceleration made by automobile giants, coupled with growing numbers of electric-only garages, demonstrates the progress made within the industry. What we need to see next, are retailers and businesses picking up speed and supporting this new direction. Now is not the time to take the foot off the pedal.