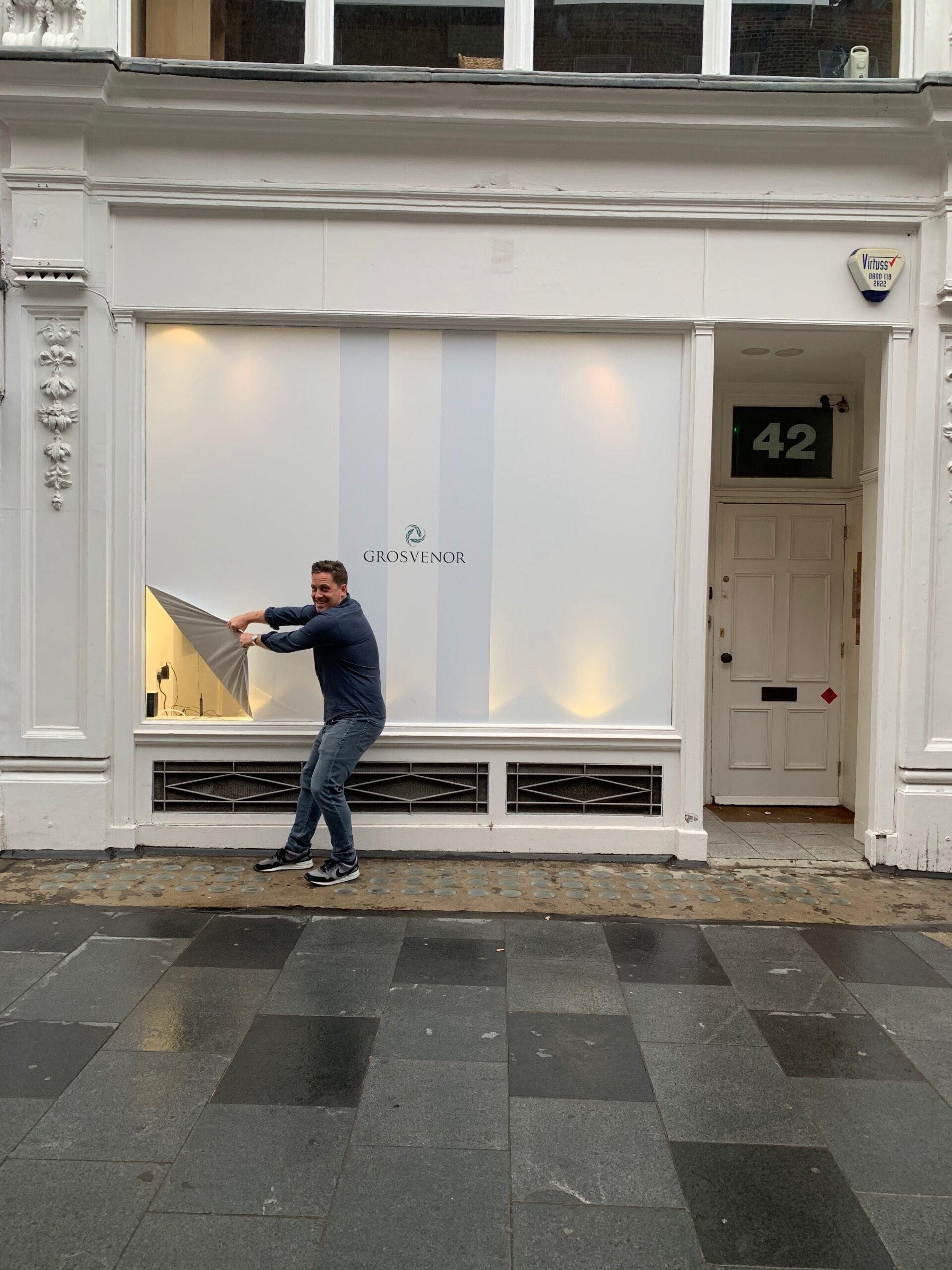 Sook, the pay-by-the-hour adaptable space provider, has opened a second site on South Molton Street, and extended its partnership with central London landlord Grosvenor by three years.
Sook initially partnered with Grosvenor in 2020, opening 42 South Molton Street to provide an affordable, flexible and digitally-connected space for any brand or business to access. Sook's concept enabled arts exhibitions, events, and retail to operate in the same space during 2020 and 2021. It also hosted essential services during the pandemic, doubling up as a COVID-19 vaccination station.
Sook champions entrepreneurs and small businesses and believes that shareable space is the way forward to save our high streets. Its spaces offer multi-purpose solutions to communities and the option to turn a prime retail space into anything a brand needs. This could be an exhibition space, a gym studio, a florist, or a retail outlet.
Sustainability is a priority for Sook. Its spaces feature reusable furniture and fittings, such as shelving and rails, that can all be configured to suit the brand's needs. The spaces also have wall-to-wall digital screens onto which branding, and content can be activated, which removes the waste produced by traditional branded displays. This model allows Sook to cut the carbon produced by a traditional fit out by 30%.
Joanna Lea, Retail Director, Grosvenor, commented: "Allowing flexible access and a constant rotation of independent business and community initiatives, Sook offered an innovative solution for our portfolio, helping to activate South Molton Street during an unprecedented time for retail.
With our long tradition of supporting entrepreneurs in Mayfair, and strong occupier demand returning to the area, Sook allows us to open up space to exciting new brands and bring new customers to South Molton Street.
We are excited to see how two spaces on the same street can create their own identity and occupier mix."
John Hoyle, CEO and Founder of Sook, added: "This is a brilliant endorsement of how the Sook model works on the high street. It has been a pleasure to work with Grosvenor so far and we are excited to see what local brands can bring to the South Molton Street community in the future. Flexible retail spaces provide a great way for landlords to encourage diversity on high streets. As well as opening stores in London, the Sook spaces across the country will help service different communities and create dynamic and exciting high streets across the UK."
Sook currently has seven stores open, with four in London, as well as in Edinburgh, Gateshead, and Cambridge. The business is planning a further nine store openings this year, as well as its first international location.
Setting up a Sook space is both easy and simple. It provides an online design tool and 'digital wallpaper' so brands can design their spaces at the click of a button, from any location. Its data-driven insights can help customers make an informed decision about the best times to open, ensuring brands are only selling when their customers are present.
The new Sook space is now open and can be found at 10 Molton Street, London, W1K 5QJ. For more information about Sook or to find out how you can book a Sook space, please visit www.sook.space.