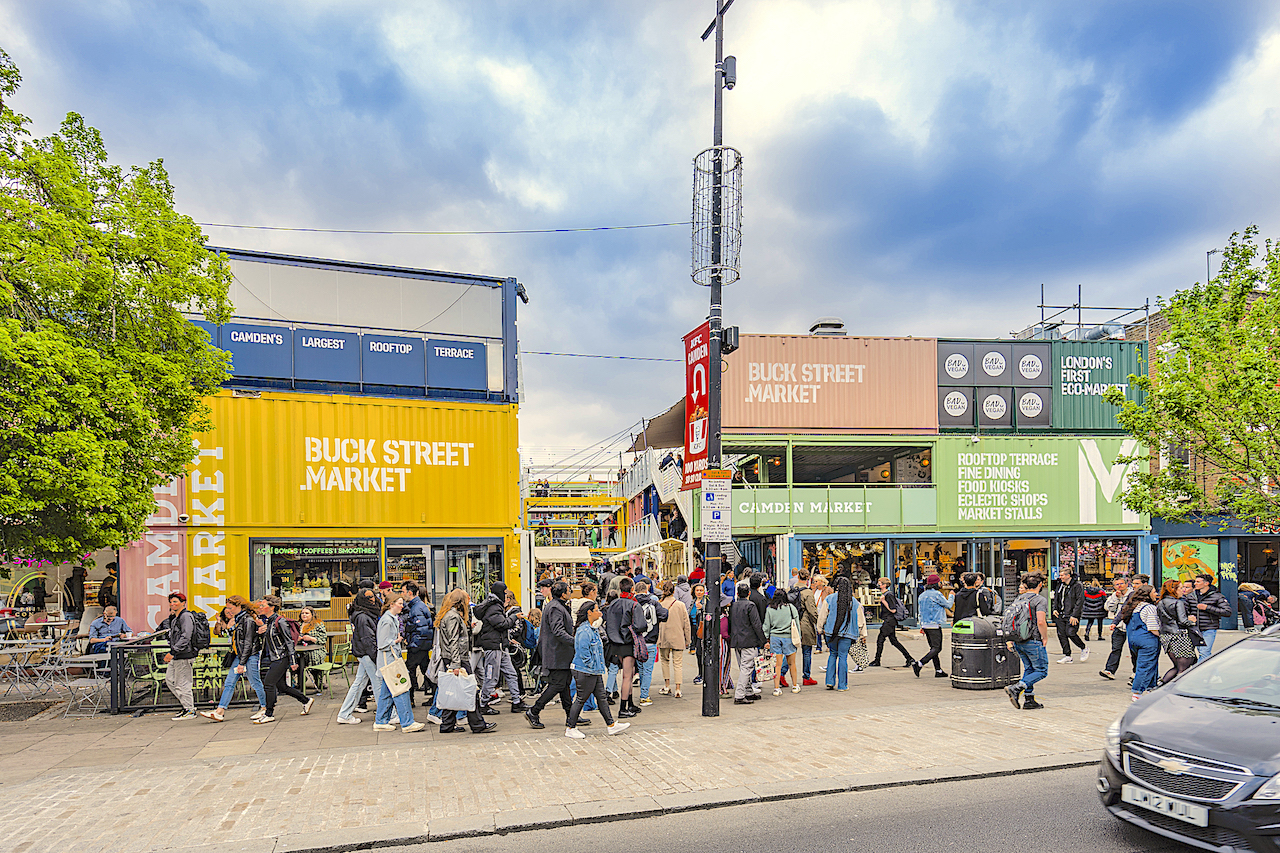 LabTech, owner of the world-famous Camden Market, has announced the opening of three new culinary traders at Camden's Buck Street Market, the UK's first dedicated market for the conscious consumer.
Leading the trio of new openings is a 40-cover unit for gourmet burger specialists Stack & Dome. The brand's debut Buck Street Market location offers handmade, dry-aged beef burgers, topped with premium additions like confit garlic aioli, with sides of mac and cheese or loaded fries.
­­­Omer Kamal, Founder of Stack & Dome, said: "We are delighted to have opened our first physical space at Buck Street Market, and to be contributing to the great food line-up. Stack and Dome is about quality burgers and perfecting one of the most loved items on any menu. That's why we have a limited menu, and that's how we can guarantee every burger and every side we make is memorable and delicious."
Joining Stack & Dome is South American eatery Taste of Venezuela. Operating via delivery across the UK and Europe since 2018, the brand now provides a range of authentic Venezuelan dishes at their new Camden location. Completing the trio of new market operators is Indian street food traders Frankies,who are now offering their tried and tested tandoori concept, with a variety of meat and vegan options.
Commenting on the trio of F&B openings LabTech's Commercial Director, Maggie Milosavljevic, said: "Buck Street Market prides itself on offering something different for Camden's visitors, which includes our collection of exciting food concepts. Stack & Dome, Taste of Venezuela, and Frankies all add something unique to the Buck Street Market ecosystem, and that of Camden more widely. We're so proud to manage a destination that can give opportunities to these brilliant hospitality entrepreneurs."
This news follows the opening of eight other F&B and retail brands at Buck Street Market earlier this year, as well as the recent launch of Camden Coffee Roastery at LabTech's Hawley Wharf. The 1,600 sq ft space boasts a 10-metre-long wall that houses global coffee varieties, a selection of domestic and commercial brewing and serving kits, and a stylistic coffee silos.
Share this story