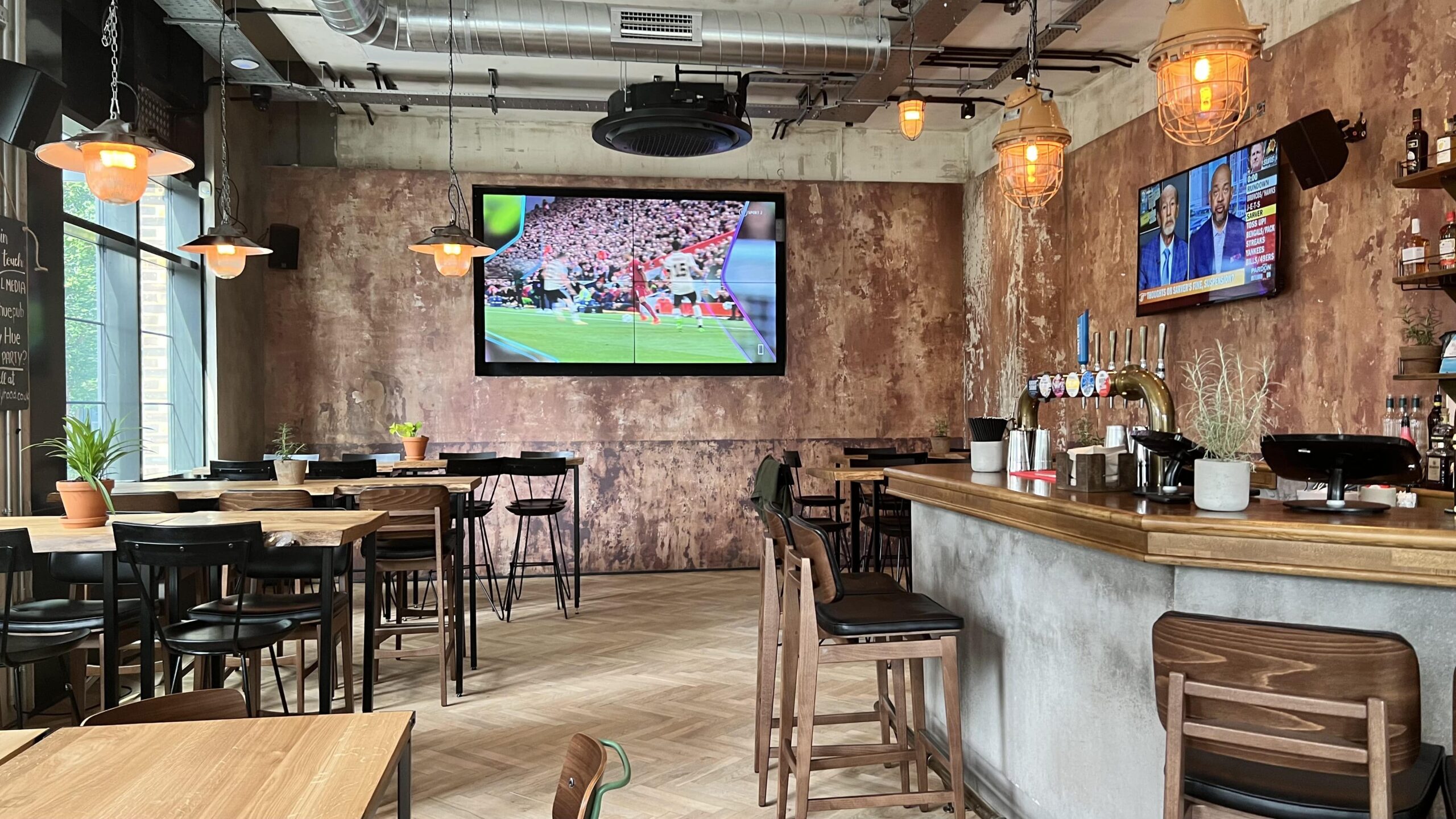 Lendlease has announced the opening of The Rosy Hue at Elephant Park, a neighbourhood pub from south London group Livelyhood. It is joined by Mexican fusion restaurant and bar, Cheeky Chicos, and Korean-Japanese restaurant Kokoro, with all three having launched on the destination's lifestyle hub, Ash Avenue.
The Rosy Hue takes its name from the rosy-cheeked patrons of 'Penny Gaffs', a type of theatre Elephant & Castle was once famous for. The new Elephant Park pub offers bottomless brunches and Sunday roasts, in a traditional pub setting. The 3,100 sq ft unit has a heated covered terrace for external drinking and dining, with space for up to 150 seated pub-goers.
Cheeky Chicos Elephant Park is the brand's fourth venue, a 1,900 sq ft restaurant that caters to 75 diners internally, with outdoor space for up to 20 guests. Their menu blends Mexican-inspired food including tacos, quesadillas, and nachos, with a signature selection of cocktails such as Margaritas and Frozen Pina Coladas.
Kokoro, the Korean-Japanese eatery, has opened between Cheeky Chicos and neighbourhood pizza restaurant Four Hundred Rabbits on Ash Avenue. It serves a combination of homemade sushi and hot food, including soups, noodles, and poke bowls. All food is cooked on the 1,000 sq ft premises, promising high-quality cuisine and fast service.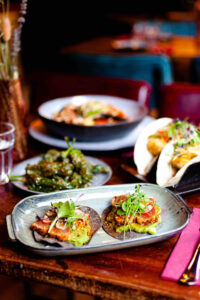 Guy Thomas, Head of Place Assets at Lendlease, said: "Our plan for the ground plane at Elephant Park has always been to bring a new High Street to Elephant and Castle and The Rosy Hue, Cheeky Chicos and Kokoro are helping us create that through the offering a traditional pub together with a blend of other operators which are relevant to our community and beyond. Community-focused venues as well as affordable and varied food is essential to Elephant & Castle, so we are thrilled to see these three brands integrate with the established offer."
Sarah Wall, owner of Livelyhood, said: "We are so excited to open the doors to our eighth South London pub,and bring a little of our trademark Livelyhood charm to a new area. Elephant & Castle is such a diverse and historic location, and it's important to us that The Rosy Hue reflects tradition in a modern way, in-keeping with the regenerative character of its Elephant Park setting."
Dan Edgar, Kasparas Azbainis, and Ray Cornwell, Co-Founders of Cheeky Chicos, said: "We are hugely excited to have opened in Elephant Park, and introduce Cheeky Chicos' lively energy to an already buzzing location. We are proud to be part of the area and its community."
Rak Park, CEO at Kokoro, said: "The new Elephant Park eatery is the beginning of a new chapter for Kokoro, we are so pleased to have put down roots in Elephant & Castle, and open our very first central London location."
Share this story