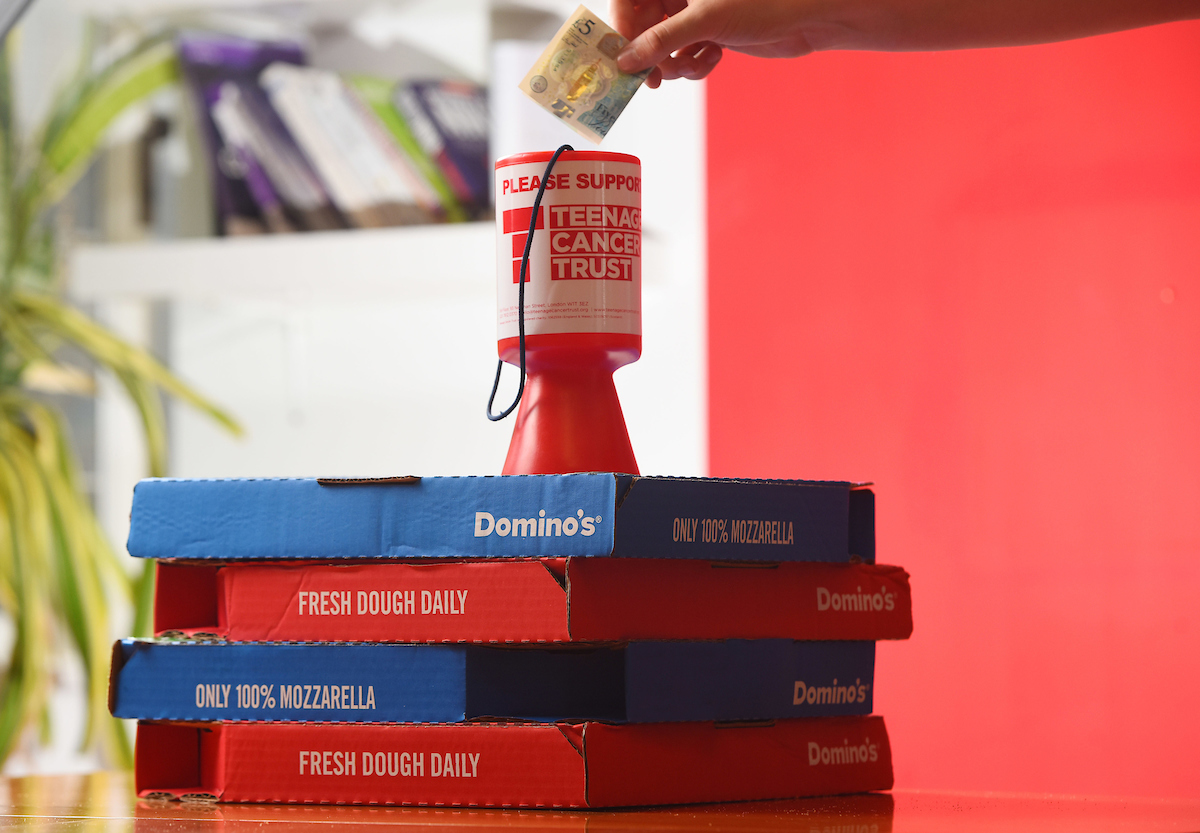 Donations from pizza makers, colleagues and customers have helped fund 25,000 days of specialist nursing care for young people with cancer
Domino's is proud to be in the 7th year of its partnership with Teenage Cancer Trust
Domino's has announced it has raised over £6 million for its official charity partner, Teenage Cancer Trust. Donations throughout its seven-year partnership with the charity have helped fund 25,000 days of specialist nursing care – which along with incredible medical care, support young people with the social and emotional impact of cancer.
Domino's incredible customers also get involved – rounding-up on their pizza orders via Pennies – the micro-donation charity and fund-raising partner of Domino's since 2010. In fact, every 10 minutes, generous Domino's customers give enough online and through the app to fund an hour of tailored emotional support for a young person with cancer via a Teenage Cancer Trust Youth Support Coordinator.
Domino's is sponsoring this year's Find Your Sense of Tumour event this weekend (Friday 28th – Sunday 30th), for young people who have had cancer. The event's aim is to connect those who have been through a similar experience, build confidence, try new things and have fun. The over 18s event at Yarnfield Park in Staffordshire has a varied schedule, with talks from inspirational people, workshops, activities and entertainment in the evening. Since COVID, this event has only become more and more vital to help build peer support. Domino's will also be putting on a pizza party for the young people to enjoy on Friday night, so they can come together and open up over a slice or two.
Clive West for Domino's Pizza Group said: "We're incredibly grateful to everyone who has contributed so much to the fundraising efforts, from our in-store colleagues to our franchisees through to our customers. We're so excited to sponsor this year's Find Your Sense of Tumour event, and help support the charity even further."
Teenage Cancer Trust solely relies on donations to fund its vital work. For more information on how to support them and find out more please visit www.teenagecancertrust.org
For more information on how to get involved visit https://corporate.dominos.co.uk/pennies-become-pounds
Share this story