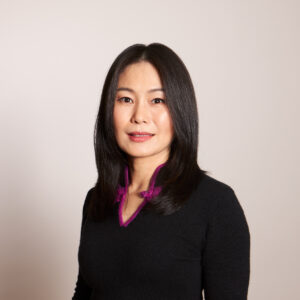 By Annabella Yang, VP of Digital Retail, Mobiquity
Online retail has been booming during the COVID-19 pandemic, as customers that have been forced to stay home due to the pandemic haven't been able to access their favourite shops in store. As the lockdown restrictions lift, retail footfall in the UK is increasing as the physical shopping experience returns for customers across the country.
At the moment, the main challenge for retailers therefore surrounds how to manage evolving customer demands when it comes to the seamless retail customer experience. Some customers, enthused by their experience of e-commerce during lockdown, are now online-only, and will continue to shop online in the future – using digital solutions such as mobile applications and e-commerce platforms for their retail needs. On the other hand, many customers are embracing the return of physical stores with open arms. Across the UK, customers have returned to high streets and a sense of normality, albeit with continued social distancing and COVID-19 safety measures in place.
In order to maintain and win both sets of customers emerging from lockdown, many traditional retailers need to embrace a well-integrated omnichannel retail strategy – bridging the physical in-store experience with a seamless digital sales journey for online customers. So, what areas do traditional retailers need to look at first to ensure they can retain and grow customers?
Improving the retail customer experience across online and offline channels
By maximising customer access across online and offline channels, retailers can ensure that all customers are catered for. Different customers will have competing priorities when it comes to the retail customer experience, and by scaling a seamless experience across channels, retailers can ensure they don't lose customers in this journey.
One method retailers can look at in order to remain flexible to changes in customer behaviour is switching the primary sales channel from the physical, in-store experience to an online, e-commerce channel as the primary sales tool combined with a supplementary, in-store experience.
Making online as fun as in-store shopping
In addition, customers will naturally compare the online and offline experiences, and in turn expect a certain level of convenience, personalisation and fun across both channels. By improving the online and offline sales channels, retailers can ensure that the customer journey is seamless and fun for all customers. This could be achieved by utilising innovative retail technology such as QR codes, AR and VR, retailers. This will enable the retail customer experience to retain a human touchpoint along the customer journey from the physical to the digital, capturing existing customers and generating new ones through an omnichannel strategy.
An agile approach to logistics and stock management 
A final area of improvement for retailers is logistics and stock management. Retailers need to ensure in-store and e-commerce inventory is integrated, as this can minimise loss of sales caused by stock shortages as well as delivery costs. For example, whether products can be shipped from the warehouse or shop to customers or delivered to stores for collection.
Overall, a seamless omnichannel experience is now a necessity for retailers who wish to thrive in a post-COVID-19 world. As customer behaviour and expectations continue to change, retailers that embrace an omnichannel strategy will be the companies that can anticipate and meet new customer needs, and thrive in the future.