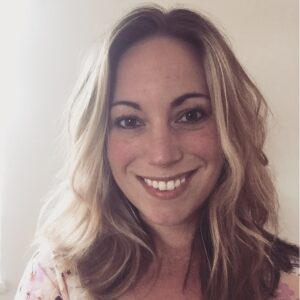 By Carly Thomas, Senior Director at Digital River
The global ecommerce market is expected to continue to grow in 2021, illustrating that there is a strong a market for cross-border ecommerce. This trend is fueled by online shoppers willing to purchase goods outside of their country's borders, so long as the process is smooth, and reliable. Every brand has the potential to be a part of this ecommerce growth providing they have a direct-to-consumer, cross-border strategy in place.
Determine a strategy that works for you, and your customer
As the COVID-19 pandemic brought much of the economy to a halt in early 2020, cross-border ecommerce proved to be a bright spot compared to the growing uncertainty in other industries. In fact, the second quarter of 2020 saw double-digit growth as the initial logistics challenges were resolved.
The pandemic not only highlighted the resiliency of cross-border ecommerce in the face of disruptions, but it also demonstrated B2C brands need to have a mature multi-channel strategy to support that cross-border strategy. This approach should feature an emphasis on a direct-to-consumer (D2C) channel to avoid an overreliance on brick-and-mortar or third-party retailers.
With global ecommerce sales growing, B2C brands can't afford to not have a strong D2C strategy, with a cross-border D2C channel being the best defence against future retail disruption.
Think Local, Act Global
Localisation is key when it comes to delivering a successful cross-border ecommerce strategy. A localised approach to processing can increase the number of successful transactions, but there are several crucial elements that need to be taken into consideration.
First, speak to the buyer in their own language and address cultural complexities. This will require you to update your product imagery and the copy on your website to engage local audiences.
Next, offer local currencies. Shoppers expect to pay for purchases in their local currency. It is becoming increasingly common for websites to include both the local currency as well as additional major world currencies. Consumers are more comfortable and likely to make a purchase when they see a product in a currency, they are familiar with. They also expect to make purchases with their preferred payment method.
Consumer behaviour and the method they use to complete transactions can vary greatly from region to region and the payments space continues to expand with Buy Now, Pay Later offerings growing in popularity. Often it is expected that payment options use local networks, customers can use their own banks and new mobile methods are available to carry out the transaction.
Compliance is Key
Brands selling cross-border will also need to become expert on local tax laws, compliance and import/export regulations. It is crucial for sellers to have a deep knowledge of local regulations to account for even the slightest variances. Failure to understand the nuances in local regulations could result in serious financial penalties and bad publicity.
Another key consideration when setting up your strategy is data protection. Be aware that many countries have adopted their own data protection regulations and these regulations are constantly evolving.
Finally, be transparent. Let the customer know what their total cost will be for the purchase so there are no surprises or hidden fees. Displaying all applicable taxes, duties, and shipping costs at checkout will help you gain your customers' trust and loyalty to return for future purchases.
Whilst cross-border ecommerce does come with some risks, the benefits can massively outweigh these. Brands that take on a cross-border strategy can develop and grow internationally, without needing physical stores in far-flung geographies. Customers then have the opportunity to purchase global brands from the comfort of their own homes, with a truly localised experience. It's a win-win for everyone.