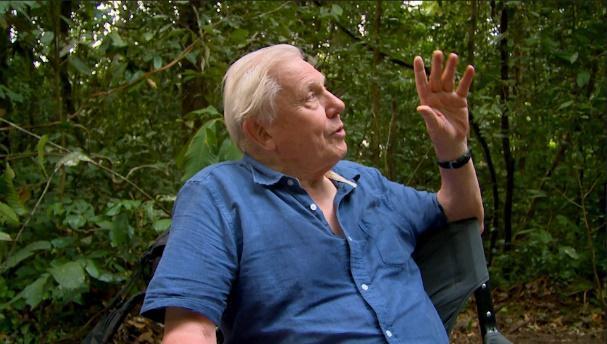 Visitors can completely immerse themselves in a Natural History documentary featuring flying dinosaurs and hummingbirds between November 29th– December 4th at Westfield White City
From Tuesday 29th November – Sunday 4th December, members of the public can experience the evolution of flight first hand by exploring a free and exciting pop-up located at the heart of Westfield in White City, West London.
Visitors will come face to face with flying dinosaurs, hummingbirds and butterflies for the first time in this immersive experience as they're transported to the canopies in the clouds. While showcasing an innovative new Virtual Reality documentary narrated by David Attenborough, Conquest of the Skies VR, the installation will also feature an immersive projection of a Special Cut of the film, exclusively for visitors to experience.
The free experience allows visitors to interact with these flying creatures in Augmented Reality. By holding up their phones and scanning a QR code to open Meta Spark filters, visitors can marvel at the speed and scale of dinosaurs and hummingbirds, and learn more about the magical evolution of flight.
Visitors can also fully immerse themselves in VR, viewing Conquest of the Skies with Meta Quest 2 headsets. Through mesmerising technology, visitors can experience amazing, new perspectives from the Atrium of Westfield in White City, West London.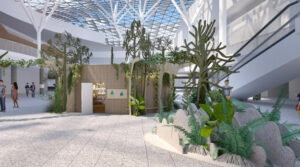 Alchemy Immersive and Meta Immersive Learning are launching this event, as their latest VR series, David Attenborough's Conquest of the Skies, co-produced with Atlantic Productions and Meta, is released on Meta Quest TV. Over three episodes, audiences will learn how insects, reptiles and birds unshackled themselves from the grips of gravity and took to the skies, with natural history legend, David Attenborough, as their guide.  This new VR series is a follow-up to Atlantic Productions' award-winning landmark television series and IMAX film, Conquest of the Skies (2015).
Charlotte Fletcher – Activation Creative Assistant, Alchemy Immersive, said, "With this activation, we wanted to use immersive technologies to bring to life the magic of Conquest of the Skies. Through the power of VR and AR, people will be able to meet and interact with flying creatures, such as a Quetzalcoatlus, in the middle of Westfield! With the set design, we have worked to immerse members of the public so that we are enhancing these learnings from David Attenborough, who reminds us of the possibilities for connection and transformation for people, systems and planet."
Lewis Ball – Director, Alchemy Immersive said, "Conquest of Skies is a story of transcendence and evolution that humbles you in the presence of these ancient pioneers of the heavens. The sense of being in that space and in that moment with these creatures could only be achieved through the power of immersive technologies – and now with this optimised cut of the series, viewers get to share the experience with others. It's truly a unique presentation of a natural history documentary and one that will leave a lasting impression on viewers."
Anthony Geffen – CEO, Atlantic Productions, said, "We are delighted that the stories, insights and incredible footage from Conquest of the Skies' has been extended and transformed into the immersive space. Working in partnership with Alchemy and Meta, this series will continue to entertain international audiences as it educates them about the origins of flight and the species who have adapted to the laws of gravity to conquer the skies."
Share this story