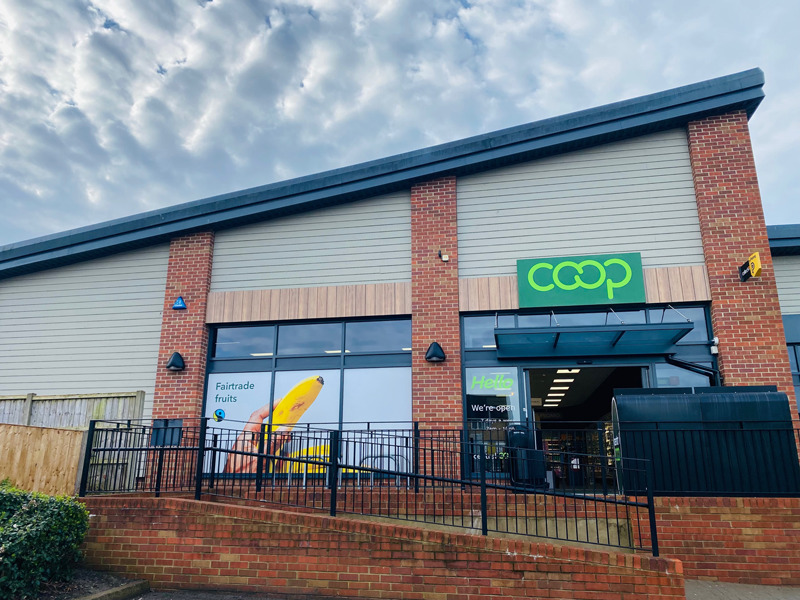 As part of Central Co-op's purpose of creating a sustainable Society for all, the Society is marking Neurodiversity Week by announcing a trial of Quiet Hours in four of its major stores:
Boley Park, Lichfield, Staffordshire
Burton Road, Littleover, Derbyshire
Quorn, Loughborough, Leicestershire
Anson Road, Loughborough, Leicestershire
These Quiet Hours will run every Monday between 10am and 11am, starting this month. As a part of this trial Central Co-op has carefully considered how different sensory needs affect the shopping experience, which is why these Quiet Hours will attempt to reduce noise and lighting distractions where possible.
Neurodiversity Week is a worldwide initiative that challenges stereotypes and misconceptions about neurological differences, and Central Co-op recognises that customers and Members experience the world in different ways. The goal with Quiet Hours is to provide alternative shopping conditions for those who want a calmer, quieter experience, including those with Autism and Anxiety, but the Quiet Hours may also benefit the elderly, those struggling with mental health, or those simply wanting a calmer shopping environment.
Central Co-op is always looking for ways to create a more inclusive and welcoming environment for customers and Members, and in December announced the sale of The Sebbie Hall Kindness Foundation's Kindness Bears in select stores in Lichfield. The Foundation funds projects to combat loneliness in disadvantaged and disabled young people, and all profits from the sale of bears in Central Co-op stores go to the Foundation.
Naomi Smith, Inclusion and Wellbeing Manager, said: "With Neurodiversity Week we wanted to look into how we can continue to make Central Co-op a welcoming place for all. If we can make some small changes in stores to cater for sensory sensitivities, we're happy to do that if it means it helps some customers with the shopping experience, and we're eager to hear feedback on the Quiet Hours while we continue to look at other ways to become more inclusive."
Share this story