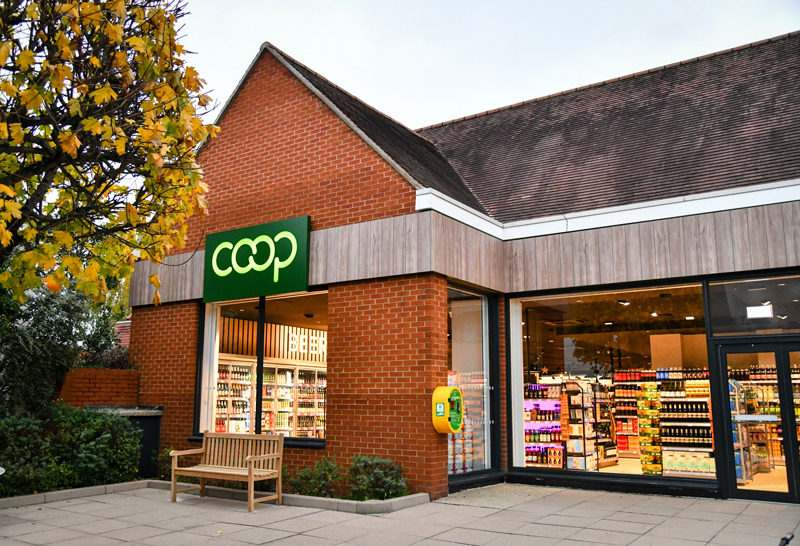 Central Co-op's Christmas Toy Appeal may be wrapping up as its festive truck ends its tour of stores, in which the festive truck picked up toys for children in need of them this Christmas, but opportunities for spreading Goodwill To All are still available across Central Co-op's stores. This includes the 'Buy One Give One Hot Meal' initiative which has already provided 68,000 hot meals to those in need.
As a part of a partnership with FareShare Midlands, Central Co-op donates a proportion of sales of each of its 'Star Deal' products in store to help deliver a hot meal to people in need. The Star Deals discount various Christmas favourites, changing weekly during the festive period, and continue throughout the month of December.
Elsewhere in stores, customers can continue to donate food items in designated collection points, to support local food banks and charities.
Co-operative Goodwill extends through Our Malawi Partnership products too, with a proportion of sales going into a Co-operative International Trading Development Fund, to help move global communities out of poverty. These products include nuts, berries, peanut butter, rice, and tea.
Customers can also expect to see great offers as part of the Goodwill To All campaign, including 2 for £4 deal on frozen party food, along with 2 for £5 on chilled party food options. Both offers run until 3rd January.
Central Co-op Members receive exclusive discounts throughout the festive period too, including a range of essential products like cheese, tea bags, pasta sauce, eggs, and milk, reducing some items by as much as 43%.
For further details, head to the Central Co-op website, Facebook, and Twitter.
Share this story