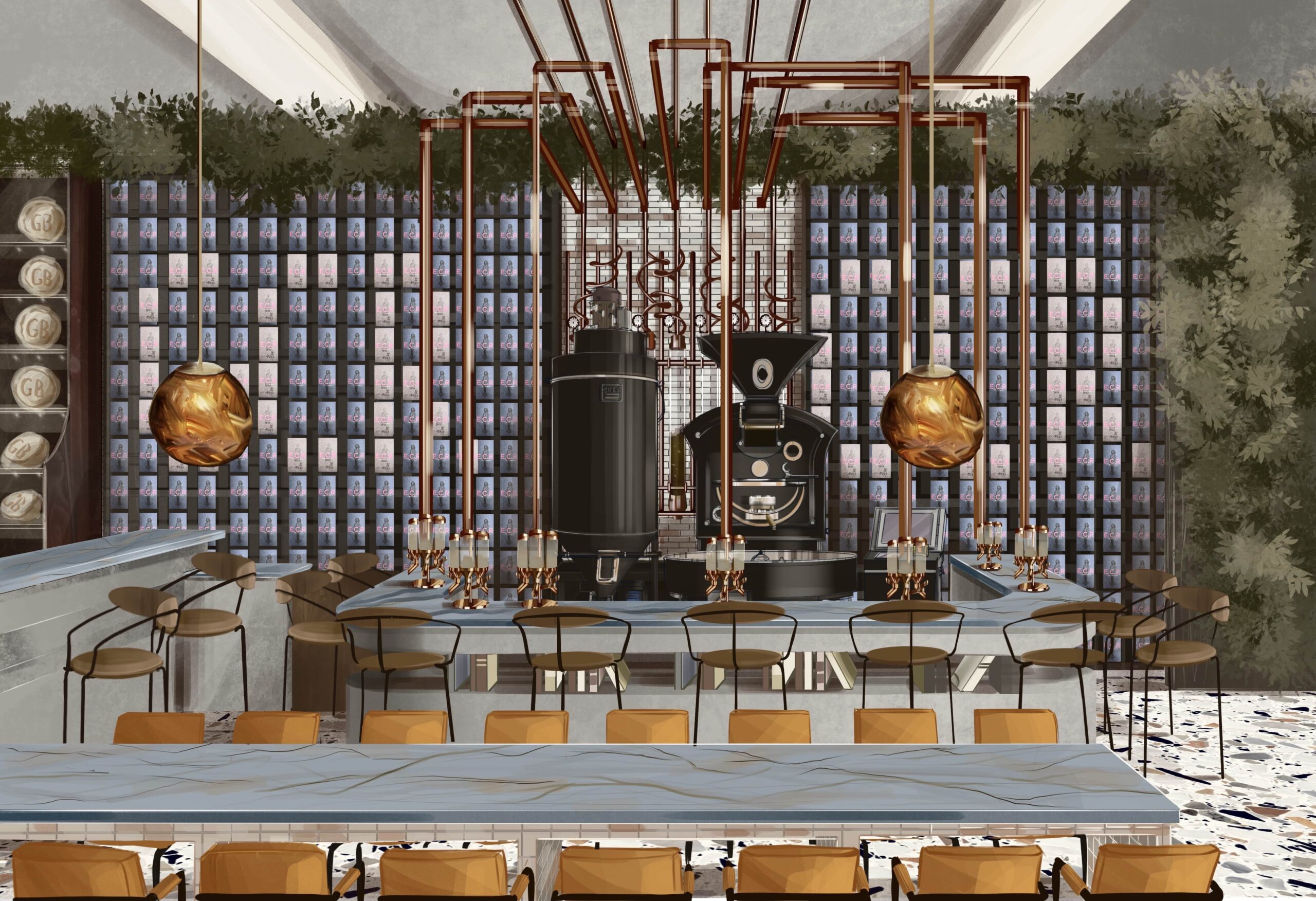 LabTech, the London property investment company, and owners of Camden Market, has announced the signing of Exmouth Coffee Roasters, the London-based artisan specialty coffee roaster and café brand, at Camden Market Hawley Wharf.
Exmouth Coffee Roasters is a community-focused coffee brand, founded in East London in 2013. The brand operates a Roastery and a handful of coffee shops, across Clerkenwell's Exmouth Market and Whitechapel, but also works with clients to both educate on specialty coffee preparation and equipment, and help establish new coffee shops.
They will be launching their 'Grounded' concept at Camden Market Hawley Wharf in the first quarter of 2022, their second such café in London. Grounded offers classic breakfast and brunch dishes all day, from a Full English to Eggs Benedict, omelettes, and pancakes, with a comprehensive vegetarian and vegan menu.
The Grounded café and roastery will feature a 15-metre-long wall of coffee from around the world, a selection of brewing and serving kits, and a line-up of eye-catching coffee silos, where visitors can customize their roasted coffee blends with the support of the Grounded team.
The café will also have a dedicated bar for an interactive coffee-tasting experience. Customers here will be able to enjoy a coffee brewed to their preferred method, choosing from a large selection of blends and single origins, while watching the process of beans being freshly roasted in a bespoke Giesen Coffee Roaster, from Spring 2022.
The 1,600 sq ft immersive and sensorial café and roastery has a double frontage, opening onto both Castlehaven Road and the development's central courtyard. The space will have a seating capacity of 60 covers inside and 20 outside.
Commenting on the signing, Farhan Gul, Retail Asset Manager at LabTech said: "This is the perfect location within Camden Market Hawley Wharf to open a café and roastery; sitting amongst our serviced apatments and shared office spaces, but also connected to the destination's wider F&B, leisure, and retail offer. The concept is really exciting, and will definitely engage our visitors, workers, and residents, so we are delighted to be introducing Exmouth Coffee Roasters' Grounded concept to this space."
The operations team at Exmouth Coffee Roasters, added: "This is a landmark move for us, the first site we're opening outside of our East London home. We aren't just a café, we are a network of dedicated coffee lovers that aim to use our expertise to help people buy and prepare the best possible product. Joining the Camden ecosystem is incredibly exciting, our Head Roaster has been working on a new Camden Market Hawley Wharf coffee blend and we are really looking forward to welcoming the great people in Camden and beyond to come and taste this one, and to see our Camden Market Hawley Wharf site next year."
Colliers and CBRE represent Camden Market Hawley Wharf.