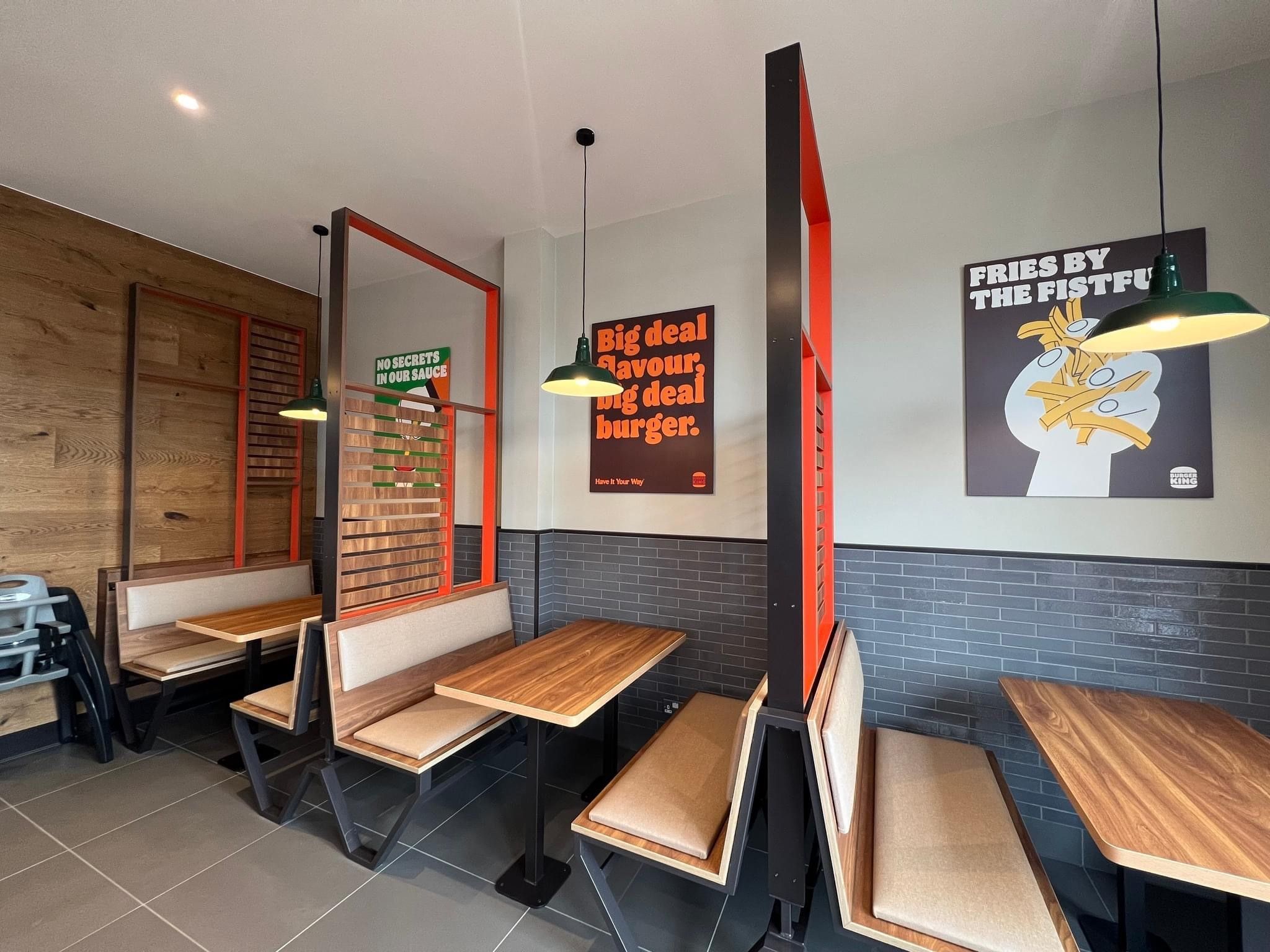 Railpen has announced Burger King has opened at Caledonia Park, a premier designer outlet village in Scotland. This latest opening follows a successful start to the year at the destination, indicating a strong and positive trajectory for 2023.
The new 1,900 sq ft Burger King compliments the F&B proposition at the destination, sitting beside independent coffee brand Cornish Bakery, and a variety of established family friendly offers such as Starbucks, which is set to open in the coming weeks. The restaurant has 43 covers, offering takeaway and dine-in. The arrival of Burger King follows Caledonia Park's stellar start to the year with retailers experiencing a +20% uplift on like-for-like sales vs 2022, highlighting positive customer sentiment at the destination.
Mike Williams, Director of Acquisitions at Burger King, said: "We are delighted to have opened our location here at Caledonia Park and bring our iconic menu to a variety of consumers. We are an international name which provides a tried, tested and successful concept, and we look forward to embedding ourselves within Caledonia Park's community alongside a number of strong retail and F&B brands."
Maria Averkina, Asset and Development Manager at Railpen, also commented: "We're pleased to have Burger King open its doors at Caledonia Park and deliver a successful and popular offering to our evolving F&B line up, supporting and complimenting a variety of our existing operators. It provides something different for both visitors and locals, and we look forward to continue seeing this destination thrive."
Johnstone Property Consultants and Time Retail Partners acted for Caledonia Park, while John Menzies at Savills acted for Burger King.
Share this story