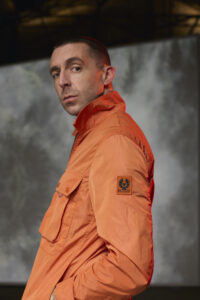 Hammerson has announced the signing of designer fashion brand Tessuti, at its retail and leisure destination Bullring in Birmingham.
Set to open in early 2023, Tessuti is a fast-growing retailer of high-end clothing, footwear, and accessories across menswear, womenswear, and childrenswear.
The West Midlands flagship store will be Tessuti's largest in the region, covering 14,100 sq ft with an interior designed to create a luxury shopping experience.
Toby Tait, Director Asset Management at Hammerson, said: "We are delighted to welcome Tessuti to Bullring for a flagship standalone store. Tessuti aligns perfectly with our vision to continue introducing flagship showcase brands. The premium offer at Bullring continues to grow in direct response to customer demand and the introduction of Tessuti continues to elevate the customer proposition on the upper level."
Chris Rowan, Director of Brand & Customer Connection at Tessuti, added: "Tessuti is growing so quickly – we want to be part of the best destinations throughout the UK as we expand. Birmingham is a key location for obvious reasons, and Bullring is second to none in this city and more widely within the West Midlands. Our premium offer is only becoming more popular, so being part of the high-end hub at Bullring gives us the confidence that we'll find a great customer base here."