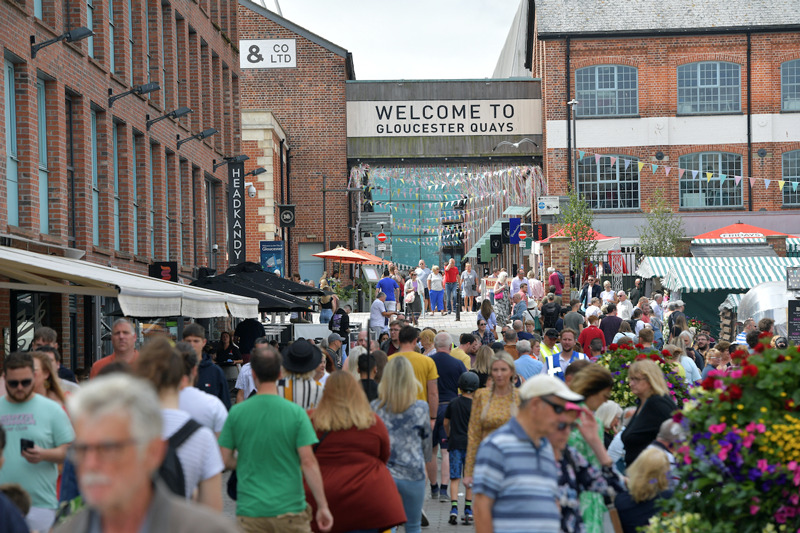 Peel L&P has announced that NEXT, the renowned British retailer, is to make its return to Gloucester Quays, the premier outlet and dining destination in the South West. Set to welcome the retail giant later this spring, the news follows a record breaking 2022 sales period for Gloucester Quays.
NEXT is set to open in a 10,441 sq ft store, featuring its clearance collections across women's, men's, and children's fashion. Homeware, beauty products, and its range of footwear will also be on offer. With products including own label, as well as a number of other brands, NEXT Gloucester Quays promises to deliver high-quality yet affordable clothing.
The multinational British retailer has over 700 stores worldwide, and the news of its return to Gloucester Quays follows recent announcements that the retailer is seeking to boost the sale of third-party fashion brands. The Gloucester Quays outlet store will work in conjunction with the full-price store at the adjacent Gloucester Retail Park.
Paul Carter, Asset Director at Peel L&P, commented: "We are proud of Gloucester Quays' continued success across retail, F&B and community sectors. NEXT is an iconic British retailer, and its return is indicative of this continued upward momentum at the outlet. We are hugely excited to welcome them back, and feel confident that Gloucester Quays visitors will enjoy the retail experience that NEXT has to offer."
Judi Bowers, Area Manager for NEXT Gloucester Quays, added: "NEXT is committed to evolving with the times and customer demand, and taking space in key outlet locations like Gloucester Quays, with its impressive selection of retail tenants, is central to this commitment. We are looking forward to opening the doors to our new home in the coming months, as we continue to deliver our signature premier shopping experience."
Share this story