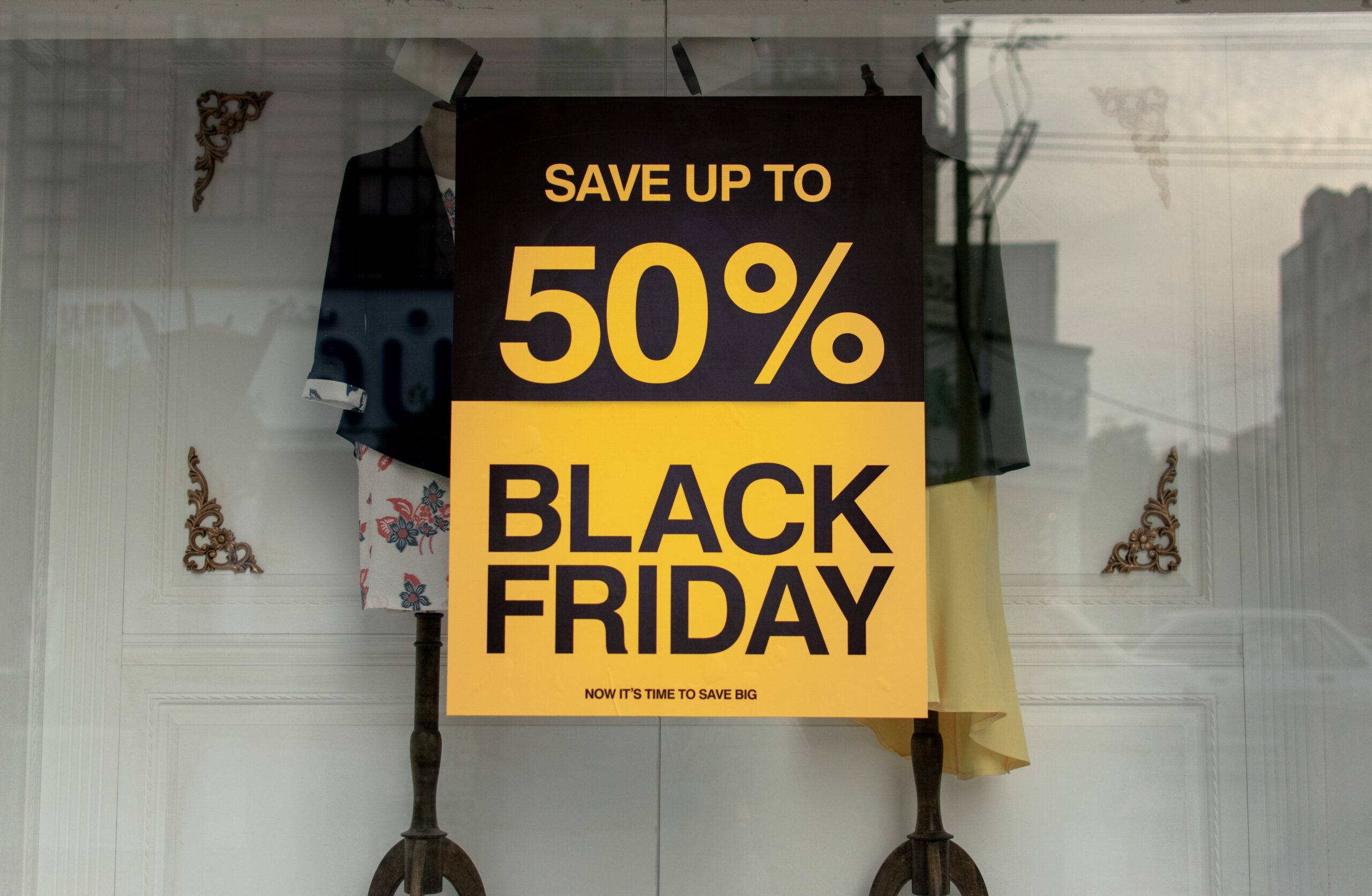 Footfall on Saturday saw a +10.9% uplift across all retail settings year-on-year (YOY)
Sunday shopper traffic counts were also up +8.1% compared to 2021
Black Friday itself saw the biggest week-on-week boost over the discounting weekend, up +32.9% week-on-week
Black Friday 

25 November

Saturday

26 November

Sunday

27 November

YOY
+3.7%
+10.9%
+8.1%
Pre-pandemic (2019)
-21.3%
-14.9%
-11.5%
Week-on-week
+32.9%
+8.5%
+11.3%
The Black Friday boost to the high street continued across the Black Friday Cyber Monday shopping weekend, as UK consumers headed to the shops to seek out bargains.
Data from the Sensormatic IQ platform, which captures over 40 billion store visits each year globally, showed that footfall rose +10.9 year-on-year on Saturday 26 November and +8.1% compared to 2021 on Sunday 27 November.  This followed a +3.7% increase to YOY shopper traffic on Black Friday itself, representing a 32.9% jump compared to the Friday prior.
High streets saw the biggest Black Friday boost to footfall, rising +13.9% YOY on Black Friday itself but also performing strongly on Saturday 26 November, up +16.3% compared to 2021.  On Sunday, shopping centres were the strongest performing retail setting, seeing shopper traffic counts improving to +8.8% YOY.
Andy Sumpter, Sensormatic's EMEA Retail Consultant, commented: "Black Friday was a far cry from the 'Bleak Friday' many retailers may have been fearing, with consumers stepping out in force motivated by the promise of a deal.  Despite consumers remaining cautious amid the rising cost-of-living, many opted to make the most of the Black Friday bargains and brought forward Christmas spending. Retailers will be counting on that trend continuing into December as they head towards their most critical trading period."
Image courtesy of Unsplash.
Share this story