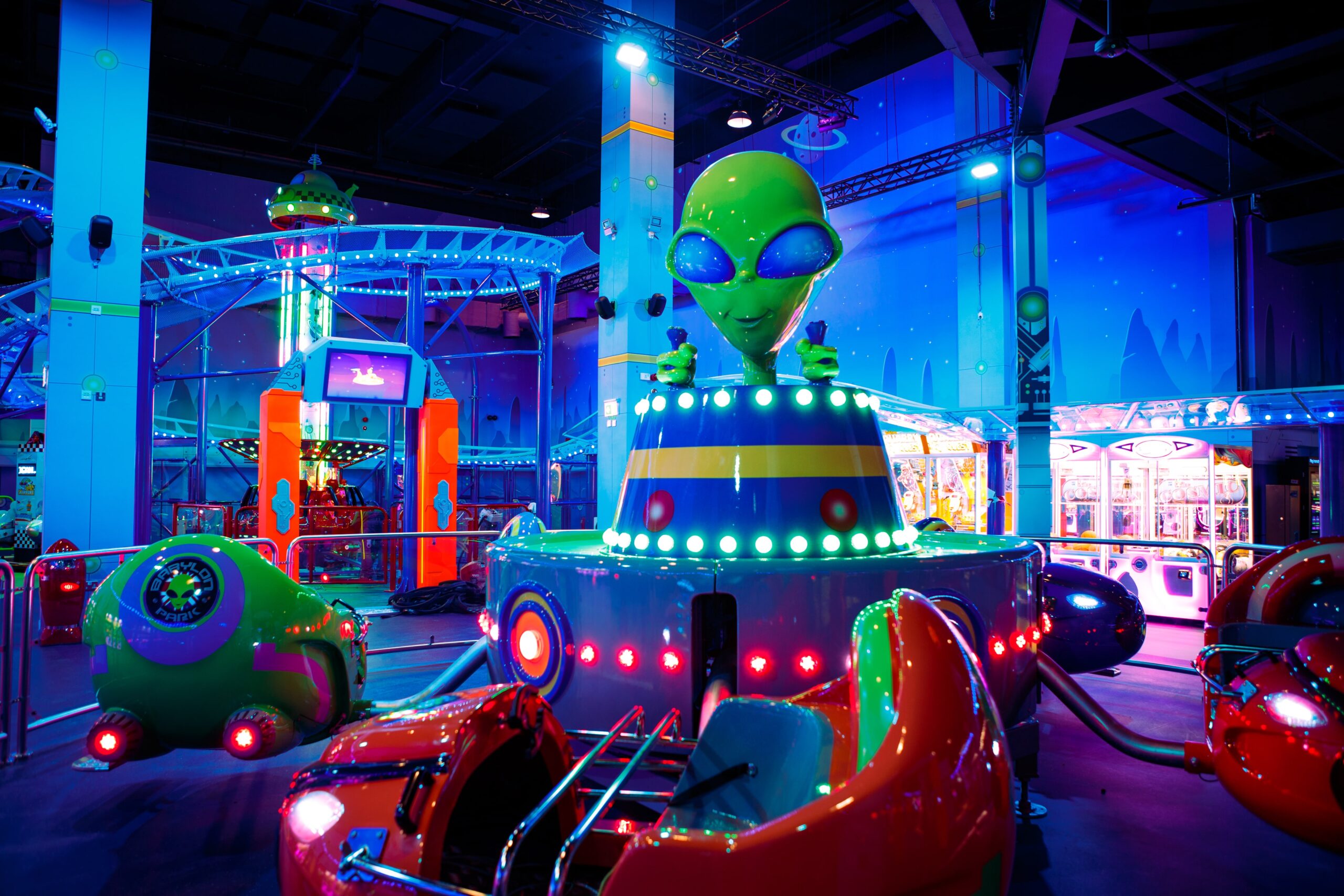 LabTech, owners of the world-famous Camden Market, have announced that prime family entertainment leisure concept, Babylon Park, has launched its debut UK site at Camden Market Hawley Wharf.
The intergalactic themed, 35,000 sq ft leisure venue has opened its three-floor space within Camden Market Hawley Wharf. The array of family-friendly activities includes a roller coaster and drop tower, as well as an abundance of arcade machines, soft play areas, and rooms for karaoke and events.
Designed by P&P projects, Babylon's Camden Market Hawley Wharf site is the operator's largest to date, delivering a family-centered F&B offer of soft and hot drinks, ice creams and waffles. This new opening forms an important part of Babylon's wider development plans as they prepare to expand on a global scale over the next few years.
Commenting on the opening, Maggie Milosavljevic, Commercial Director at LabTech, said: "We've created a destination where leisure and experience are given the same billing as retail and F&B, and you can see here how well they all work to support one another. Unique entertainment is crucial, and Babylon delivers this for Camden, alongside our other recent openings, Tomb Raider: The LIVE Experience and Peaky Blinders: The Rise. It's exciting to add a family-friendly experience to the mix, and the fact it's a UK debut shows how serious we are when it comes to finding exciting, new concepts."
Efi Malka, Owner of Babylon Park, said: "This is a very exciting time for us at Babylon with our very first site in the UK, and as we open up our event bookings and welcome families through the doors. Camden Market Hawley Wharf marks a massive step in our global expansion, and we are looking forward to seeing the excitement that Babylon generates for families across Camden and beyond."
Colliers and CBRE represent Camden Market Hawley Wharf.