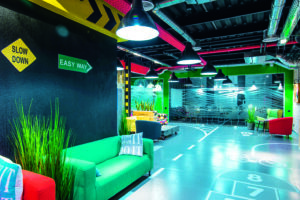 Antalis (stand 365) will be bringing substrate inspiration to the Surface Design event, which takes place in London at the Business Design Centre from the 8th – 10th February, by showcasing some key surface materials and products targeted at architects and designers.
The stand will display an extensive portfolio of products ideally suited for use in architecture and interiors.
Coala Interior Film is amongst the products which will feature, and is an outstanding collection of aesthetic self-adhesive finishes, which create the illusion of raw materials without the complexities of construction. With over 650 easily applied film finishes available, from wood, leather, marble and stone to metallic, glitter, fabric and solid colour categories, the options are endless. The Coala Interior Film range can help to limit waste by transforming existing walls and furniture.
Visitors to the stand will also see Coala Windows Décor, Coala WallDesign, Coala Walk & Wall and Coala Floor & Wall. Whatever the requirement, from window, wall or floor, the Coala range offers solutions to enhance, change or update any hospitality, entertainment, retail, home or other commercial and domestic environment, allowing the quick, convenient and cost-effective reinvention of spaces.
Furthermore, Antalis' stand will showcase Xanita Board, an engineered fibreboard manufactured from material recovered from recycled, used cardboard boxes. It is an environmentally friendly alternative to the use of PVC and PUR foam boards and is suitable for a wide range of internal sign and structural applications, including POS, display, and internal-fittings.
Claire White, Specification Consultant at Antalis comments; "We very much look forward to exhibiting at The Surface Design Show.  Our extensive portfolio aims to inspire visitors, by offering an exceptionally high standard and choice of surface media to consider when making design decisions about aesthetics, texture or personalisation for truly unique interiors."