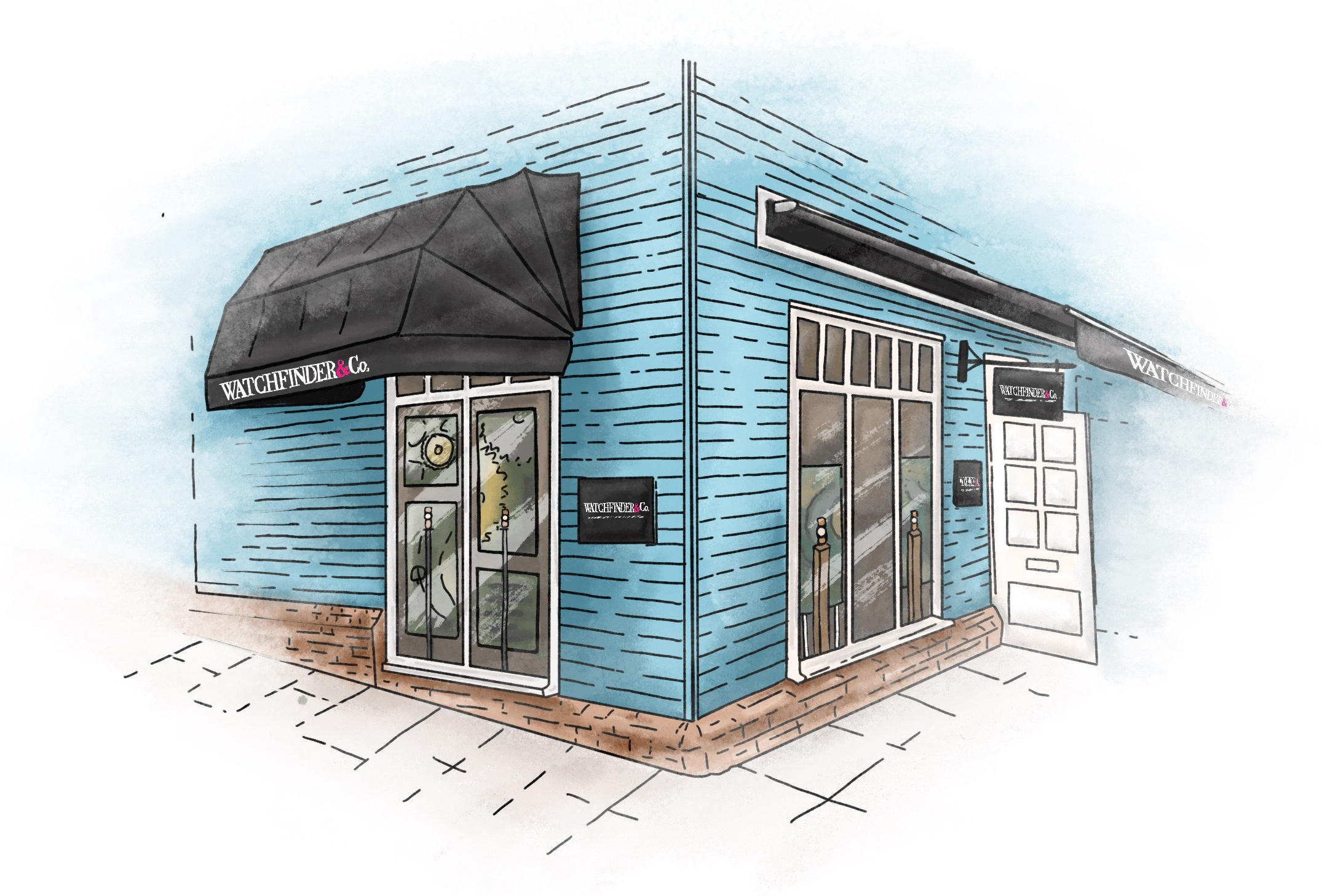 Watchfinder & Co., the pre-owned luxury watch specialist will open a boutique in Bicester Village on Saturday 26th November 2022.
Watchfinder's arrival in Bicester Village will provide watch lovers with immediate access to over 150 highly sought after and otherwise unobtainable luxury timepieces including Rolex, Patek Philippe, Cartier, Audemars Piguet, IWC and Jaeger-LeCoultre to name but a few – all of which have been meticulously inspected, authenticated and prepared by Watchfinder's team of expert watchmakers in Europe's largest accredited and independent service centre. For added assurance each watch also comes with a 24 month Watchfinder warranty as standard.
Bicester Village shoppers will not only be able to buy, sell and exchange pre-owned luxury watches in-store but, for the first time ever, customers will also be able to exchange their pre-owned timepieces with Watchfinder in return for Bicester Village credit which can then be spent in over 150 of Bicester's luxury boutiques.
"Bicester Village is delighted to welcome Watchfinder to its rosta of luxury fashion and lifestyle brands, offering guests a chance to buy some of the world's most desirable watch brands such as Rolex, Cartier and Patek Phillipe, now all readily available here to buy, sell and exchange. This is a yet another means of ensuring an elevated brand offer within one destination for our worldwide travelling luxury guests" said John Durnin, Business Director of Bicester Village.
The new Watchfinder boutique will have an impressive collection of watches in-store ranging from current bestsellers and cult classics right through to vintage and limited edition pieces. Thousands more timepieces, from Watchfinder's global inventory, will also be available to explore and buy online using the boutique's large interactive screens in-store – all available for home delivery or via click and collect in a showroom or boutique of the customer's choosing. There will also be a private bar area dedicated to watch valuations, ideal for those looking to review or refresh their existing watch collection. Bespoke finance solutions will also be available in-store.
"We are thrilled be opening a boutique in Bicester Village. With a dedication to quality and choice, our pre-owned watch collection will provide Bicester's global community of luxury shoppers with unprecedented access to some of the world's best known and best loved luxury watches. And with options to buy, sell and exchange – the arrival of Watchfinder in Bicester Village brings a more sustainable way of shopping to this renowned retail location," surmised Arjen van de Vall, Chief Executive Officer of Watchfinder & Co.
In addition to the new Bicester Village location, Watchfinder & Co. has UK showrooms and boutiques in Bluewater (Kent), Lakeside (Essex), The Royal Exchange (London), Avery Row (London), The Bullring (Birmingham) and Victoria Quarter (Leeds). International locations include Geneva, Hong Kong, Lucerne, Milan, Munich, New York, Paris, Seattle and Zurich.
Value Retail, the creator and operator of The Bicester Collection is the latest luxury retailer to form a strategic partnership with Watchfinder & Co. Other long term partners include Nordstrom, Bongénie Grieder and Rinascente.
Share this story