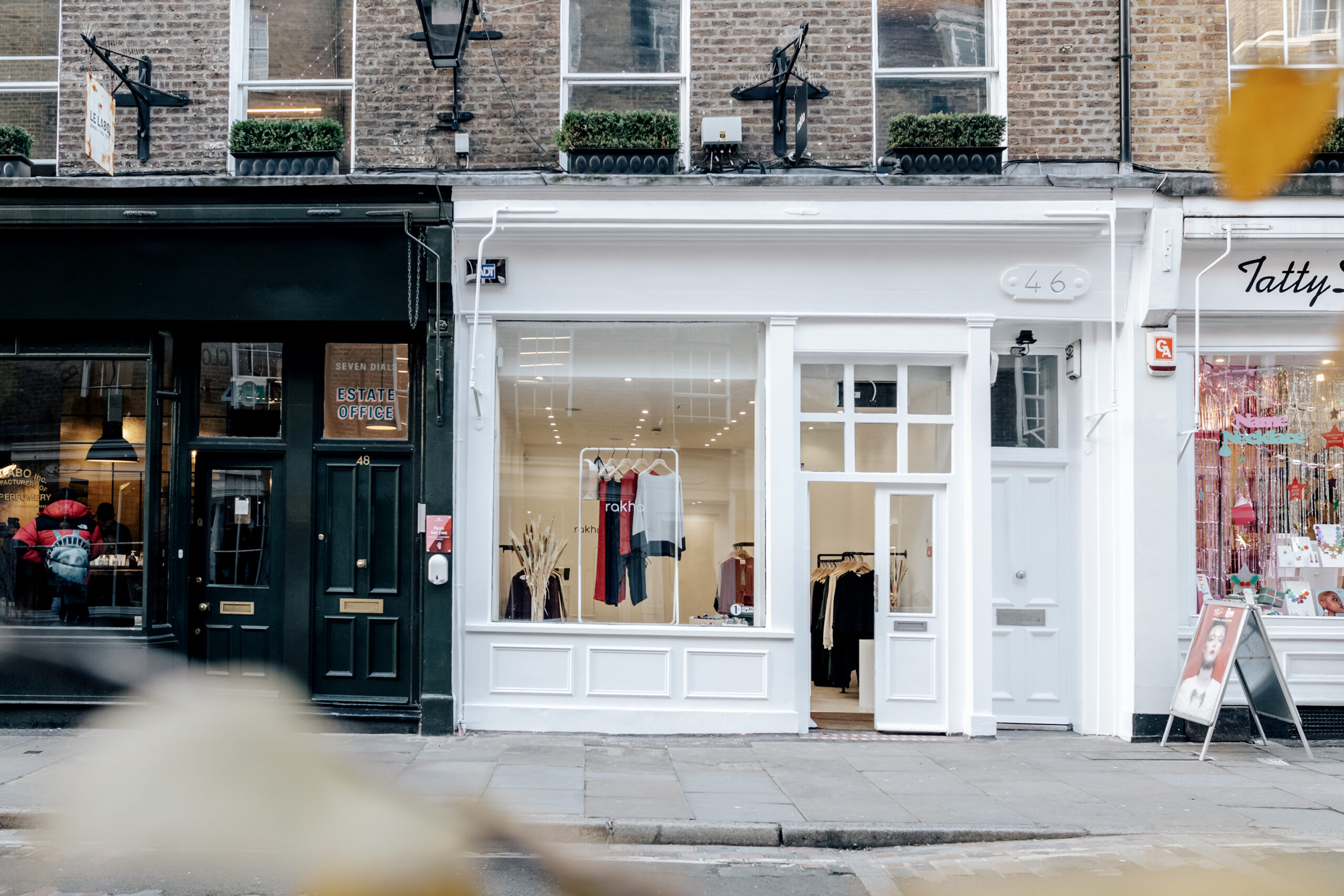 Shaftesbury has announced the launch of two significant sustainable fashion brands within the Seven Dials community, reaffirming it as London's go-to destination for the conscious consumer. The functional, outdoor clothing retailer, Meander Apparel, has unveiled its debut permanent store in England spanning 783 sq ft on 18 Earlham Street whilst responsible and contemporary womenswear brand, Rakha, has opened its 699 sq ft flagship store on 46 Monmouth Street.
Joining Seven Dials' diverse community of ethically driven retailers and opening its first permanent store in England, is sustainable and ethically created outdoor clothing brand, Meander. A member of '1% For the Planet' (meaning 1% of all sales are donated to environmental charities), Meander offers functional menswear, womenswear and accessories inspired by Scandinavian, minimalist designs. The brand's range of clothing is made from premium performance fabric which is recycled, organic or low impact, and manufactured ethically in European factories.
Accompanying Meander is the ethically driven retailer, Rakha, founded on the desire to re-define women's classic garments with sustainability at its core. The new flagship store showcases contemporary, yet classic collections, using only biodegradable materials and working solely with green manufacturers across Europe.
Jill Henry, Meander Co-Founder commented: "Meander is a brand based on a passion for outdoors and sustainability – placing our commitment to the planet at the forefront of our brand values. As such, it was imperative for us to open our flagship store in a community that attracts and champions socially conscious brands, which Seven Dials is renowned for. We're thrilled to have become a part of the Seven Dials community and look forward to welcoming customers ahead of the Christmas trading period."
Gozde Taskin, Creative Director and Founder of Rakha, added: "Rakha strives to promote an environmentally friendly process of creating, buying and disposing of clothes. We feel that opening our flagship store in such an innovative community like Seven Dials closely aligns with our values. We are excited to join the other eco-conscious brands in such a prime London location."
 Samantha Bain-Mollison, Retail Director at Shaftesbury,  commented on the openings: "Sustainability has always been central to Shaftesbury's long-term strategy, and at Seven Dials we work consistently hard to curate a diverse community of thoughtful and socially conscious brands, so it's fantastic to welcome Meander and Rakha. Having two such authentic and innovative brands open their flagship stores is an exciting venture for Seven Dials."
Share this story