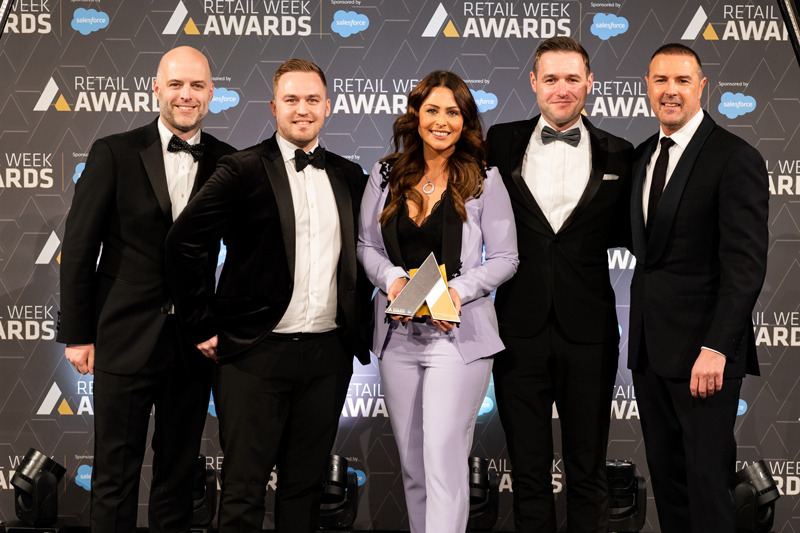 Family-owned diamond, jewellery and watch retailer Beaverbrooks has won the coveted 'Microsoft Happiest Place to Work award in partnership with the Retail Trust' at this year's Retail Week Awards.
The award recognises industry-leading standards for wellbeing and workplace happiness across the retail sector and was selected by collating data from the Retail Trust's partner, employee experience platform WorkL.
It was awarded to the 104-year-old family business for its work to protect its colleagues' wellbeing, jobs and income throughout the pandemic and during the current cost-of-living crisis.
Wellbeing is a core part of Beaverbrooks' business strategy and this year, the retailer has worked closely with retail industry charity the Retail Trust to continue its focus on wellbeing, including delivering mental health awareness training for all levels of management in the business.
Beaverbrooks has also guaranteed year-on-year wage increases for colleagues and gave out a one-off payment of £500 in October 2022 to all 1,200 colleagues, to help with the cost-of-living crisis, alongside its annual tradition of giving an extra week's salary at Christmas.
The diamond, jewellery and watch brand has won a series of other awards for the positive way it treats its people, including Best Place to Work in the Retail Week Awards 2020 and has featured in Best Companies for 19 consecutive years.
Anna Blackburn, Managing Director at Beaverbrooks, said: "As a 104-year-old family-owned business, doing the best for our colleagues is in Beaverbrooks' DNA, and this is reflected in every business decision we make. We truly believe that happy, engaged and empowered colleagues with high levels of job satisfaction, goes hand-in-hand with sustainable profit. One without the other doesn't work; there must be a balance. We're absolutely thrilled to be recognised for our ongoing commitment to our people and win Retail Week's Happiest Place to Work Award."
Chris Brook-Carter, Chief Executive of the Retail Trust, said: "We know from our work with Beaverbrooks the wonderful support they provide to their people that allows them to take control of their wellbeing and look after one another, so this award is truly deserved.
Retailers of all shapes and sizes work with the Retail Trust in this way but we'd encourage even more to join us as retail workers continue to face huge uncertainty around everything from levels of abuse in-store to the rising cost-of-living."
Charlotte Hardie, Editor in Chief at Retail Week, added: "There's something to be said for winning this category for the second time in three years; achieving longevity in a business that could easily be disrupted. To have maintained such a great place to work whilst going through change is hugely admirable."
Share this story