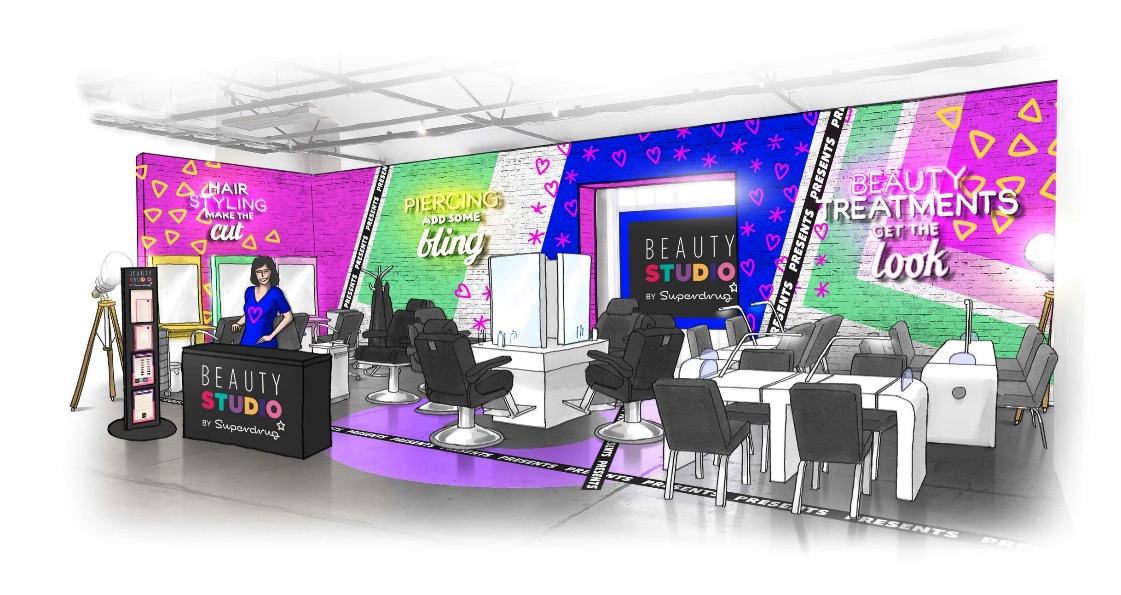 The Beauty & Health Retailer is bringing back its biggest customer event for 2023.
Superdrug has announced the return of Superdrug Presents, its biggest beauty & health experience, which will span over three days in February 2023. The 'ultimate health and beauty playground' will take place at The Truman Brewery, London and will offer customers interactive masterclasses, the opportunity to meet their favourite celebrities and influencers, as well as getting the chance to find out more about their favourite brands and enjoy free treatments at Superdrug's Beauty Studio.
The showcase will run from Friday 24th February until Sunday 26th February 2023 and tickets will go on sale from today. Priced at £30 for Health & Beautycard members and £40 for non-Health & Beautycard holders, the cost includes entrance to the event, masterclass tickets and the sought after goody bag worth at least £150!
Household names such as L'Oreal and Unilever will feature with some of their hero beauty brands, as well as new to Superdrug brands such as 3ina will also be showcased. Industry insiders will also be joining the line-up, offering expert masterclasses and workshops to attendees throughout the 3-day event. Aligning with Superdrug's Health and Beauty offering, guests will also be able to see the latest from Health brands such as Nurofen as well as the brands own health experts. Superdrug will continue to reveal more brands and line up's for each day of the event in the coming weeks and months across their social channels.
Simon Comins, Chief Commercial Officer at Superdrug comments, "We are thrilled Superdrug Presents is back for 2023. The event was so well received when we launched it in 2019 and to be able to bring it back bigger, better and in person for 2023 is very exciting for us and the brands that are taking part.
We expect Superdrug Present 2023 to smash all previous records with more brands, more experiences, more masterclasses and more attendees. We want to ensure that Superdrug Presents is a space for visitors to fully immerse themselves with their favourite brands, as well as enjoying unique Superdrug experiences."
Superdrug Presents started in 2019, with 3,000 visitors in attendance.  In 2021 the event ran virtually due to the pandemic. The 2023 event is set to be bigger and better than ever.
Tickets can be purchased at Superdrug Presents 2023 Tickets, London | Eventbrite from today!
Share this story