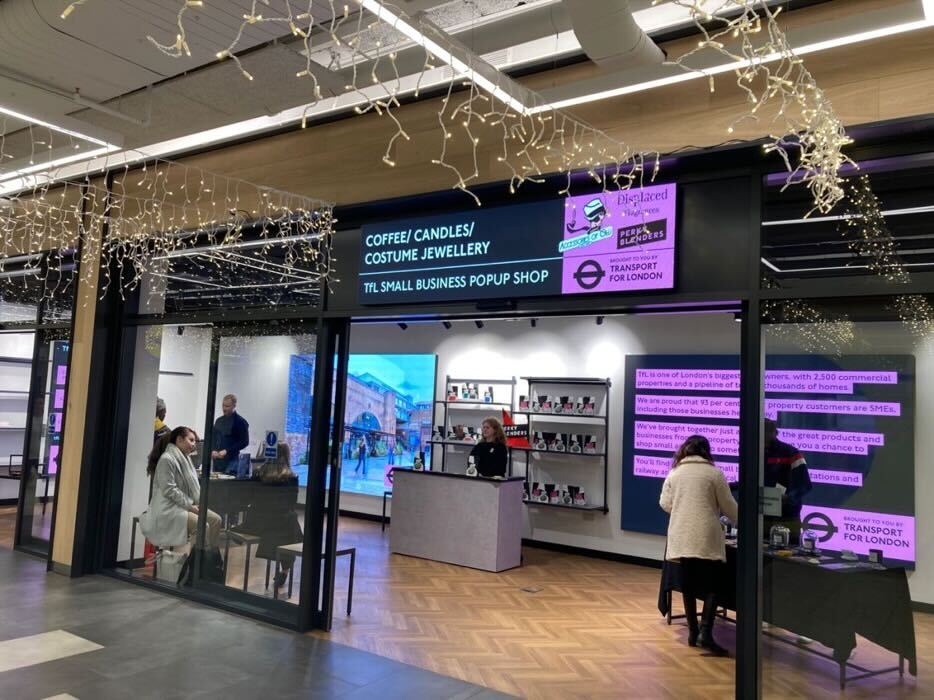 Sook, the UK's flexible pop-up space operator, has teamed up with Transport for London's (TfL) commercial property company (TTL Properties Ltd) to welcome local businesses in the capital to its Shoreditch and Hammersmith spaces. 
In the run up to Small Business Saturday on Saturday 3rd December, TfL, in partnership with Sook, want to highlight the makers on the Transport for London property estate from coffee roasters to candle makers to costume jewellers. 
Three brands – who are located across TfL's estate, such as in stations or railway arches – will take over Sook Hammersmith on Tuesday 29th and Sook Shoreditch on Wednesday 30th. For some taking part, this will be the first time that they have a physical storefront to sell directly to customers rather than online or wholesale. 
They include Displaced Fragrances, a candle and diffuser maker from Hoxton, Perky Blenders, a coffee roaster and retailer based in Leytonstone, and Accessories of Old, which provides vintage costume jewellery, haberdashery and hair accessories in Putney Bridge. 
John Hoyle, Founder and CEO of Sook said: "We're delighted to be working with TfL to bring three exciting young businesses to our East and West London spaces. Sook is on a mission to help revive the nation's high streets by turning empty retail units into platforms for independent sellers such as these and giving them the opportunity to meet new and existing customers and build their brands in premium locations. This is a mission TfL shares, and we look forward to supporting this valuable initiative." 
Daniel Lovatt, Director of Asset Management at TTL Properties Ltd, said: "We're delighted to be bringing some of our amazing small businesses to the high street, working with Sook, and connecting them with each other and with their customers across London. It is just one of the ways we are looking to work in partnership with our tenants. It is a fantastic opportunity for them to get out into the community and meet a new potential audience, who will also discover gems that they might not be aware of.   
"We support our tenants all year round, but this time of year is always an exciting one for retail, especially in the lead up to Small Business Saturday and all the festivities ahead." 
Share this story