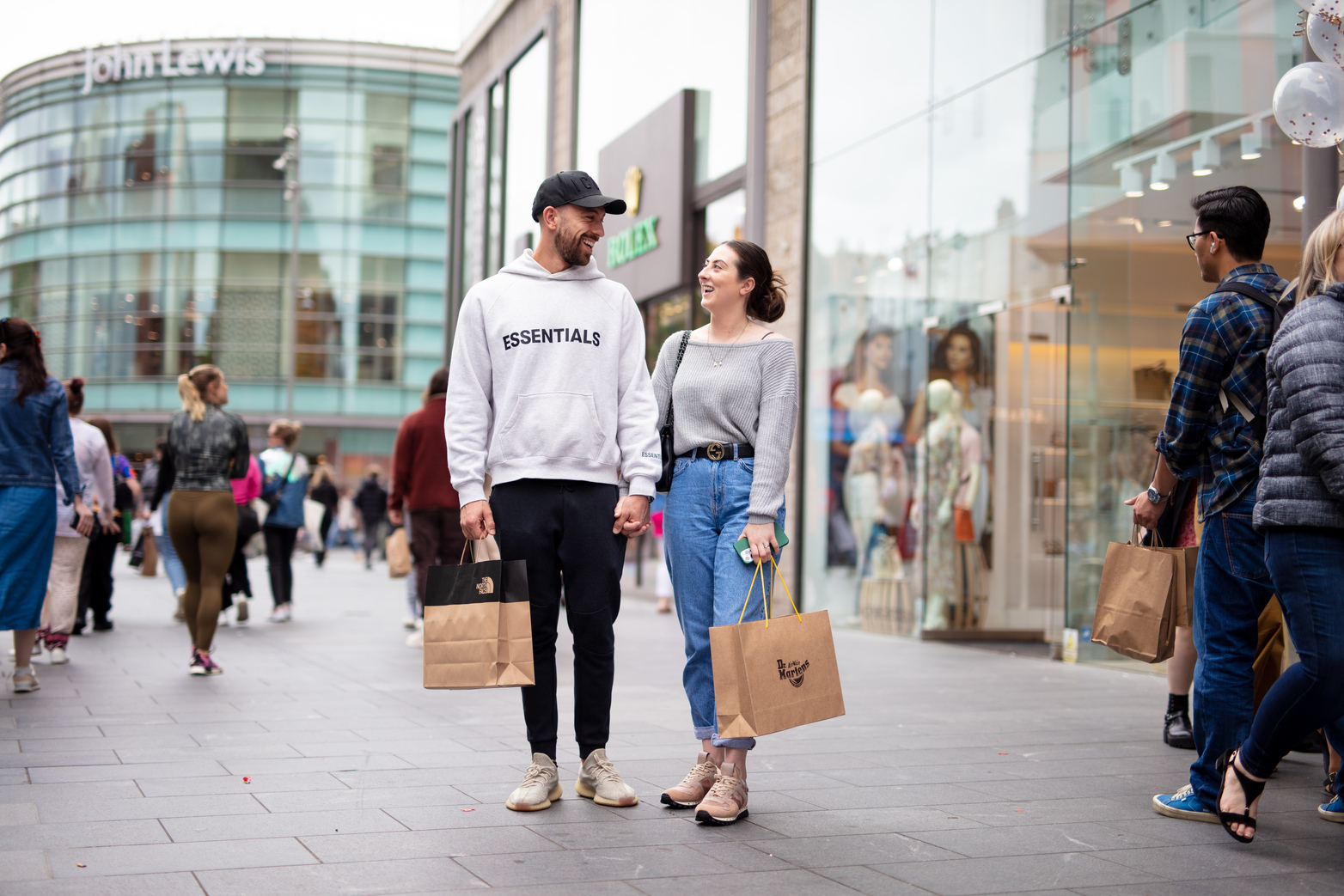 Grosvenor has revealed that Liverpool ONE has bucked national trends since the start of 2023, with a 16.5 percent uplift in sales compared to the same period in 2022. The year-on-year rise outperforms the national picture, with an average increase of 5.2 percent in sales being recorded across the country according to the latest BRC data.
Liverpool ONE has also seen a 6.5 percent increase in footfall for the year to date versus 2022, and is forecasting an increase of around 8 percent in the run up to summer as the city prepares for the Eurovision Song Contest, plus seasonal peaks expected at Easter and May half term.
Iain Finlayson, Estate Director at Liverpool ONE, said: "We have had a good start to the year, with a 16.5 percent sales increase that we can attribute to the excellent performance across our stores, especially among footwear, sports and leisure and beauty.  We have continued to strengthen not only the retail offering, but also brought new additions to our hospitality and leisure options, with cafés in particular outperforming the sales average.
"Despite being very mindful of the economic landscape and how the cost-of-living crisis could impact us, we are pleased to see 2022's strong sales and footfall levels continue into 2023, making Liverpool ONE one of the best performing retail and entertainment destinations in the UK.
"While we are still in a very challenging period as people become more cautious with their spending, we are optimistic of the expected boost from Eurovision, as well as remaining confident in our strong mix of brands and experiences to suit all budgets. With more brands preparing to open their doors at Liverpool ONE, the future looks bright in uncertain times for the UK."
The out-performance is reflected in unprecedented demand for Liverpool ONE among leading UK and international brands. In 2022, 36 brands, totalling over 330,000 sq ft, signed, renewed or regeared at the destination. In addition, Gravity is currently fitting out its £10m 100,000 sq ft leisure and entertainment destination while M&S is readying its new 100,000 sq ft flagship, both of which will open later this year.
Metis and CBRE are Liverpool ONE's retail leasing agents, while Metis and Stärka act on the leisure and hospitality leasing.
Share this story